COVID-19 pandemic is certainly a black swan event! From its unexpected occurrence to its eventual damage on the equity markets, the virus has kept the world in limbo.
The crisis is becoming a reason to worry for the policymakers, while casting a dark shadow on the global economy, including Australia. With several companies standing down their workforce and a lot many withdrawing their distribution/profit guidance, the coronavirus scare continues to haunt the businesses.
Besides, the closure of numerous non-essential businesses has put millions of jobs at risk, increasing prospects of a surge in the unemployment rate in coming months. The intergovernmental economic organisation OECD expects coronavirus-induced lockdowns to slash Australia's economic growth by 22 per cent in the near-term.
However, what is worth noting is that the government and policymakers are going great lengths to sustain the nation's unparalleled growth trajectory.
Policymakers Going Great Guns
To offset the damage done by the pandemic on businesses and employment, the Australian government has poured billions of dollars into the nation's economy. The Morrison government has unleashed three massive stimulus packages to date, the latest one being the job rescue package worth $130 billion, which has pushed the nation's aggregate monetary and fiscal stimulus to $320 billion.
In addition to the government, the RBA is also giving its best shot to cushion the economy from COVID-19, by implementing its first-ever quantitative easing program and maintaining a record-low level of interest rates. In fact, policymakers are optimistic of a "flattening of the curve" of the virus induced infections, with a positive wave seen across the nation in terms of reduction in reported cases/deaths.
Undoubtedly, there is a full involvement and active engagement of the government and policymakers to unstick the economy glued to coronavirus fear. However, equity market turbulence caused by the pandemic remains a subject of concern.
Equity Market Turbulence Amid COVID-19 - Is there any Bullish Picture?
By triggering panic and shaking investors' confidence, the pandemic has shaved off trillions of dollars' worth market capitalisation from the global financial markets in just a few months.
What's more unsettling is that the world is facing a financial crisis and a humanitarian crisis at the same time.
The huge volatility in the equity markets characterises a sinusoidal trend, classic example being of S&P/ASX 200 that experienced both its biggest falls in 20 years and the biggest one-day gain on record in March 2020. Besides, the value and volume of trades doubled on the ASX in March amidst wild market swings.
Interesting Read! Guide to Invest in 2020 Bear Market
As volatility continues to rock the Australian share market, the S&P/ASX 200 has begun to post gains, delivering a return of over 4 per cent in April 2020 (up till 17th April 2020).
The key catalysts for the bullish sentiment have been the probable flattening of the curve, US President's plan to end virus-induced shutdowns and prediction over a potential treatment to effectively prevent the coronavirus.
However, with the unpredictable duration and containment of the mysterious pandemic, the volatility of equities is to be monitored closely with massive fiscal and monetary stimulus initiatives implemented by policymakers.
Additionally, the market participants are closely eyeing the possibility of Australia going into complete lockdown, which seems highly unlikely with PM Scott Morrison being optimistic of the nation's success in eradicating the coronavirus without full lockdown.
Building Emergency Proof Portfolio Seems Vital
The equity market downturns are unavoidable as the economy goes through both boom and bust cycles. Besides, events like COVID-19 are largely unpredictable and require creation of a plan to manage finances.
To sail through current coronavirus-induced market volatility, investors can build an emergency proof portfolio to evade potential losses. Such portfolio can help investors lower the emotional stress, withstand the unforeseen and maintain a certain level of normalcy in their finances.
In this context, let us discuss some tips to create a recession proof portfolio amid COVID-19:
With a fear of job losses becoming pronounced during coronavirus pandemic, it becomes important to set up an emergency fund of three to six months of expenses. World's greatest investors like Warren Buffett prefer to keep a considerable amount of cash aside for rainy days.
In case of an unforeseen event, an emergency fund helps investors protect their quality long-term investments which need not be sold during bad times.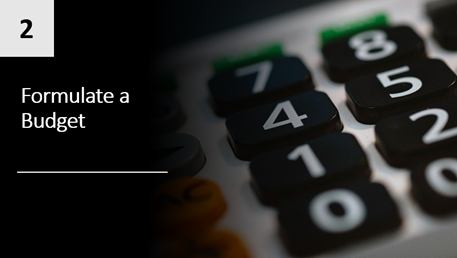 Formulating a budget and strictly adhering to it can help investors breeze through these uncertain times. By cutting down unnecessary expenses and assessing their cash situation, investors can maintain their financial stability, eventually navigating the market downturn.
Investors can also fix a certain percentage of their income to save and invest each month and review progress frequently to protect their finances.
Diversification of investment portfolio can help investors minimise the threat by disseminating the risk among different investments. Instead of being fully invested in debt or equity, investors may choose to invest in multiple asset classes including real estate, gold, equity and debt.
However, portfolio diversification needs to be undertaken bearing risk profile and investment goals in mind. In situations like current market turmoil, investors may think of holding exchange-traded funds and gold depending upon their liquidity needs and portfolio risk weightage.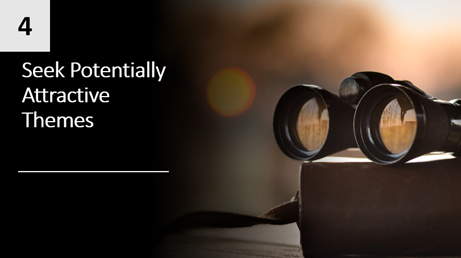 Instead of panicking, investors may look at brewing opportunities in the healthcare space, growth driven tech stocks, quality blue-chip stocks, telecom stocks and other potential players that are relatively immune to the coronavirus driven market shock.
Investors may also look for high dividend yielding companies, which can help them build cashflow during market downturns, giving them capacity to hold.
A long-term view needs to be borne in mind unless investors wish to overlook few opportunities available at diluted valuations at the moment. There is considerable historical evidence validating equity markets rebound vigorously after the crisis; however, investors may watch the trends for protracted or v-shaped recovery.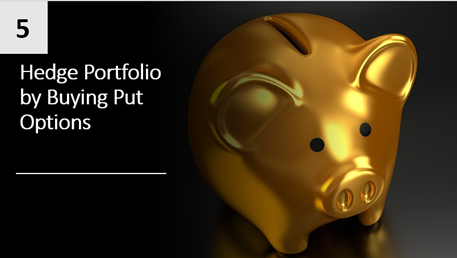 To reduce the exposure to risk in uncertain market events, savvy investors can hedge their investment portfolio via buying put options, which gives the holder the right to sell a stock at a pre-decided strike price, thereby minimising losses.
Investors can take decide to exercise their put options based on the movement in the price of stock. If stock price increases, they can gain from price rise, while if it falls they can exercise the put option, reducing the impact of market decline on the investment portfolio.
Amidst uncertainty brought by the pandemic in equity markets along with a sharp fall in crude oil prices, investors may evaluate alternate investment choices, including gold and cryptocurrency.
Gold prices are somehow mimicking the historical rally of 2008 financial crisis, raising anticipations of a massive gold price rally, which seems silently underway. Substantial monetary policy measures and unprecedented fiscal policy stimulus, potential money printing to combat coronavirus and increased chances of a gold supply shortage due to intensified transport restrictions and closure of refineries and bullion trading centers across the world, support projected gold price growth trajectory.
Investors may think of parking chunk of funds in gold as an asset class or gold futures/ETF's or some potentially attractive gold stocks. Additionally, investors may consider keeping their assets in cryptocurrencies, which have had a volatile trail though in the past few months.
Though cryptocurrencies have been facing massive selling pressure along with other asset classes amid current market turbulence, the future of the cryptocurrency market still looks promising with opportunities in industries like media and entertainment, remittance, retail, e-commerce and peer-to-peer payment.
Investors may brush off the noise and secure a longer-term perspective in growth-driven sectors and commodities offering attractive investment opportunities at undervalued prices amidst current market turmoil. Moreover, investment decisions can be taken considering fundamentals of the financial asset and dodging behavioral biases to minimize damage.
Don't Panic, Rebalance Portfolio to Ride Out Market Volatility!
Remember Warren Buffett's famous quote: "We don't have to be smarter than the rest, we have to be more disciplined than the rest."
---
Disclaimer
This website is a service of Kalkine Media Pty. Ltd. A.C.N. 629 651 672. The website has been prepared for informational purposes only and is not intended to be used as a complete source of information on any particular company. Kalkine Media does not in any way endorse or recommend individuals, products or services that may be discussed on this site. Our publications are NOT a solicitation or recommendation to buy, sell or hold. We are neither licensed nor qualified to provide investment advice.