Summary

ahm, a part of ASX-listed Medibank, is a private insurance business offering a range of packages available for everyone.
Existing for over 40 years as a Wollongong-based company, ahm has earned the trust of people with more than 700k members.
ahm's premium package is the top gold hospital cover, which covers the majority of the expenses incurred in public hospitals and most private hospitals.
Access to public healthcare might be a bit difficult in Australia as it has a dual healthcare system. All specialists in Australia are considered under the private healthcare scheme, so residents need to pay out-of-pocket every time they see someone other than a GP.
This is where private insurers come to the rescue, as they provide several policies with benefits tailored for individuals, couples, or a family. As there is a lot of competition on the market, let us introduce you to one of the most famous private insurance companies in Australia – ahm.
ALSO READ: 6 Important checklist items to consider while buying health insurance plans
A glance at ahm
ahm is a 'cost-effective private health insurance player' that offers a broad range of services to its customers. The company has been around for more than four decades and believes that it understands what Australians want from their private insurance policy. More than 700,000 ahm members have trusted the private insurer over the years.
ahm health insurance is a part of Medibank (ASX:MPL), one of the prominent healthcare insurance players in Australia. As the second-largest private insurance company in the country, Medibank has over 3.7 million clients.
DID YOU READ: Lens on ASX-listed health insurance stocks Medibank (ASX:MPL) and NIB Holdings (ASX:NHF)
When did ahm commence operations?
ahm started its operations in Wollongong, New South Wales 40 years ago. The for-profit business was acquired by Medibank in 2009 and has been ahm's parent company since.
What does ahm offer?
The private insurer offers a range of products – from travel and life insurance to specially tailored health policies such as Overseas Student Health Cover (OSHC) and even pet insurance for all furry friends. The ahm website offers many pieces of information for every package they offer, as well as a customer assistance that is available five days a week from 8 AM – 7 PM.
RELATED: Overseas Student Health Cover (OSHC): Why is it mandatory?
However, ahm is known for its gold healthcare bundles, as they offer a variety of benefits for all clients. From as little as A$40.95 a week, anyone can become a part of the ahm gold family, and rest assured their claims will be in good hands.
What is a 'top hospital gold' cover?
The top hospital gold cover is an insurance package that offers the broadest range of healthcare benefits.
In general, hospital covers do not refund claims for visiting GPs (general practitioners) or specialists. With this policy, ahm pays for treatments and medical services once the patient is admitted to the hospital. However, there might be some out-of-pocket costs as every doctor in Australia has the right to charge for their medical services.
INTERESTING READ: What factors can impact your health insurance premiums?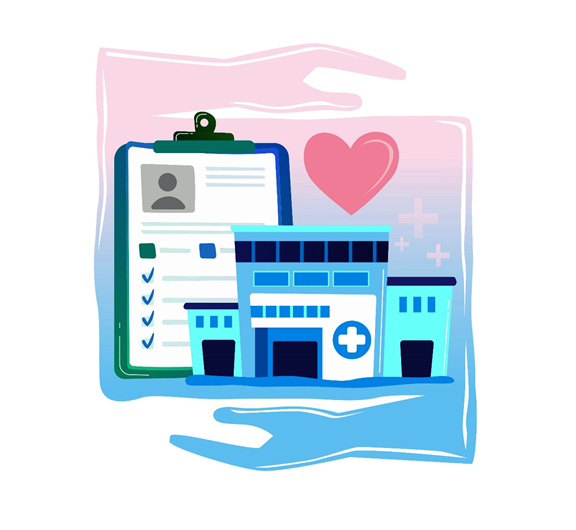 Image Source: © Kalkine Group 2020
With top hospital gold cover, ahm pays for agreed expenses in partner private hospitals (both shared and private rooms) and accommodation costs in all public hospitals for shared rooms. If a patient stays in a private room in a public hospital, ahm will provide some payable benefits for the patient.
The list for all covered hospital treatments within the gold policy is a long one. It includes rehabilitation, psychiatric services within the hospital department, secondary care, neurological treatments, vision, and otorhinolaryngological treatments (ear, throat, nose), among others. One can visit the ahm website to further details.
ALSO READ: Australian Health Insurance Got Expensive in October; How can you save?
Does the gold policy include ambulance cover?
All top gold hospital cover members have full access to all emergency and on-the-spot treatments and procedures. However, ambulance cover involves the nearest hospital only, so there would be out-of-pocket costs in case the patient wants a transfer.
Australian residents from Queensland and Tasmania are fully covered by their state governments in case of a medical emergency.
GOOD READ: What is an ambulance cover, and is it for you?
Does ahm cover for extra travel and accommodation costs?
Ahm will pay for additional travel and accommodation costs under the following circumstances:
If the patient needs to travel for more than 200 km both ways. The trip needs to be hospital related.
If the patient's life is in grave danger. Partners and next of kin members will also get a paid hospital trip in this case.
When a parent accompanies a dependant on the way to the hospital.
However, these benefits are covered only when both parties have top gold hospital cover by ahm.
GOOD TO KNOW: How do Financial Planners Pick the Best Health Insurance for You?
Will you need to pay for excess after being admitted to the hospital?
Excess is the sum that patients pay when they get admitted to the hospital before private insurance companies pay for any benefits. Paying for excess usually happens before getting any treatments or accommodations set, but sometimes it can happen as patients leave the hospital.
With top gold hospital cover, patients need to pay out-of-pocket excess for the first time they get admitted to the hospital. For all other times within the same membership year, ahm will provide up to A$500 for singles and up to A$1,000 for families or couples. Parents do not need to pay any excess for their dependants.
Are there any waiting periods?
Depending on what services are needed, ahm put separate waiting periods for different services. It is important to remember that patients cannot claim anything if waiting periods are in place.
RELATED: What do we mean by waiting period for private health insurance?
For example, the waiting period for emergency travel and accommodation and ambulance services is one day only. Waiting periods for hospital treatments, rehabilitation, secondary services, mental health, and health check-ups are two months long.
The longest waiting period of 12 months is needed in cases of pregnancy, pre-existing conditions, assisted home births, speech processors and pump replacements, and disease management appliances.