California-based technology giant Apple was founded in 1977. Steve Jobs was the co-founder of Apple, which introduced the Macintosh computer in 1984.
Following years of innovation, the company today has a range of technology products, including smartphones, personal computers, and smartwatches.
Apple's stock is traded on the NASDAQ Global Select Market under the ticker AAPL. It is the largest technology company by market capitalization.
READ MORE: What Is The Difference Between NYSE and NASDAQ?
Initial Public Offering in 1980
Apple became public in December 1980. Its IPO price was US$22 per share. The IPO price was 10 cents on a split-adjusted basis as the stock split five times since its offering.
In 2020, the stock split on a 4-for-1 basis, while it split on a 7-for-1 basis in 2014 and on a 2-for-1 basis in 2005, 2000 and 1987.
Current Trading Update
Apple currently has a market capitalization of over US$2 trillion. The stock ended trading on June 4 at US$125.89. Its 52-week trading range was US$81.83 to US$145.09.
Apple's share price is down 5.7 percent year to date, but it rose 52 percent in the last one-year period.
In 2020, the stock rallied 74 percent. This compares with the S&P 500 Index gain of approximately 16 percent in 2020.
READ MORE: What Are The Top 10 NASDAQ Stocks?
Apple Products
Apple's products smartphones, personal computers, and tablets. The company is famous for its smartphone line iPhone. In addition, Apple makes personal computers under Mac and tablets under iPad. The company has designed five software platforms including iOS, iPadOS, macOS, watchOS and tvOS.
Apple's wearables, home and accessories segment includes AirPods wireless headphones, Apple TV and Apple Watch. In addition, it offers cloud services, and digital contents through subscription-based services, including Apple ArcadeSM, Apple Music and Apple Fitness+SM. Apple has more than 660 million paid subscriptions for services on its platform.
READ MORE: Apple & Spotify: 2 Music Stocks To Watch
It has partnered with companies in Asia to make most of its hardware products. Some Mac computers are also produced in the U.S. and Ireland.
Apple had approximately 147,000 full-time equivalent employees as of Sept. 26, 2020.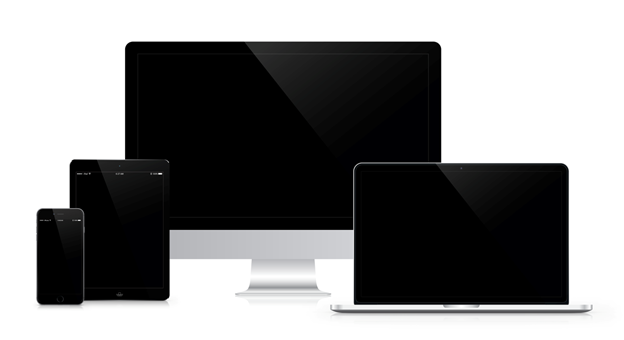 Source: Pixabay
READ MORE: Where Can I Find Stock Prices?
Major Competitors In Smart Phones And PCs
In the smartphone segment, Apple competes with Samsung Electronics Co. Ltd. and LG Electronics Inc. It also competes with companies like Lenovo Group Ltd. and Dell Technologies Inc. in the personal computer segment.
Top Five Institutional Shareholders
Investment management company Vanguard Group is the largest institutional investor in Apple with a 7.43 percent stake. Warren Buffet's Berkshire Hathaway is the second-largest shareholder with a 5.32 percent holding.
BlackRock Institutional Trust Company N.A. holds a 4.20 percent stake, while State Street Global Advisors (US) and Fidelity Management & Research Company LLC own 3.73 percent and 2 percent, respectively.
Fiscal 2020 Operating Metrics
In fiscal 2020 ended Sept. 26, 2020, Apple set the record revenue and earnings despite several uncertainties created by the pandemic outbreak. Also, it saw a record demand for its Mac and Services as remote learning and work from home trend created a huge demand for its products.
Apple reported US$274.52 billion in total net sales during the fiscal year, compared with US$260.17 billion in the previous fiscal year.
Meanwhile, net income totaled US$57.41 billion, against US$55.26 billion in fiscal 2019. Earnings per share increased to US$3.28 from US$2.97.
READ MORE: Apple & Tesla: Two Tech Heavyweights To Watch
Net Sales From Different Regions and Categories
In fiscal 2020, net sales from the Americas region were US$124.55 billion, while net sales from Europe and Greater China came in at US$68.64 billion and US$40.31 billion, respectively.
Net sales from iPhone accounted for US$137.78 billion. Mac and iPad category booked US$28.62 billion and US$23.73 billion in net sales, respectively. Wearables, Home and Accessories category collected US$30.62 billion.
Source: Pixabay
Fiscal 2021 Performance, Outlook
Apple continues to report record-breaking results in the current fiscal year. Its net income doubled in the second quarter ended March 27 as its revenue jumped 54 percent year over year. Revenue from iPhone grew 66 percent in the second quarter, while Mac and IPad revenue soared 70 percent and 79 percent year over year, respectively.
READ MORE: Apple net profits double in Q2
During the six months ended March 27, Apple's total net sales amounted to US$201.02 billion. This compares with US$150.13 billion in the year-ago period. Net income surged to US$52.38 billion from US$33.48 billion in the first six months of fiscal 2020.
While announcing the second-quarter results, Apple also announced a quarterly dividend of 22 cents per share on the common stock, up 7 percent from the previous quarter's dividend. Apple's board also authorized an additional US$90 billion to its existing share repurchase program.
The company has not been providing any revenue outlook, citing coronavirus-related uncertainties. However, revenue is anticipated to grow in strong double digits during the June quarter.
READ MORE: Big Tech gets bigger in March quarter
Targets Carbon Neutrality by 2030
Apple is targeting to become carbon neutral across its operations and products by 2030. Apple, whose global corporate operations are already carbon neutral, said over 110 of its manufacturing partners have committed to shifting to 100 percent renewable energy for their production. This is expected to cut over 15 million metric tons of CO2 emissions annually.
The company has allocated more than half of its proceeds from the US$4.2 Green Bond to fund environmental projects. In 2020, Apple funded 17 projects with the Green Bond that would reduce an average of 921,000 metric tons of carbon emissions annually.