Highlights

Chinese stocks declined as the Evergrande crisis and a government clampdown on tech companies continued.


Alibaba stock jumped over 2% on Sep 17 after J.P. Morgan announced to offer credit card payments services on Alibaba.com.


Alibaba (NYSE: BABA) stock gained around 1% in the last one month, but it fell YTD.
Stocks of Alibaba Group Holding Limited (NYSE: BABA) fell 3.7% on Monday morning as a likely default of China's real estate giant Evergrande Group loomed.
The BABA stock was trading at US$154.12, down 3.71%, at 9:00 am ET.
The sharp fall comes as a massive financial storm brews in the Evergrande Group. Evergrande's depleting sales and cash reserves have pushed the company to the brink of default.
Last week, China's second-largest real estate firm revealed that it owes a debt of around US$300 billion to investors. The government is under pressure to bail it out to prevent a wider fallout on the economy.
China also has been stepping up regulatory pressures on Chinese technology companies, including Alibaba, over data security and privacy policies. However, BABA stock was up 2.43% on Sep 17, when it closed at US$160.05, with a trading volume of 25,543,290.
Also Read: 7 stocks worth exploring amid the buzz over commercial space voyages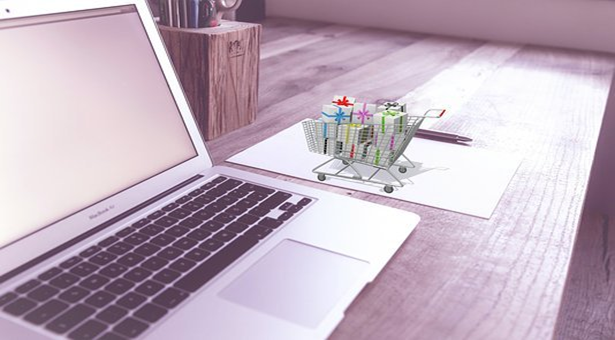 Source – pixabay
Also Read: Top five mid-cap retail stocks with more than 100% YTD gain
Evergrande's likely impact
Both foreign and domestic Investors fear that Evergrande's financial crisis might spill over to other sectors, which could be a major blow to the Chinese economy. But experts opined that the government would step in to defuse the debt bomb, considering its risk to the economy.
Alibaba's financial performance was robust in the first quarter. However, it faces several challenges, including new government rules and market upheavals.
In the first quarter ended June of FY 2022, the company's revenue was US$31,865 million, and net income was US$6,634 million. Its cash and equivalents, and short-term investments were US$72,921 million as of June 30, 2021.
Also Read: Check these 5 oil and gas stocks with high price-to-earnings ratio
The company's headcounts increased from 251,462 in March to 254,702 as of June 30, 2021.
On Sep 16, J.P. Morgan announced the start of its credit card payment processing for Alibaba.com, the business unit of Alibaba Group. The J.P. Morgan Merchant and Ant Group's Alipay aim to make credit card payments on Alibaba.com easier.
The BABA stock's 52-week highest and lowest prices were US$319.32 and US$152.80, respectively. The Hangzhou, China-based online and mobile e-commerce company has a market capitalization of US$434 billion, a P/E ratio of 19.52, and a forward P/E one year ratio of 19.28.
Also Read: Five carbon capture startups catching the eyes of investors
Bottomline
Alibaba, founded in 1999, is one of the world's largest e-commerce companies. Its IPO was launched in 2014. The stock fell 30% YTD and 42% in one year. Many Chinese stocks have been closing in the red of late amid regulatory pressures, which impacted market sentiments. The Evergrande crisis has further raised the investors' concerns. However, they must evaluate all companies they are exploring carefully before making an investment decision.