Highlights

Many companies have been paying dividends regularly for decades.
Most investors buy dividend stocks to ensure a regular passive income.
Many companies increase their quarterly dividends annually.
Many investors pick dividend stocks to earn as extra or passive income to boost their monthly earnings. As such, dividend stocks come into the spotlight of investors' when there is a significant announcement like ex-dividend dates or dividend payments.
Besides, dividend stocks are relatively stable as they are often big brands and wield large market capitalization that provides them with a cushion from various market upheavals.
Here we will explore five such stocks that are expected to increase their quarterly dividends.
KB Home (NYSE: KBH)
The Los Angles, California-based KB Home is a construction company focused on residential construction. Its current dividend yield is 1.54%, and the annualized dividend is US$0.60.
The company had increased its quarterly dividend to US$0.15 in the fourth quarter of 2020 from US$0.09 in the year-ago period. With the improved financials, the company is expected to increase the fourth quarter's dividend this year.
KB Home's revenue was US$1.47 billion for the third quarter ended Aug 31, 2021, a 47 percent increase from US$0.999 billion in the same period a year ago. The operating margin improved by 11.6%, and earnings per share diluted rose by 93% to US$1.60 in the August quarter.
The company reported growth in-home delivery by 35% in the quarter, and the average selling price increased by 11% to US$426,800 YoY.
Its market cap is US$3.8 billion, and its P/E ratio is 7.41. The stock closed at US$38.24 on Oct 1.
Also Read: Top five tech penny stocks that gave over 30% return YTD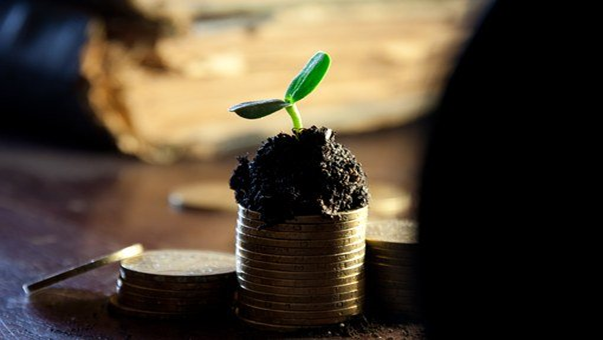 Source – pixabay
Also Read: Top gold stocks to watch in October as mining gains pace
RPM International Inc. (NYSE: RPM)
The Medina, Ohio-based RPM International manufactures and sells paints, adhesives, and coatings. Its dividend yield is 1.94%, with an annualized dividend of US$1.52 and a quarterly dividend of US$0.38.
The company typically raises its quarterly dividends in every first quarter. RPM plans to declare its Q1 fiscal 2022 results on Oct 6.
Its consolidated sales increased around 11% to US$6.11 billion in the fiscal year ended May 30, 2021, compared to US$5.51 billion in FY 2020. The net income grew by 65% to US$502.6 million compared to US$304.4 million in fiscal 2020. The cash flow also improved to US$766.2 million, a 40 percent increase, from US$549.9 million in fiscal 2020.


The earnings per share diluted also increased to US$3.87 from US$2.34 in the previous year. The company expected good results from three out of four revenue-generating segments.
RPM has a market capitalization of US$10.18 billion and a P/E of 20.33. The stock closed at US$78.49 on Oct 1, 2021.
Also Read: Top high yield dividend-paying stocks to explore in October
Ameren Corporation (NYSE: AEE)
The company generates, transmits, and distributes natural gas and electricity. Ameren is based in St. Louis, Missouri.
The company pays an annualized dividend of US$2.20, with a dividend yield of 2.73%
In Q2 ended June 30, 2021, the company earned revenue and net income of US$1.47 billion and US$208 million, respectively. The earnings per common share diluted were US$0.80 compared to US$0.98 in the year-ago quarter.

Ameren's Missouri-located 300-MW wind generation facility and carbon-free Callaway Energy Center also has started operation during the period.
The company expects its earnings per diluted share price in the range of US$3.65 to US$3.85 for FY 2021. So, a dividend increase may occur if other factors also stay on track. Its market cap is US$20.7 billion, with a P/E ratio of 22.15. The stock closed at US$80.61 on Oct 1.


Also Read: Which companies are helping to remove carbon from the air?
Thor Industries, Inc. (NYSE: THO)
The Elkhart, Indiana-based Thor Industries manufactures recreational vehicles through subsidiaries. It has a history of increasing dividends in October each year. Its current dividend yield is 1.29%. The annualized and quarterly dividends are US$1.64 and US$0.41, respectively.
For the fiscal year ended July 31, 2021, the company reported net sales of US$12.32 billion, a 51 percent increase from US$8.17 billion in the previous fiscal year. The company's net income rose nearly 196% to US$659.9 million compared to US$223 million in FY 2020. Its EPS diluted increased to US$11.85 from US$4.02 in the previous fiscal year.
With these robust financials in the recent past, the company might increase the dividend this month. On Monday, it announced to offer US$400 million worth of Senior Unsecured Notes due in 2029. It plans to use the proceeds to repay borrowings and pay fees and expenses. Its market cap is US$7.1 billion. Its P/E ratio is 10.83. The stock closed at US$126.78 on Oct 1, 2021.
Also Read: Top 10 crypto exchanges to explore as digital coins gain popularity
Gorman-Rupp Company (NYSE: GRC)


The company is based in Mansfield, Ohio, and manufactures and sells pump and pump systems in wastewater, agriculture, and various other purposes.
Its dividend yield is 1.69%, the annualized dividend is US$0.62, and the quarterly dividend is US$0.155. It raises dividend each year in October and is likely to do so this year.
The revenue and net income for Q2 ended June 30, 2021, were US$93 million and US$7.1 million, respectively. Its market capitalization is US$953 million, and the P/E ratio is 33.47. The stock closed at US$36.7 on Oct 1, 2021.
Also Read: Five cybersecurity stocks that gave over 19% return YTD
Bottomline
Investors are often drawn to dividend stocks because of their regular payments that serve as a passive or additional income for most people. In addition, these stocks help supplement income during inflation and emergencies. However, investors should choose the companies carefully before investing in stocks.