Summary

Under Armour lifted its adjusted EPS outlook for 2021 to the range of 28 cents to 30 cents.
Caesars Entertainment CEO said he expects the company to earn at least US$1 billion in one of the quarters this year.
Peloton is recalling about 125,000 Tread+ treadmills after reports on injuries and a child's death linked to the device.
Shares of Under Armour, Inc. (NYSE: UAA) and Caesars Entertainment, Inc. (NASDAQ: CZR) rallied on Wednesday's trading as both the companies showed optimism in recovery expectations.
However, shares of New York-based fitness equipment manufacturer Peloton Interactive, Inc. (NASDAQ: PTON) plunged after the company issued two separate recalls.
Under Armour's stock rose as much as 10.6 percent on May 5 to its 52 weeks high of US$21.82 after the company lifted its forecast for the full year 2021.
Shares of Las Vegas-based casino and hotel company Caesars Entertainment increased up to 10 percent to US$105.5 after its CEO showed optimism in the recovery.
Peloton's shares fell as much as 15.8 percent to US$81.41 after the company recalled about 126,050 treadmills in the U.S. following the death of a child and several reports of injuries.
Under Armour, Inc.
The Maryland-based athletic apparel maker now anticipates its revenue for the full year to grow at a high-teen percentage rate.
Under Armour forecasts its diluted loss per share in the range of about 2 cents to 4 cents while adjusted diluted EPS is projected between 28 cents and 30 cents.
Previously, the company was expecting the revenue growth to be in a high-single-digit percentage rate increase. Diluted loss per share was expected in the range of 18 cents to 20 cents and adjusted EPS in the range of 12 to 14.
For the first quarter ended March 31, Under Armour posted a 35 percent year-over-year growth in its revenue to US$1.26 billion. Apparel revenue increased 35 percent to $810 million while footwear revenue accounted for US$309 million, up 47 percent. Accessories revenue also grew 73 percent to US$117 million.
Net income rose was to US$77.8 million, or 17 cents per share, from a loss of US$589.7 million, or US$1.30 per share, in the year-ago period.
Adjusted net income during the quarter totaled US$75 million, or 16 cents per share.
READ MORE: Improved Outlook, Strong Earnings Push CVS, Gartner Stocks Higher
Caesars Entertainment, Inc.
Caesars Entertainment CEO Thomas R. Reeg said he expects the company to earn at least US$1 billion in one of the quarters. In the first quarter earnings call, Reeg noted that the demand for entertainment will be "like nothing any of us have seen in our lifetimes."
Caesars Entertainment's first quarter net loss widened to US$423 million from US$176 million reported in the year-ago quarter.
Net revenues soared to US$1.70 billion from US$473 million in the first quarter prior year.
Same-store adjusted EBITDA totaled US$548 million, compared to US$410 million in the year-ago period. Same store net revenues came in at US$1.9 billion.
Peloton Interactive, Inc .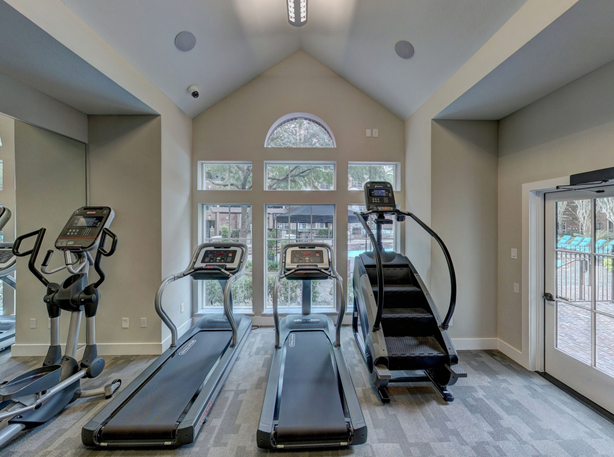 Source: Pixabay
The New York-based on Wednesday issued two separate recalls involving about 125,000 Tread+ treadmill machines and roughly 1,050 Tread treadmills in the U.S.
Peloton CEO John Foley apologized for the delay in initiating a recall despite the U.S. Consumer Product Safety Commission, or CPSC, warning about the Tread+.
In April, CPSC started a probe into a child's death linked to the device and had warned that Peloton Tread+ poses serious risks to children for abrasions, fractures, and death.
Foley said the company made a mistake in its initial response to the consumer watchdog's request to recall the product.
A 6-year-old child died after being pulled under the rear of the treadmill. Peloton received 72 reports of adult users, children, pets and objects being pulled beneath the treadmill.
Meanwhile, Peloton received 18 reports of touchscreen detaching and falling from the Tread treadmills.
READ MORE: T-Mobile Revenues Up 78% As Subscribers Soar in Q1