Highlights

Polestar plans to launch its electric sedan Polestar 5 to compete against the likes of Lucid and Rivian.
Polestar Automotive is owned by Geely.
Polestar, a spin-off from Volvo in 2016, was founded as a premium EV maker in 2017.
Swedish EV-maker Polestar Automotive on Friday revealed a timeline for the launch of its Polestar 5 electric sedan. In a YouTube video, the company unveiled the brief specs of the car.
The Polestar 5 is an evolution from its Precept concept vehicles.
The Gothenburg, Sweden-based company plans to start production of the sedan in 2024. Polestar 5 will compete against Tesla's Model S, Porsche's Taycan, Lucid Air, and Audi E-tron GT.
Also Read: 5 cryptos with high utility to explore in 2022
Polestar 5 specifications
Although the company did not reveal much, Friday's YouTube video did show some of the general, physical attributes of the car. Polestar 5 will be a 4-door sedan with a hatchback.
The company dubs it an "electric performance four-door Grand Touring car".
However, the video did not reveal the detailed technical specifications, such as battery size, motor configuration, etc. It also hasn't revealed the price.
Also Read: Should one rely on cryptocurrencies to generate passive income?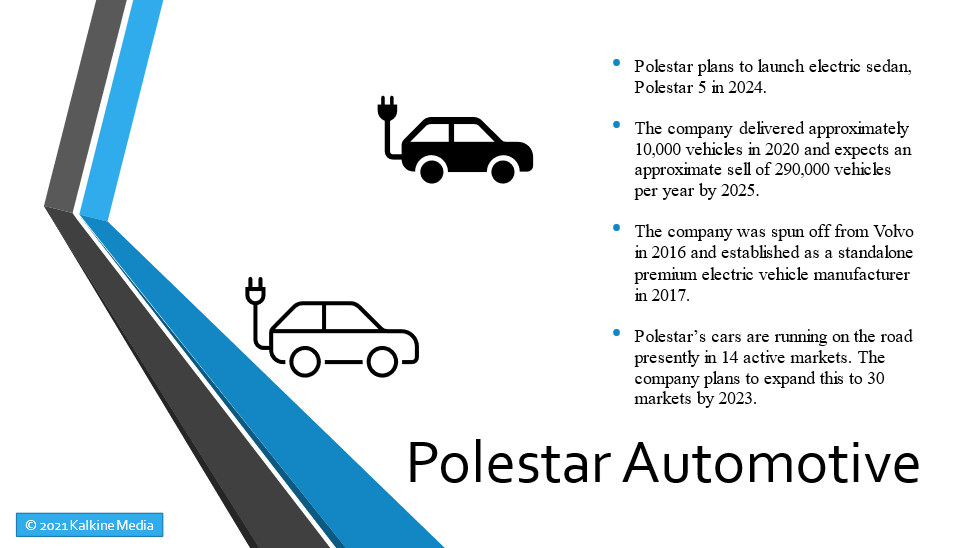 Also Read: Five metaverse cryptos that are making news
Polestar 5 launch
Polestar 5 was first unveiled in 2020 as a concept car. It was expected to go into production the same year but postponed. The company now plans to start its commercial production in 2024.
The company's first vehicle, Polestar 1, was a plug-in hybrid tourer.
Its Polestar 2, a sedan, was launched in 2020.
It is also planning to launch an electric SUV, dubbed Polestar 3, whose production might start in 2022 but not confirmed. It is also planning a Polestar 4, but details are again not confirmed.
Also Read: Top oil and gas stocks to explore after US taps strategic reserves
Polestar 3 assembly work was to be carried out at a Volvo factory in Ridgeville, South Carolina.
In September, Polestar had revealed plans to go public via a SPAC merger with the blank-cheque company Gores Guggenheim Inc., and its value was then estimated at US$20 billion.
After the merger process completes, the combined entity would be called Polestar Automotive Holding UK Limited, and it will trade in Nasdaq under the ticker symbol PSNY.
Also Read: Top 10 crypto wallets to explore in 2022
Bottomline
With net-zero emission cars becoming the norm, the EV market is gaining huge traction lately. The automobile companies are investing in vehicles that can meet the climate challenge in the future. As such, more and more newcomers besides the established ones are joining the EV bandwagon. Experts believe the EV market will grow manifold in the next few years.