Highlights

PayPal Holdings, Inc. (NASDAQ: PYPL) stock was up 1.28%, while Discovery, Inc. (NASDAQ: DISCB) shares rose 1.82% at 9:34 am ET on Tuesday.
Paypal has a P/E ratio of 70.36; the stock gained 23.17% YTD.
Discovery Inc. has a P/E ratio of 24.44, and its YTD return is 56.88%.
Stocks of PayPal Holdings Inc (NASDAQ: PYPL) and Discovery, Inc. (NASDAQ: DISCB) are seeing price gains for the past two consecutive days.
Both the stocks were trending on Wall Street Tuesday. So, what may have caused this upswing.
PayPal stock was up 1.28% to US$292.175 at 9:34 am ET, while Discovery stock rose 1.82% to US$51.7563 at 9:34 am ET.
Both PayPal and Discovery stocks had closed higher at 3.64% and 18.02%, respectively, from the previous close on Monday.
Here we explore some of the recent developments of the two companies.
PayPal Holdings, Inc.
PayPal is an online payment solution company based in San Jose, California.
Paypal had recently announced not to charge late fees for "buy now, pay later products". The company is also reportedly planning to launch a stock-trading platform for US customers.
Paypal has hired brokerage industry veteran Rich Hagen as CEO of its "Invest" division, which is likely to oversee the platform, according to reports. Hagen earlier worked with Ally Invest.
The company had reported Q2 revenue of US$6.2 billion, an improvement from US$5.3 billion in the previous year's June quarter. In addition, its net income was US$1.2 billion or US$1.0 per share diluted compared to US$1.5 billion or US$1.29 per share diluted in the year-ago period.
PayPal has a market cap of US$339 billion, a P/E ratio of 70.36, and a forward P/E ratio of 79.75.
Also Read: Explore five semiconductor stocks powering the US electronics industry
The stock close at US$278.33 on Aug 27 with a share volume of 3,916,952.
The San Jose-headquartered company had launched its IPO in 2015. Its total outstanding shares are 1.18 billion. The PayPal stock jumped 23.17% YTD.
Also Read: Do these five shinning gold stocks have everything you want?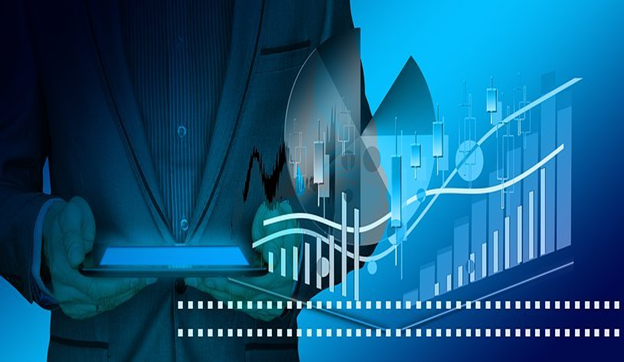 Source – pixabay
Also Read: Seven electronic stocks to keep an eye on post chip shortage
Discovery, Inc.
Discovery runs popular television networks like Discovery, Animal Planet, and TLC. It is one of the world's largest media comp-any headquartered in New York.
The Discovery stock had registered a high trading volume on Monday, with 45,188 stocks exchanging hands compared to 1,409 stocks in the previous session on Friday, Aug 27.
The company has a market capitalization of US$25.7 billion and a P/E ratio of 24.44.
Also Read: Five restaurant stocks to explore as customers return to markets
Discovery's Q2 revenue was US$3.06 billion, up from US$2.54 billion in the June quarter of the previous year. In addition, it logged a net income of US$672 million or US$1.01 per share diluted compared to US$271 million or US$0.40 per share diluted in Q2 of 2020.
The television company launched its IPO in 2005. Discovery's total outstanding shares are 6.51 million, and YTD return is 56.88%.
Also Read: Globalstar (GSAT) stocks go skyward after Apple tie-up rumors
Bottom-line
Despite recent market volatility, stocks of some big companies like PayPal and Discovery remain somewhat stable. The companies are hoping to make more progress with improvement in the economy and the Covid situation. However, any investment in stocks should be evaluated further from an investment point of view.