Summary

Adobe's fiscal second-quarter revenue grew 23 percent, beating the company's estimates.
Firearms maker Smith & Wesson doubled its net sales in fiscal 2021 to US$1.1 billion.
Adobe (NASDAQ: ADBE) stock jumped over 3 percent in the premarket trading on Friday, while Smith & Wesson soared more than 4 percent. The stocks rallied after investors cheered Adobe's better-than-expected fiscal second-quarter results and Smith & Wesson's record-breaking sales and profit in its fiscal 2021.
Share performance
Adobe has a market capitalization of US270.15 billion. Its stock gained approximately 14 percent year to date while it rallied around 38 percent in one year.
The share price traded between US$416.03 and US$570.00 in the 52 weeks period.
As of 9.35 am ET, Adobe was trading at US$568.28, up 3 percent.
Meanwhile, firearm maker Smith & Wesson has US$1.17 billion in market value. The share price increased 24 percent this year, and it gained 56 percent in the last one-year period.
Its share price has a 52-week trading range of US$13.37 to US$23.57.
Smith & Wesson's shares were trading at US$22.05, up 10.6 percent as of 9.50 am ET.
Adobe Q2 revenue up 23% YOY
Adobe provides various software including Photoshop, Lightroom, Illustrator and InDesign and cloud-based subscription Creative Cloud.
The California-based company reported revenue growth of increased 23 percent to US$3.84 billion during the months ended June 4. It compares with the US$3.13 billion revenue in the same quarter previous fiscal year.
Adobe's digital media segment saw a 25 percent growth in its revenue to US$2.79 billion during the quarter.
Net income totaled US$1.11 billion, compared with US$1.10 billion. Diluted EPS grew to US$2.32 from US$2.27 on a GAAP basis. Non-GAAP EPS was US$3.03, up from US$2.45.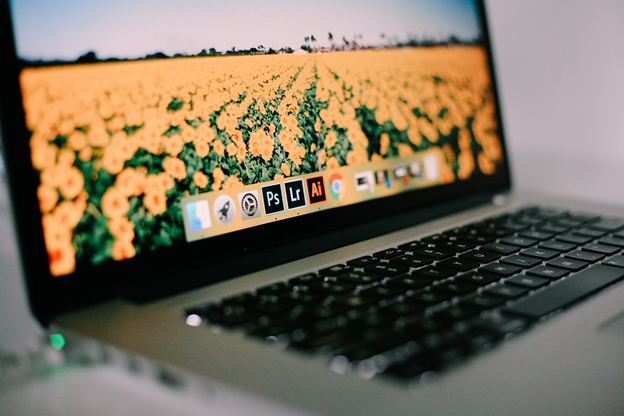 Source: Pixabay

The second-quarter results exceeded Adobe's forecast during the first quarter results.
For the fiscal third quarter, Adobe projects its total revenue to be at US$3.88 billion. Revenue growth in the digital media unit is expected to be around 22 percent. The company forecasts US$2.27 in GAAP EPS, while non-GAAP is anticipated to be US$3 during the quarter.


READ MORE: NVIDIA's Q1 Revenue Up 84%; Snowflake Lifts FY'21 Outlook
Smith & Wesson's posts record sales, profit in FY'21
The Massachusetts-based company, which makes guns, reported a 100 percent year-over-year growth in its net sales to US$1.1 billion during the fiscal year ended April 30.
Net income soared to US$243.6 million from US$27.7 million in the previous fiscal year on a GAAP basis. EPS jumped to US$4.40 from 50 cents per share.
Smith & Wesson's fourth-quarter net sales came in at US$322.9 million, up 67.3 percent. Net income was US$89.2 million, or US$1.70 per share on a GAAP basis.
In addition, Smith & Wesson's board approved a US$50 million share repurchase program. The board also declared a quarterly dividend of 8 cents per share, representing a 60 percent growth from the previous quarter.
READ MORE: ByteDance revenues surge 111% to US$34.3 billion in 2020