The New York Stock Exchange, or NYSE, is the largest stock exchange in the world by market capitalization. The exchange has over 2,800 companies listed on it.
The exchange, founded in 1792, is currently owned by Intercontinental Exchange. According to the NYSE website, total market capitalization stood at US$28.528 trillion as of June 2018.
Listed companies on the New York-based exchange include a number of blue chips, small and mid-cap companies. In addition, several large corporations in the world are listed on the NYSE and it includes a number of companies on the S&P 500 and the Dow Jones Industrial Average.
A few large companies trading on the NYSE include Warren Buffett's Berkshire Hathaway Inc. (NYSE:BRK.B), JP Morgan Chase & Co. (NYSE:JPM), Johnson & Johnson (NYSE:JNJ), Visa Inc. (NYSE:V) and Walmart Inc. (NYSE:WMT)
Here, we explore some of the process involved in trading a stock on the New York Stock Exchange.
READ MORE: Is It Good To Invest In US Stocks?
Understanding What Is A Stock
A stock is a security that represents the ownership of a company. Stockholders are entitled to the company's profit/loss, voting power, and assets.
With common stock, the stockholders are entitled to voting rights and dividends, while preferred stockholders do not generally give voting rights.
Companies offer shares to raise capital to fund their business. The public can trade the stock once the company is listed on a stock exchange. The stock price usually fluctuates on supply and demand, the company's earnings, operation and public opinion.
Source: Pixabay
How A Company Becomes Public On NYSE
The companies offer shares to individuals on the stock exchange mostly through an initial public offering (IPO), direct floor listing or special acquisition companies (SPAC).
In an IPO, a private company sells stake issues new stocks to public investors to raise money by listing the company on a stock exchange. This is the traditional method used by companies to debut their stock on the market.
A direct listing is another method of listing a company without the help of an underwriter or investment banker and it does not involve issuing new shares. In this process, the company sells existing and outstanding shares.
READ MORE: What Is Direct Listing? How Is It Different From IPO?
Meanwhile, SPACs, also known as blank check companies, are listed on stock exchanges. Some private companies chose to merge with SPACs to become a public company to avoid the process of the offering process.
On the NYSE, a company should have a minimum of 400 shareholders holding more than 100 shares of stock. It should have at least 1.1 million shares of publicly traded stock and have a market capitalization of US$40 million. The stock price must be at least $4 a share.
READ MORE: What Is The Difference Between NYSE and NASDAQ?
How To Start Trading On NYSE
The New York Stock Exchange is an auction market where buyers and sellers submit competitive bids at the same time. The trade happens at the highest price, which the buyer is willing to pay and the lowest price that the seller is willing to accept. This automated process happens thousands of times in a second for popular stocks.
In order to trade, an individual needs to reach out to stockbroker. A stockbroker is a registered entity that has authorization from the exchange to facilitate the trade. The stockbroker executes the buying and selling of securities on behalf of the investors.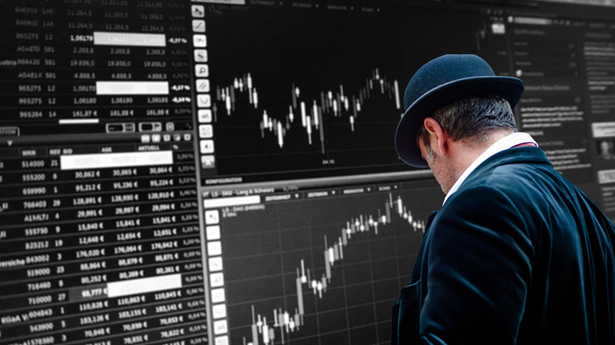 Source: Pixabay
The brokers usually charge a brokerage or commission fee every time a share is bought or sold. The fee varies depending upon the platform, which the individual chooses.
Secondly, the individual will have to open a trading account or overseas trading account with the broker by submitting basic details.
Once the trading account is set up, the individual puts a certain amount of money into it and decides on what companies the investments should go to.
READ MORE: Why Do Markets Not React Much To GDP Data?
Choosing the right company is the biggest take in the process. Extensive research into a company's business, financials, expansion plans and dividends are recommended before investing in it.
Information can be accessed through the data that is public such as company news, earnings reports, financial filings and reports with the U.S. Securities and Exchange Commission. Besides, there are several research firms and analysts outside giving advice to investors.
Also, people invest in the stock market for a variety of reasons. Some see stocks as an option to make money faster, while some invests for long-term gains. So, it is important to get a clear picture.
READ MORE: What Is The US Stock Market Doing Right Now?
NYSE Trading Hours
The New York Stock Exchange is open from Monday to Friday. It starts trading for the day at 9:30 am and closes at 4:00 pm Eastern Standard time.
Trading can also take place outside normal market hours. However, on regular days, pre-market trading occurs between 4 a.m. and 9:30 am, while after-hours trading takes place between 4 pm to 8 pm.
The stock market is closed on weekends and on scheduled holidays, which includes nine calendar days in a year.
READ MORE: What Are The Top 10 NASDAQ Stocks?