Summary

Bitcoin was launched in 2009, and the identity of its creator has never been revealed.


Since then, there are many views on its use, stability, safety, and actual value.


Nonetheless, those who invested early got generous returns.
Launched in 2009, Bitcoin is the first and the biggest cryptocurrency by market worth. Nobody knew about its future as it was a new concept then. However, it became the catalyst for all other digital currencies launched after it.
Today, there are a multitude of digital currencies in the market. Luckily, those who dared to foray into new territory got handsome returns. Here are 10 industry leaders identified by Forbes who reaped rich dividends from investing in cryptocurrencies.
These people are from diverse backgrounds, but they have one thing in common – all are billionaires and have invested in one or more cryptocurrencies.

Here we look at these billionaires and what they do.
Source: Pixabay
Also Read: Five interesting e-commerce stocks to watch post-covid
Cameron Winklevoss and Tyler Winklevoss are twin brothers. They are former Olympic rowers. They started buying bitcoins in 2012 and even founded their crypto exchange 'Gemini' in 2014 and bought 'Nifty Gateway,' a digital art auction platform, to buy and manage non-fungible tokens (NFTs).
Michael Saylor founded MicroStrategy in 1989. The company went public in 1998. He is an MIT graduate and has interests, ranging from aeronautics, astronautics, technology, computer simulation technology, public policy to philanthropy and business strategy. He wrote the book "The Mobile Wave: How Mobile Intelligence Will Change Everything", published in 2012.
Also Read: Six pipeline stocks to explore as energy demand soars
Matthew Roszak invested in bitcoin early in 2011 and has gained with bitcoin's rise. He founded Bloq Inc. in 2015. Bloq is a software development and blockchain infrastructure company. He also co-founded Tally Capital and served as the chairman of the Chamber of Digital Commerce. He also has been a e also has been He also has been He board member of many organizations, including BitGive.
Tim Draper is a venture capitalist and has invested in bitcoin in 2014. He founded Draper Associates in California in 1985 that operated as Draper's investment vehicle before launching the Draper Associates Fund V.
Also Read: Crocs, Whirlpool report strong Q2 earnings as retail sector reopens
Sam Bankman-Fried worked at Jane Street Capital and traded in futures, currencies, equities, and ETFs. An MIT physics graduate, he designed their automated OTC trading system. He also founded the Alameda Research and Derivative Exchange FTX.
Brian Armstrong not only invested in cryptocurrency but also co-founded Coinbase in 2012, a crypto exchange. It got listed in NASDAQ in April this year with the ticker 'COIN.' It had over 56 million verified users in over 100 countries as of March 31, 2021. Coinbase has more than 1700 employees and is a known name to anyone who has explored cryptocurrencies.
Also Read: 3 cybersecurity stocks for a safe future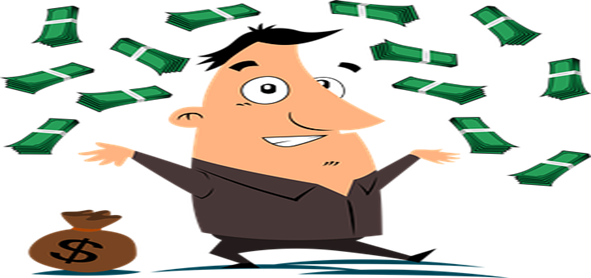 Source: Pixabay
Also Read: Staying connected through covid times: 5 social media stocks to watch
Fred Ehrsam co-founded Coinbase with Brian Armstrong in 2012 before quitting his job at Goldman Sachs. He recently co-founded Paradigm, a crypto-focused investment firm, in 2018.
Changpeng Zhao is the founder of Binance, a cryptocurrency exchange. It boasts of 1.4 million transactions per second with a 2 billion average daily volume. Binance was founded in 2017, and it made a name in just three years. Zhao owns about a 30% stake in the company.
Also Read: Kimberley-Clark, NextEra stocks trade flat after Q2 results, EPS forecast
Chris Larsen is the co-founder and executive chairman of Ripple, a technology company. It was founded in 2012 and currently has more than 500 employees. Chris Larsen co-founded Prosper, and E-LOAN, a peer-to-peer lending marketplace and a publicly traded online lender before founding Ripple. He pioneered open access to credit scores for customers during his E-LOAN tenure by providing FICO scores.
Jed McCaleb is the other co-founder of Ripple. His net worth multiplied due to his XRP holdings. XRP is the cryptocurrency developed by Ripple. He also owns Stellar Lumens, a cryptocurrency he co-founded in 2014 after separating from Ripple. In 2014, he co-founded Stellar Development Foundation.