Summary

Facebook doubled its profit in the second quarter on a 56% topline growth.
PayPal's net income declined 23% to US$1.18 billion on a GAAP basis.
Facebook stock fell around 3%, while PayPal plunged 8% in after-hours trading.
Facebook, Inc. (NASDAQ: FB) posted a 101 percent year-over-year growth in its second-quarter profit after the markets closed on Wednesday, while PayPal Holdings, Inc. (NASDAQ: PYPL) reported a 23 percent decline in its second-quarter GAAP net income.
In the after-hours trading, PayPal's stock tumbled over 8 percent. Facebook's stock fell over 1 percent as the company warned that its revenue growth could slow down in the second half of the year.
Facebook ad revenue up 56%
The social media giant reported US$29.08 billion in its second-quarter revenue, against US$18.69 billion in the same quarter the previous year. Advertisement revenue was US$28.58 billion, up 56 percent year over year.
Net income during the three months period totaled US$10.39 billion, or US$3.61 per share, compared with US$5.18 billion, or US$1.80 per share, in the year-ago quarter.
At the end of the quarter, Facebook platform had 1.91 billion average daily active users, up 7 percent year over year. The average daily active users on Facebook, Messenger, WhatsApp and Instagram grew 12 percent to 2.76 billion.
Meanwhile, Facebook said it expects topline growth in the third and fourth quarters to decelerate significantly. The company also sees ad targeting headwinds from regulatory and platform changes, including the recent iOS updates.
In the first quarter, Facebook saw its revenues grow 48 percent to US$26.17 billion. Its net earnings almost doubled to US$9.5 billion.
READ MORE: Trending restaurant stocks: McDonald's (MCD), Starbucks (SBUX)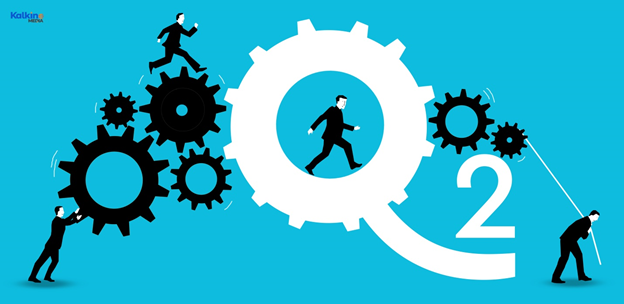 Copyright ©Kalkine Media 2021
READ MORE: Microsoft's revenue surges 21% in Q4, Apple's Q3 income up 36%
PayPal's Q2 revenue up 19%
The California-based digital payments company reported a 19 percent year-over-year growth in its second-quarter net revenue to US$6.24 billion.
PayPal added 11.4 million new active accounts during the quarter to bring the total active accounts to 403 million. It processed 4.7 billion transactions and US$311 billion in payments during the quarter.
Net income fell 23 percent to US$1.18 billion, or US$1.00 per share, from US$1.53 billion, or US$1.29 per share, in the second quarter of 2020. The net income includes a net unrealized gain of 20 cents of the company's investment portfolio compared to a 58 cents net unrealized gain in the year-ago period.
However, non-GAAP net income grew 8 percent year over year to US$1.36 billion, or US$1.15 per share.
For the third quarter, PayPal anticipates net revenue to grow between 13 percent and 14 percent to the range of US$6.15 billion to US$6.25 billion. Net income is expected to come in at 68 cents per share, while non-GAAP EPS is projected to be around US$1.07.
PayPal said it now expects total payments volume to grow between 33 percent and 35 percent.
Share performance
Facebook recently breached the US$1 trillion valuation. It currently has a market cap of US$1.061 trillion and P/E ratio of 31.51.
The stock returned 37 percent. The shares were trading in the range of US$229.00 to US$377.52 in the 52-week period. Facebook's shares closed on Wednesday at US$373.28, up 1.49 percent.
PayPal's market capitalization totals US$354.75 billion. It has a P/E ratio of 68.46. The stock grew over 28 percent year to date and its share price was in the range of US$171.63 to US310.16 in the last one year.
PayPal ended Wednesday's trading at US$301.98, up 0.50 percent.
READ MORE: Wells Fargo (WFC) stock gains, BlackRock (BLK) declines after Q2 earnings
Please note: The above constitutes a preliminary view, and any interest in stocks/cryptocurrencies should be evaluated further from an investment point of view.
The reference data in this article has been partly sourced from Refinitiv.