Highlights

Dole plc (NYSE: DOLE) stocks surged seven percent as fresh and organic food movement gains momentum across the US.


Progenity, Inc. (Nasdaq: PROG) stocks jumped 21 percent as healthcare is in focus.


Meten Holding Group Ltd. (Nasdaq: METX) stocks up after bullish rating.
Shares of Dole plc (NYSE: DOLE), Progenity, Inc (Nasdaq: PROG), and Meten Holding Group Ltd (Nasdaq: METX) rode on the stock market Thursday. DOLE rose 7 percent, PROG jumped 21 percent, and METX rose 17.12 percent in intraday trading for no apparent reason.
Here we explore some of the recent developments of the companies.
Dole plc
Dole is a North Carolina-based company and is the largest producer of fruits and vegetables.
The stock traded at US$16.96, up by seven percent, at 12.10 pm ET on Sep 30.
In recent months, many fresh food companies have registered strong growth. Thanks to the increased awareness among people for fresh food and the organic food movement propelled by the Covid-19 pandemic.
According to a study published by Reportlinker.com on Sep 29, the fresh food companies, especially the immunity food booster firms, are likely to witness rapid growth in the coming months. It could be one of the reasons for DOLE's high traction on Thursday.
Dole's market capitalization is US$1.5 billion, while the stock's highest and lowest prices in the past 52 weeks were US$16.53 and US$14.50, respectively. Dole launched its IPO in August this year, with an offering of 25,000,000 shares for US$16 apiece.
Also read: LCID stock rises on Lucid Air delivery, HYZN shares tank after charges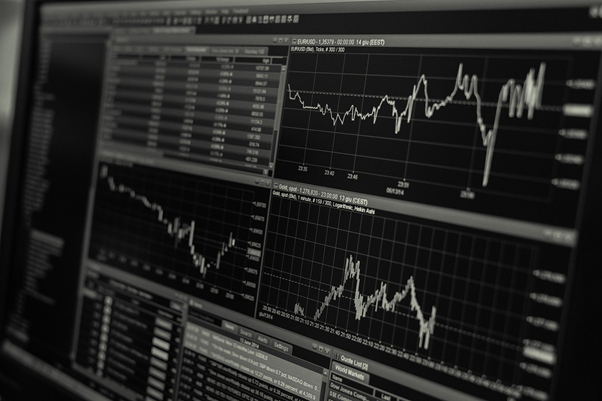 Source: Pixabay.
Progenity, Inc.
The stock jumped 21.06 percent to US$1.30 at 12.29 pm ET despite no major announcement from the company recently.
Progenity is a San Diego-based biotechnology company involved in genomics, proteomics, metabolomics, etc., to boost the diagnosis and treatment of diseases.
The company reported a net loss of US$78.5 million or US$1.23 per share in Q2, 2021, as compared to a net loss of US$53.1 million or US$6.11 in Q2, 2020. Operating expenses were US$36.1 million in Q2, 2021, against US$26.5 million in Q2, 2020.
Progenity has a market cap of U$S162 million. The highest and lowest stock prices in the last 52 weeks were US$9.56 and US$0.66, respectively.
Also read: DBGI, UNFI stocks gain strong traction after quarterly results
Meten Holding Group Ltd.
METX stock rose 17.12 percent to US$0.3853 at 12.45 pm ET. The penny stock has been riding high since the Investors Observer Stock Sentiment Indicator gave it a bullish rating.
Meten is a China-based company and provides English language and skills training to students and professionals in China.
Meten's market cap is US$50 million, and the company's 52-weeks highest and lowest stock prices were US$6.20 and US$0.29, respectively.
The company reported revenue of US$31.77 million in Q2, 2021, up by 8.2 percent YoY. The gross profit was US$10.27 million, up by 23.4 percent YoY. In addition, the adjusted net loss was US$11.74 million in Q2, 2021.
Bottomline
Many food and restaurant stocks have been making a strong comeback after the onslaught of the Covid-19 pandemic last year and a significant part of 2021. Economists have predicted a robust recovery of the economy boosted by rapid growth in various sectors. However, investors should evaluate the companies before making investment decisions.