Dow Jones and S&P 500 rose but stayed near the flatline, and Nasdaq closed in the red on Friday, March 25, dragged down by losses in technology stocks as investors weighed the impact from Europe's possible energy shortages and the interest rate hikes by the Federal Reserve.
The S&P 500 rose 0.51% to 4,543.06. The Dow Jones was up 0.44% to 34,861.24. The NASDAQ Composite fell 0.16% to 14,169.30, and the small-cap Russell 2000 rose 0.12% to 2,077.98.
After meeting with NATO allies in Brussels, President Joe Biden told reporters that the United States would start oil supplies to Europe to meet the shortfall due to the Russian sanctions. Global benchmark Brent crude prices shot up again to US$120 a barrel as supply uncertainties rose.
Traders weighed the double impact of energy shortage and the central bank's rate increase. Tech stocks, which saw some rebound in recent sessions, retreated on Friday on oil concerns.
US inflation is currently at a 40-year high, forcing consumers to restrict spending. Earlier this month, the Federal Reserve increased the interest rate by a quarter percentage point to rein in the price rise.
The 10-year and 30-year Treasury notes surged over 6% and 3%, respectively. Yields and prices tend to move in opposite directions. The Ukraine war has raised the fears of a more severe inflation impact.
On Friday, energy, financial, and utility sectors were the top movers on the S&P 500. Nine out of the 11 sectors stayed in the green. Technology and consumer discretionary sectors were the laggards.
Cannabis firms Tilray Brands (TLRY), Sundial Growers Inc. (SNDL), and Aurora Cannabis (ACB) rallied after the House said it would consider the Marijuana Opportunity Reinvestment and Expungement Act (MORE) next week. TLRY, SNDL, and ACB gained 12.84%, 4.01%, and 5.57%, respectively.
In the energy sector, Exxon Mobil Corporation (XOM) increased by 1.85%, Chevron Corporation (CVX) gained 1.40%, and PetroChina Company Limited (PTR) rose 3.96%. ConocoPhillips (COP) and TotalEnergies SE (TTE) advanced 2.11% and 1.49%, respectively.
In financial stocks, Berkshire Hathaway Inc. (BRK-A) surged 1.09%, Bank of America Corporation (BAC) grew 1.46%, and Wells Fargo & Company (WFC) jumped 2.30%. Chubb Limited (CB) and The Bank of Nova Scotia (BNS) ticked up 1.43% and 1.12%, respectively.
In the technology sector, NVIDIA Corporation (NVDA) fell 1.70%, TSMC Limited (TSM) declined 1.08%, and salesforce.com, Inc. (CRM) slipped 1.45%. Advanced Micro Devices, Inc. (AMD) and Applied Materials, Inc. (AMAT) decreased by 1.13% and 1.70%, respectively.
The global crypto market climbed 0.15% to US$2.00 trillion at 4:21 pm ET on March 25. Bitcoin (BTC) gained about 1.36% to US$44,478.34 at the same time, according to coinmarketcap.com.
Also Read: Why is Meta Ruffy (MR) crypto gaining attention?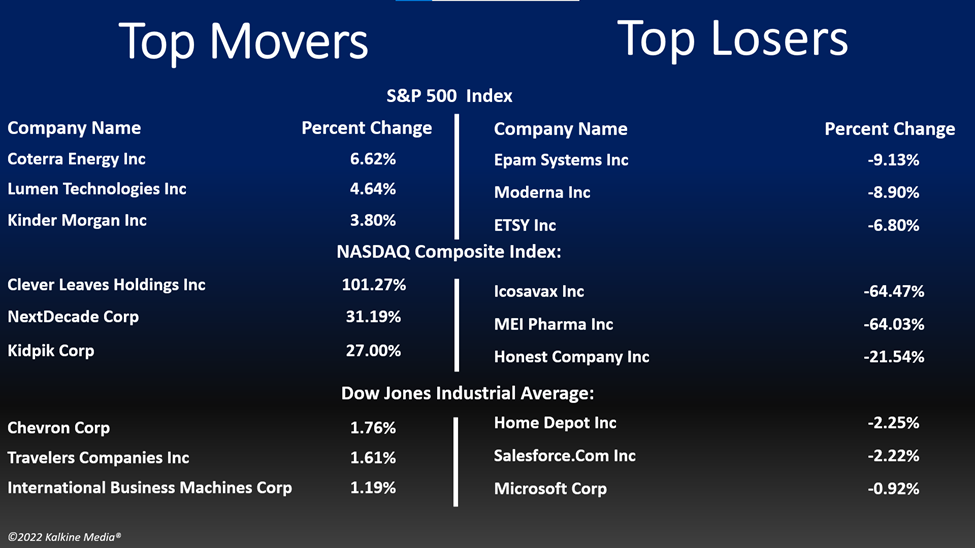 Also Read: Top blockchain stocks to explore: COIN, CME, RIOT, MARA & BITF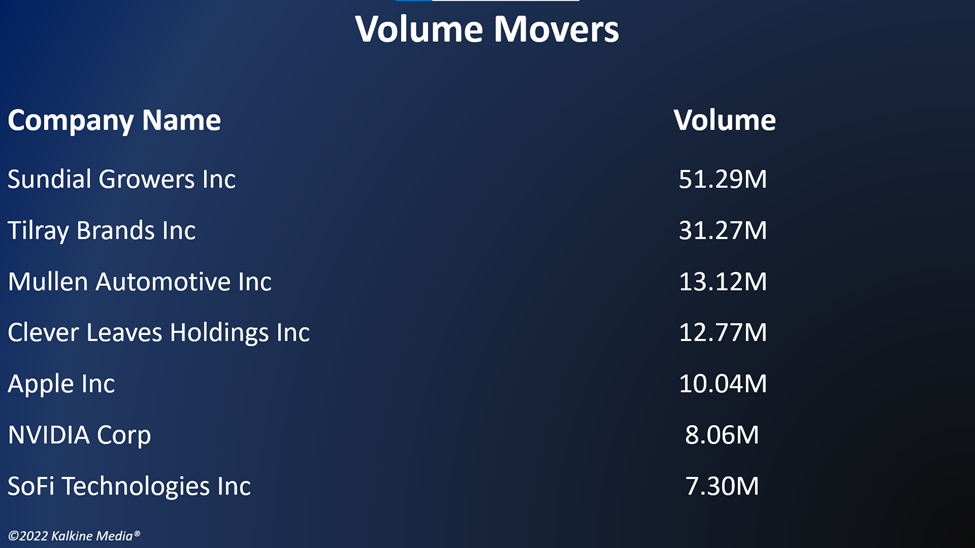 Also Read: What is Milo Inu (MILO) crypto and why is it rising?
Futures & Commodities
Gold futures were down 0.40% to US$1,954.40 per ounce. Silver decreased by 1.09% to US$25.637 per ounce, while copper fell 1.05% to US$4.6928.
Brent oil futures increased by 0.21% to US$119.28 per barrel and WTI crude was up 0.22% to US$112.59.
Also Read: Why is Cronos (CRO) crypto rising?
Bond Market
The 30-year Treasury bond yields were up 3.64% to 2.603, while the 10-year bond yields rose 6.51% to 2.493.
US Dollar Futures Index increased by 0.09% to US$98.615.