All three major US indexes closed higher on Monday in a complete volte-face after closing at their lowest levels of the year last Friday. Investors seemed to have gained some confidence after stocks showed an upward trend to start the week and the first trading day of the last quarter.
S&P 500 moved 2.59 per cent up to 3678.43, Nasdaq composite climbed 2.27 per cent to 10815.43, Dow Jones scaled 2.66 per cent to 29490.89, while the small-cap Russell 2000 rose 2.65 per cent to 1708.87.
Stocks suffered considerably for the past three quarters of the current fiscal following the Federal Reserve's resolve to continue with their tight monetary policies and interest rate hikes to clobber the fastest inflation in decades.
Shares of technology giant Apple Inc. (AAPL) closed 3.08 per cent higher on Monday at US$ 142.45 at 4 PM EDT. On the other hand, Microsoft Corporation (MSFT), another tech behemoth, closed higher by 3.37 per cent at US$ 240.74 bringing some cheers to investors reeling under unpredictable market conditions and fears of a looming recession.
All 11 sectors of the S&P 500 stayed in the positive territory on Monday with energy, basic materials, and technology being the top movers. While consumer non-cyclical, real estate, and consumer cyclical remained at the bottom.
In the energy sector, Exxon Mobil Corporation (XOM) gained 5.28 per cent, Chevron Corporation (CVX) rose 5.61 per cent, and Shell plc (SHEL) increased 5.16 per cent.
In the basic materials category, BHP Group Limited (BHP) was up 3.24 per cent, Linde plc (LIN) surged 2.31 per cent, and Rio Tinto Group (RIO) jumped 3.52 per cent.
In the real estate sector, American Tower Corporation (AMT) gained 1.15 per cent, Prologis, Inc. (PLD) soared 2.72 per cent, while Crown Castle Inc. was up 2.19 per cent.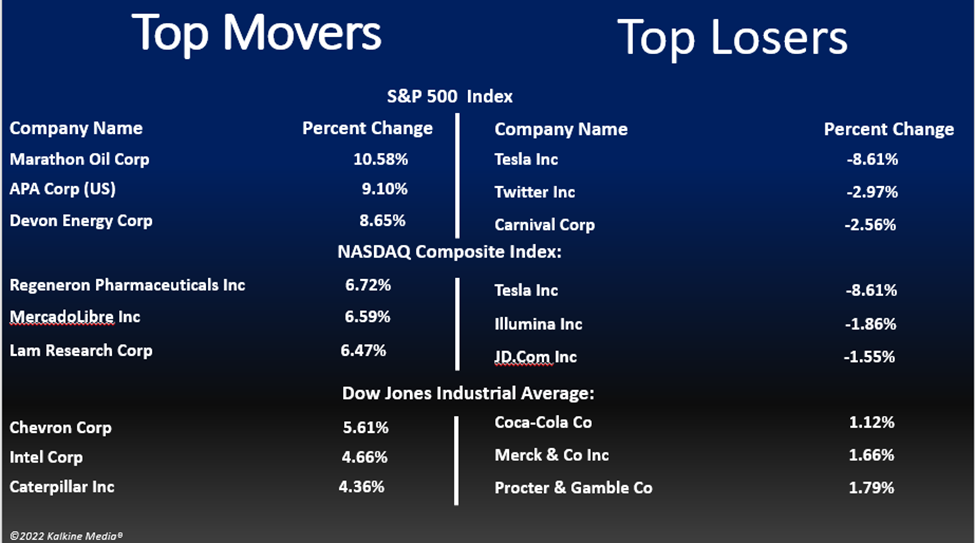 Futures and commodities
Gold futures saw a jump of 2.20 per cent to 1,708.70 per ounce. Silver futures soared 9.08 per cent to 20.767 per ounce, while copper futures gained 0.11 per cent to 3.4162 on Monday, October 3. Brent oil futures increased by 4.12 per cent to 88.65 per cent per barrel and WTI crude oil rose by 4.77 per cent to 83.28.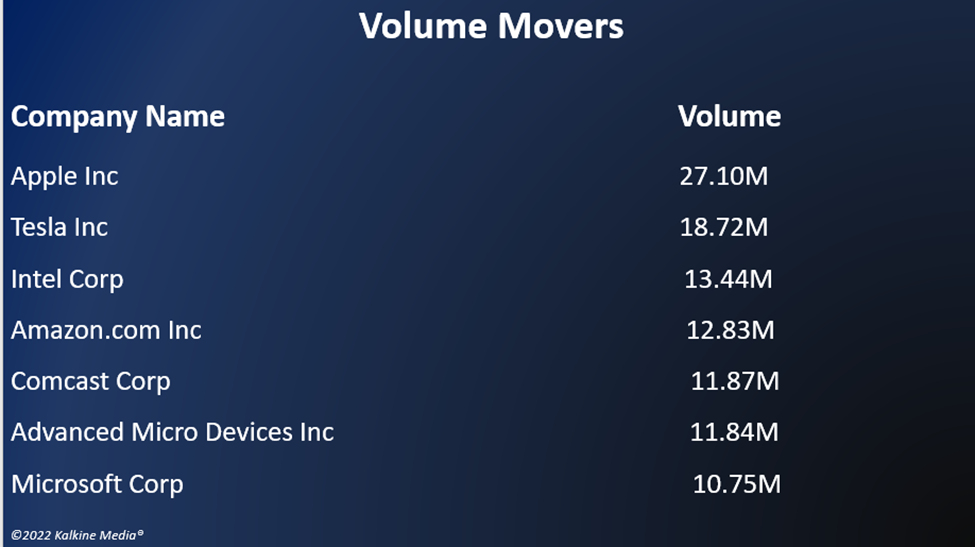 Bond Market
The 30-year Treasury bond yields fell by 2.10 per cent to 3.685, while the 10-year bond yields tumbled 4.19 per cent to 3.645.
The US dollar futures tanked 0.45 per cent to US$ 111.575.