Wall Street indices closed higher on Thursday, July 7, amid speculations that the Fed may turn dovish to avert a hard landing of the economy due to the aggressive interest rate hikes.
The S&P 500 rose 1.50% to 3,902.62. The Dow Jones was up 1.12% to 31,384.55. The NASDAQ Composite gained 2.28% to 11,621.35, and the small-cap Russell 2000 rose 2.43% to 1,769.60.
Stocks have been in recovery mode in July after a turbulent first half of 2022. All three major US indices saw their worst first six months of a year in decades amid soaring inflation and other adverse macroeconomic and geopolitical factors.
Fed's minutes from its June meeting released on Wednesday may have bolstered investors' confidence in the economy, hoping that the rate increases would lower inflation.
In June, the central bank raised the interest rates by 75 basis points following two hikes of 25 and 50 basis points in March and May, respectively. However, the pace of rate rises has led to concerns in some quarters that it may push the economy into recession. That would devastate the economy trying to limp back from the pandemic contraction.
Some Fed officials, though, admit that rate hikes had a "larger-than-anticipated" effect on economic growth but believe a rise of 50 or 75 basis points in interest rates would be appropriate at its next policy meeting to tame the disruptive inflation.
Meanwhile, new unemployment benefits claims surged to a six-month high. The Labor Department on Thursday said that new jobless benefits claims rose to 235,000 last week.
The investors will now eagerly wait for June's job data due to release on July 8.
The information technology, consumer discretionary, and energy sectors led gains in the S&P 500 index on Thursday. All the 11 segments of the index stayed in the positive territory.
Shares of GameStop Corp. (GME) gained 13.99% in intraday trading after the video game and consumer electronics retailer said that its board approved a 4-for-1 stock split.
Seagen Inc. (SGEN) added 2.10%, following news that Merck & Co., Inc. (MRK) is in advanced talks to acquire the biotechnology company in a deal that could value around US$40 billion. The MRK stock fell 0.25% in the intraday session.
Shares of Bed Bath & Beyond Inc. (BBBY) jumped 26.96% after its interim CEO Sue Gove unveiled the acquisition of 50,000 shares of the company's stock in a filing with the Securities and Exchange Commission (SEC).
In the technology sector, Apple Inc. (AAPL) increased by 2.38%, NVIDIA Corporation (NVDA) added 4.99%, and Broadcom Inc. (AVGO) surged 3.21%. ASML Holding N.V. (ASML) advanced 5.53%.
In consumer discretionary stocks, Amazon.com, Inc. (AMZN) gained 3.67%, Tesla, Inc. (TSLA) soared 5.48%, and The Home Depot, Inc. (HD) jumped 1.05%. Toyota Motor Corporation (TM) and Nike, Inc. (NKE) ticked up 2.68% and 3.64%, respectively.
In the energy sector, Exxon Mobil Corporation (XOM) rose 3.18%, Chevron Corporation (CVX) increased by 1.93%, and Shell plc (SHEL) jumped 2.09%. TotalEnergies SE (TTE) and ConocoPhillips (COP) added 2.63% and 3.61%, respectively.
In the crypto space, Bitcoin (BTC) and Ethereum (ETH) increased by 7.08% and 8.23%, respectively. The global crypto market cap rose 5.48% to US$961.64 billion at 3:57 pm ET on July 7.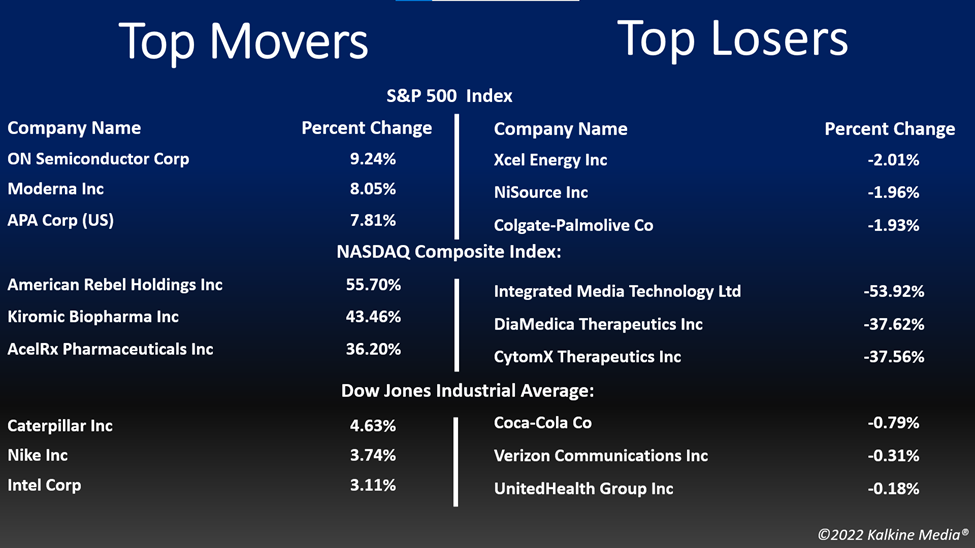 Futures & Commodities
Gold futures were up 0.16% to US$1,739.25 per ounce. Silver increased by 0.09% to US$19.177 per ounce, while copper rose 3.98% to US$3.5438.
Brent oil futures increased by 3.39% to US$104.10 per barrel and WTI crude was up 3.69% to US$102.17.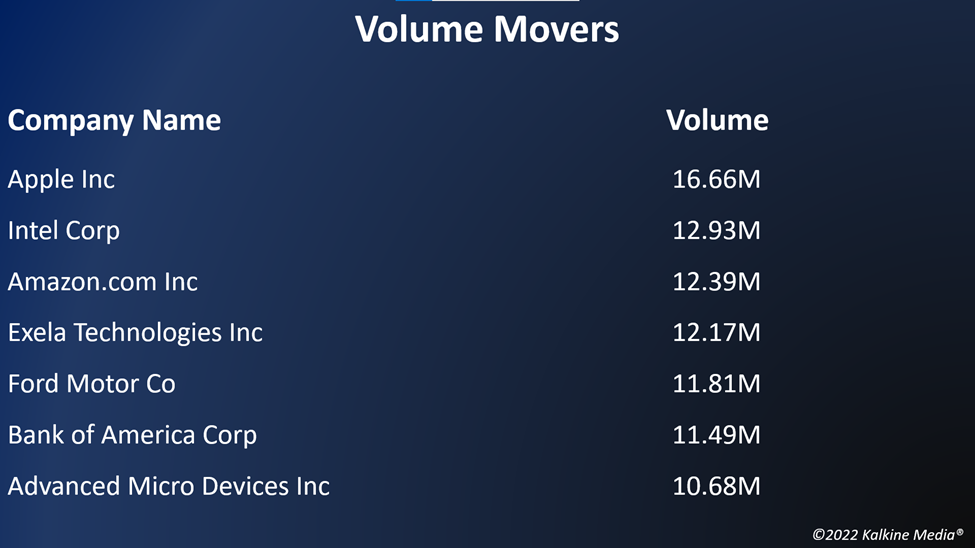 Bond Market
The 30-year Treasury bond yields were up 2.19% to 3.186, while the 10-year bond yields rose 3.06% to 3.000.
US Dollar Futures Index increased by 0.03% to US$106.927.