Benchmark US indices closed the week lower on Friday, July 16, as losses in cyclical stocks eclipsed the gains in growth stocks after the commerce department said retail sales rose marginally in June.
The S&P 500 was down 0.75% to 4,327.16. The Dow Jones declined 0.86% to 34,687.85. The NASDAQ Composite fell 0.80% to 14,427.24, and the small-cap Russell 2000 shed 1.24% to 2,163.24.
Retail sales rose by 0.6% in June, the Commerce Department said on Friday. Core retail sales increased by 1.1% in June. It also revised the May sales figures, which further fell from 1.3% to 1.7%.
The US economic activities moved at a frenzied pace as demand and the government stimuli encouraged growth. Sales of used cars and trucks soared due to the short supply of new vehicles stemmed by chip shortage. Despite declining auto sales, retail sales continued to recover in June.
However, investors took comfort from the positive labor market data released the previous day, which showed unemployment benefit claims fell by 26,000 to a 16-month low of 360,000 last week.
Global Market Roundup || US Stocks End Lower On Friday After Retail Sales Boost
Seven of the 11 critical segments of the S&P 500 remained in negative territory. Energy and basic materials stocks declined while the utility sector moved up the ladder.
Investors would keenly watch the following week's second-quarter earnings reports of technology companies after several major US banks announced their results this week.
IBM Corp, Verizon Communications, AT&T, Twitter, Intel, Netflix, and many other companies are expected to release their earnings reports in the coming week. Meanwhile, Intel Corp said it plans to acquire GlobalFoundaries for US$30 billion. Intel stock was down 0.39% in Friday's trading.
Pharmaceutical company Moderna Inc. will start trading on the S&P 500 from July 21. The Moderna (MRNA) stock surged 8.11% on the news. On the other hand, Chinese ride-hailing company DiDi Global Inc. stock fell 3.88% after police raided its premises as part of an ongoing cybersecurity probe.
In energy stocks, Exxon Mobil Corporation (XOM) fell 2.07%, Chevron Corporation (CVX) declined 1.90%, and PetroChina Company Limited (PTR) dropped 1.96%. BP plc (BP) and ConocoPhillips (COP) ticked down 2.19% and 1.87%, respectively. Enbridge Inc. (ENB) advanced 0.43%.
Also Read: US inflation climbs 5.4% in June, highest growth in 13 years
In basic material stocks, BHP Group (BHP) plummeted 1.98%, Newmont Corp (NEM) dropped 2.39%, and Freeport-McMoran Inc (FCX) fell 3.00%.
Utility stocks NextEra Energy Inc (NEE) increased by 1.31%, Duke Energy Corp (DUK) rose 1.06%, and The Southern Company (SO) gained 0.94% after robust Q2 earnings. Dominion Energy Inc. (D) and Exelon Corporation (NGG) advanced 1.35% and 0.92%, respectively.
In crypto stocks, Coinbase Global Inc. (COIN) rose 1.13%, Bitcoin (BTC) was up 2.52%, and Ethereum (ETH) gained 1.64%.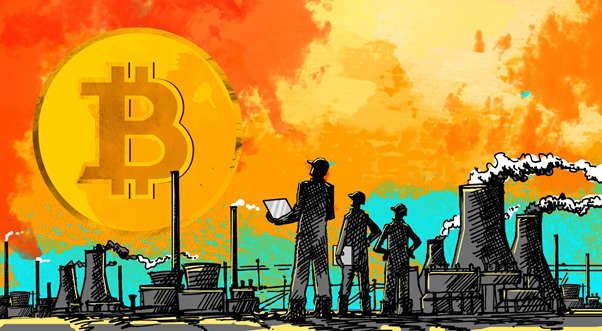 Copyright ©Kalkine Media 2021
Also Read: How do you find hyper-growth blue-chip stocks?
Top Gainers
Top performers on S&P 500 included Cintas Corp (4.62%), Teleflex Inc (3.75%), State Street Corp (2.89%), Clorox Co (2.62%). On NASDAQ, top performers were China SXT Pharmaceuticals Inc (41.33%), Red Cat Holdings Inc (41.15%), GX Acquisition Corp (27.18%), TD Holdings Inc (24.40%). On Dow Jones, Procter & Gamble Co (0.97%), Amgen Inc (0.54%), Travelers Companies Inc (0.52%), Salesforce.Com Inc (0.36%) were the leaders.
Top Losers
Top laggards on S&P 500 included Norwegian Cruise Line Holdings Ltd (-5.36%), Caesars Entertainment Inc (-4.84%), LyondellBasell Industries NV (-4.81%), Occidental Petroleum Corp (-4.74%). On NASDAQ, Bit Brother Ltd (-48.50%), FibroGen Inc (-42.23%), American Outdoor Brands Inc (-21.96%), Neptune Wellness Solutions Inc (-21.69%). On Dow Jones, Dow Inc (-3.07%), Chevron Corp (-2.65%), Walt Disney Co (-2.63%), Goldman Sachs Group Inc (-2.29%) were the laggards.
Volume Movers
Top volume movers were Apple Inc (18.08M), Bank of America Corp (14.70M), CSX Corp (8.87M), General Electric Co (8.50M), Wells Fargo & Co (8.15M), Ford Motor Co (7.87M), Microsoft Corp (7.78M), Intel Corp (7.75M), Pfizer Inc (7.54M), American Airlines Group Inc (7.46M), TD Holdings Inc (20.36M), Exela Technologies Inc (15.03M), China SXT Pharmaceuticals Inc (11.42M), Moderna Inc (7.31M), Aehr Test Systems (7.12M).
Also Read: Top SaaS stocks on Wall Street
Futures & Commodities
Gold futures were down 0.92% to US$1,812.20 per ounce. Silver decreased 2.69% to US$25.683 per ounce, while copper fell 0.37% to US$4.3070.
Brent oil decreased 0.42% to US$73.16 per barrel and WTI crude was down 0.31% to US$71.41.
Bond Market
The 30-year Treasury bond yields was up 0.45% to 1.928, while the 10-year bond yields increased 0.25% to 1.300.
US Dollar Futures Index increased 0.09% to US$92.713.