All major US stock markets closed higher on Wednesday, August 26, pulled up by gains in technology and financial sectors. The blue-chip S&P 500 and tech-heavy Nasdaq Composite closed at record highs for the third consecutive day, buoyed by a positive economic outlook.
The S&P 500 was up 0.22% to 4,496.19. The Dow Jones rose 0.11% to 35,405.50. The NASDAQ Composite gained 0.15% to 15,041.86, and the small-cap Russell 2000 was up 0.37% to 2,239.27.
Investors were eagerly waiting for the Fed meeting on Thursday at Jackson Hole, Wyoming, which is likely to take some key decisions on the economy. Economists expect the central bank to reveal plans for tapering monetary stimuli later this year. The session assumes significance for the market as the Fed may signal changes in interest rates.
On Wednesday' session, financial and energy stocks led the gains on S&P 500. The economy-linked industrial sector also saw significant traction, giving a boost to the index. Nine of the 11 sectors of the index stayed in the green. But healthcare stocks withdrew.
Dick's Sporting Goods Inc. (DKS) stock jumped 13.59% in intraday trading after reporting strong quarterly results. Its net sales surged 20.7% YoY to US$3.27 billion. In addition, the firm has raised its full-year earnings forecast to around US$11.00 to US$11.45 per share.
Fashion retailer Express Inc.'s net sales rose by 86% YoY to US$458 million. Its net income was US$10.6 million or US$0.15 per diluted share. However, the stock fell 10.81%.
Shares of Nordstrom Inc. (JWN) fell 17.30%. It reported Q2 revenue of US$3.66 billion on Wednesday. Its net income was US$80 million against a loss of US$255 million a year ago.
Top things to know before the ASX Opening Bell
In the financial sector, JPMorgan Chase & Co. (JPM) rose 2.05%, Bank of America Corporation (BAC) gained 1.52%, and Wells Fargo & Company (WFC) rose 1.91%. Ally Financial Inc. (ALLY) and Credit Suisse Group (CS) advanced 2.97% and 2.68%, respectively.
In healthcare stocks, Johnson & Johnson (JNJ) declined 0.56%, UnitedHealth Group Incorporated (UNH) decreased by 0.63%, and Pfizer Inc. (PFE) ticked down 1.88%. Amgen Inc. (AMGN) tumbled 1.07%, while BioNTech SE (BNTX) gained 1.90%.
In the technology sector, Nvidia Corporation (NVDA) rose 1.98%, Micron Technology Inc. (MU) gained 2.88%, and Advanced Micro Devices Inc. (AMD) surged 0.87%. In addition, Taiwan Semiconductor Manufacturing Company Limited (TSM) advanced 4.43%.
Also Read: Styling it right: Six fashion stocks that are hard to miss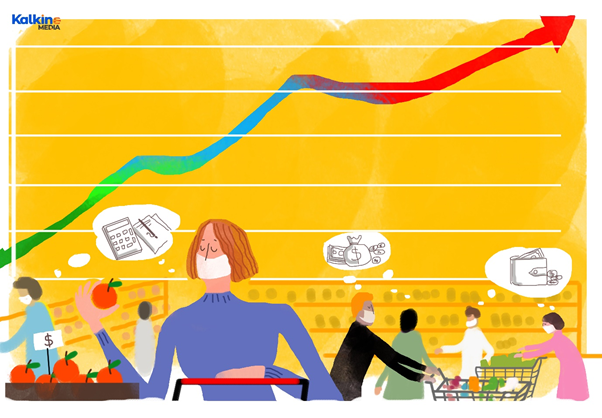 Copyright ©Kalkine Media 2021
Also Read: Seven hot blockchain ETFs to explore as crypto market heats up
Top Gainers
Top performers on S&P 500 included Penn National Gaming Inc (8.66%), Western Digital Corp (7.80%), Ulta Beauty Inc (4.29%), Caesars Entertainment Inc (4.09%). On NASDAQ, top performers were Regencell Bioscience Holdings Ltd (202.81%), Locust Walk Acquisition Corp (92.95%), Aditxt Inc (53.54%), Jiayin Group Inc (26.46%). On Dow Jones, American Express Co (3.09%), JPMorgan Chase & Co (2.06%), Travelers Companies Inc (1.21%), Goldman Sachs Group Inc (1.12%) were the leaders.
Top Losers
Top laggards on S&P 500 included Gap Inc (-5.31%), Nucor Corp (-2.67%), Campbell Soup Co (-2.17%), Take-Two Interactive Software Inc (-1.93%). On NASDAQ, Cassava Sciences Inc (-31.38%), 111 Inc (-18.08%), Rxsight Inc (-13.53%), Lexinfintech Holdings Ltd (-13.42%). On Dow Jones, Amgen Inc (-1.24%), UnitedHealth Group Inc (-0.87%), Apple Inc (-0.84%), Merck & Co Inc (-0.84%) were the laggards.
Volume Movers
Top volume movers were Maxim Integrated Products Inc (27.25M), Bank of America Corp (13.97M), Apple Inc (11.91M), Pfizer Inc (11.49M), Micron Technology Inc (9.19M), Ford Motor Co (7.89M), Analog Devices Inc (7.75M), Advanced Micro Devices Inc (7.15M), Aditxt Inc (14.61M), Naked Brand Group Ltd (11.00M), Sundial Growers Inc (7.25M).
Also Read: Five retail stocks to explore as customers flock to stores
Futures & Commodities
Gold futures were down 0.91% to US$1,792.05 per ounce. Silver decreased by 0.15% to US$23.858 per ounce, while copper rose 0.13% to US$4.2635.

Brent oil futures increased by 0.80% to US$70.97 per barrel and WTI crude was up 0.73% to US$68.03.
Bond Market

The 30-year Treasury bond yields was up 2.63% to 1.957, while the 10-year bond yields rose 4.58% to 1.349.
US Dollar Futures Index decreased by 0.07% to US$92.832.