Benchmark US markets closed higher on Tuesday, June 22, as the stock segments saw broad gains led by tech, real estate, and retail sectors.
The S&P 500 was up 0.51% to 4,246.44. The Dow Jones rose 0.20% to 33,945.58. The NASDAQ Composite gained 0.79% to 14,253.27, and the small-cap Russell 2000 was up 0.43% to 2,295.95.
Investors were buoyed by the solid performance of tech, retail, and real estate stocks. They were also keenly waiting to hear from Fed Chair Jerome Powell who was scheduled to speak before a House committee about the current situation on jobs and inflation after the bank's meet last week.
Nine of the 11 critical segments of the S&P 500 saw broad gains on Tuesday. Consumer discretionary, real estate, and tech sectors were the key movers while utility stocks trailed. The index's real estate segment is among the top stock performers this quarter.
Global Market Round Up || Here's Why British & US Equities Inched Higher
Microsoft (MSFT) stock surged to US$265.79 in intraday trade on Tuesday, briefly placing its market cap at a little over US$2 trillion, but it failed to cement the position after closing lower. MSFT ended the session at 1.05% higher than the previous close.
Apple Inc. closed with a US$2 trillion market cap after the stock rose 1.27% from the previous close to US$133.98. It had first crossed the US$2-trillion mark in August last year. NVIDIA Corp. (NVDA) and ASML Holdings (ASML) gained 2.18% and 0.86%, respectively. Adobe Inc. advanced 1.29%.
Also Read: AEI real estate stock: Why Alset Ehome-Tesla deal is a gamechanger?
Retail and real estate stocks also saw significant gains in Tuesday's session. Shares of online marketplace Etsy rose over 4% after they fell by almost 20% in the past three months. Etsy remains one of the top performers, with nearly 85% stock gain in the last 12 months. Another e-commerce company, Shopify, inc., saw a 2% increase in its stock price on Tuesday.
Meanwhile, according to industry data, US home prices jumped 23.6% to US$350,300 in May from a year earlier as available homes for sale declined. However, sales soared over 44% compared to the figure last May when the pandemic was at its peak, the National Association of Realtors said.
Biotech firms Moderna, Inc. (MRNA) and Novavax, Inc. (NXAX) surged 5.70% and 6.98%, respectively, at the close. Merck & Co., Inc. (MRK) declined 0.73%, and Thermo Fisher Scientific Inc. shed 1.59%. EV maker Tesla, Inc. (TSLA) gained 0.93%, Ford Motor Co (F) rose 1.12%, and electric equipment manufacturer Plug Power Inc. (PLUG) advanced 11.79%.
In the crypto world, Coinbase Global (COIN) shed 1.01%, Bitcoin rose marginally by 0.52%, and Ethereum declined 1.64%.
Also Read: Can Dogecoin touch $1 this year?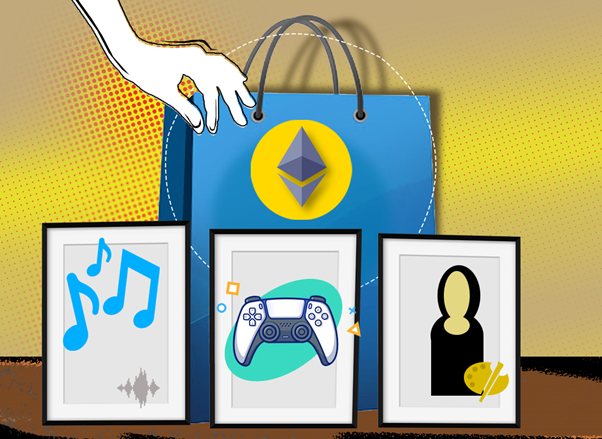 Copyright ©Kalkine Media 2021
Top Gainers
Top performers on S&P 500 included L Brands Inc (5.02%), ETSY Inc (4.21%), Cintas Corp (3.23%), Twitter Inc (2.94%). On NASDAQ, top performers were Alfi Inc (108.85%), County Bancorp Inc (47.29%), Idera Pharmaceuticals Inc (41.07%), SilverSun Technologies Inc (24.26%). On Dow Jones, Nike Inc (1.85%), Home Depot Inc (1.66%), Apple Inc (1.27%), Microsoft Corp (1.10%) were the leaders.
Top Losers
Top laggards on S&P 500 included Iron Mountain Inc (-3.53%), Evergy Inc (-2.87%), Kimco Realty Corp (-2.19%), Carnival Corp (-2.13%). On NASDAQ, Torchlight Energy Resources Inc (-29.44%), Portage Biotech Inc (-14.58%), Prometheus Biosciences Inc (-14.12%), Cassava Sciences Inc (-13.48%). On Dow Jones, Merck & Co Inc (-0.73%), Boeing Co (-0.61%), Salesforce.Com Inc (-0.56%), Walgreens Boots Alliance Inc (-0.31%) were the laggards.
Volume Movers

Top volume movers were Alfi Inc (33.04M), Torchlight Energy Resources Inc (29.79M), ContextLogic Inc (29.05M), Clover Health Investments Corp (18.17M), Plug Power Inc (11.67M), Atossa Therapeutics Inc (9.47M), Sundial Growers Inc (9.30M), Apple Inc (19.00M), Ford Motor Co (12.13M), Bank of America Corp (11.07M), AT&T Inc (9.55M), Freeport-McMoRan Inc (9.43M), General Electric Co (8.84M).


Also Read: Three healthcare penny stocks to explore

Futures & Commodities
Gold futures were down 0.23% to US$1,778.80 per ounce. Silver decreased 0.75% to US$25.830 per ounce, while copper rose 1.09% to US$4.2295.
Brent oil remained flat at US$75.02 per barrel and WTI crude slightly declined 0.04% to US$73.09.
Bond Market
The 30-year Treasury bond yields were down 0.73% to 2.091, while the 10-year bond yields decreased 1.24% to 1.467.
US Dollar Futures Index decreased 0.17% to US$91.727.