Highlights:

Amazon to take a 2% stake in US food delivery company Grubhub giving it a huge boost.
Grubhub is owned by Just EatTakeaway.com, Europe's largest meals company.
The agreement is expected to expand membership to Grubhub+, said Just Eat Takeaway in a statement.
Amazon (Nasdaq: AMZN) will take a 2% stake in Just Eattakeaway.com's limping US meal delivery company Grubhub, agreeing to offer food delivery to its Prime members for one year.
The deal comes as a respite for Just Eat Takeaway, which is Europe's biggest meals company. Stocks of Just Eat tumbled 70% this year, prompting investors to press for a sell-off of Grubhub or find a partner.
Just Eat Takeaway bought Grubhub in 2021 for US$5.8 billion in shares.
In a statement, Just Eat Takeaway mentioned that it is working on a partial or full sale of Grubhub, however, nothing concrete has materialized so far.
Analysts quoted by Reuters have said that the deal would draw new customers and bolster Grubhub's position in the US.
Amazon, meanwhile, has a similar partnership in Britain with Deliveroo, a competitor for Just Eat Takeaway.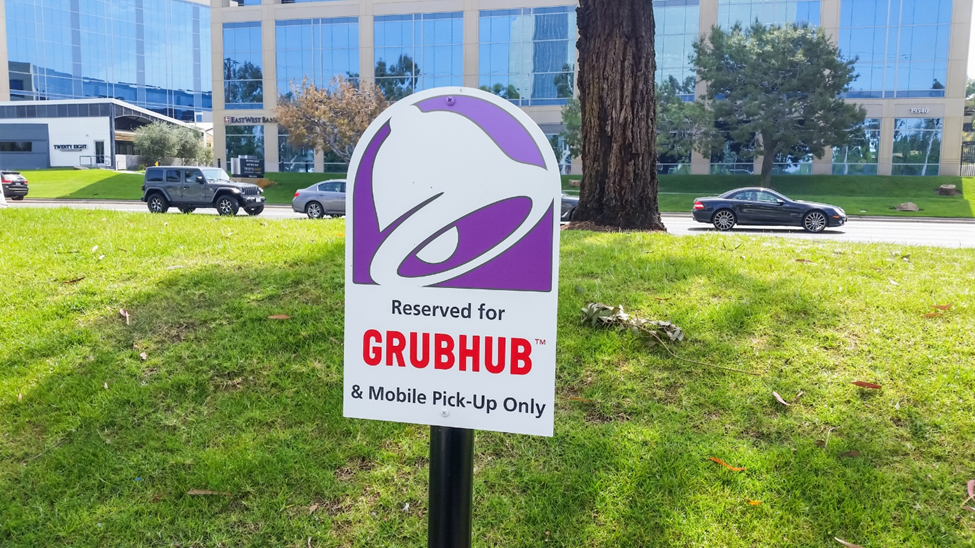 © David68967 | Megapixl.com
Deal to boost Grubhub traffic
Analysts feel that this deal would heighten the chances of Grubhub's potential selling. Grubhub forms a smaller part of Just Eat Takeaway, representing close to 20% of estimated 2023 revenues. The news sent Just Eat shares up by 17% in Amsterdam trading.
Amazon announced the proposed deal as part of its July "Prime Day" promotion on Wednesday. In the 4,000 cities where Grubhub operates, Amazon customers will receive free delivery on orders above US$12.
This agreement is also touted to bring in huge traffic to Grubhub, which, the latter lost to Doordash (NYSE: DASH) and Uber Eats (NYSE: UBER) as the pandemic restrictions began to ease.
Bottom line:
As per the agreement, Amazon will receive warrants amounting to 2% of Grubhub's shares, plus an extra 13% of shares on conditions of bringing Grubhub a huge customer pool. At the end of 2021, Grubhub's assets were worth US$6.67 billion.