Source:patpitchaya, Shutterstock
Summary

February 2021 has witnessed a rush in IPO, with the week ended 12 February seeing 17 IPOs and 26 SPACs.
Bumble Inc. completed an IPO on 16 February by issuing 57,500,000 shares of its Class A common stock at US$43.
Signify Health was listed on NYSE on 11 February. The Company raised US$564 million by issuing 23.5 million shares.
Viant Technology made its debut on NASDAQ and raised US$250 million by issuing 10 million shares.
The IPO rush in February 2021 continued with 17 IPOs and 26 special purpose acquisition companies (SPACs) in the US market for the week ended 12 February.
NASDAQ is home to over 3200 companies, with hundreds of companies hitting the exchange every year to raise funds that would support their future growth. Through a public offering, companies can generate considerable awareness of their services and products and gain brand recognition.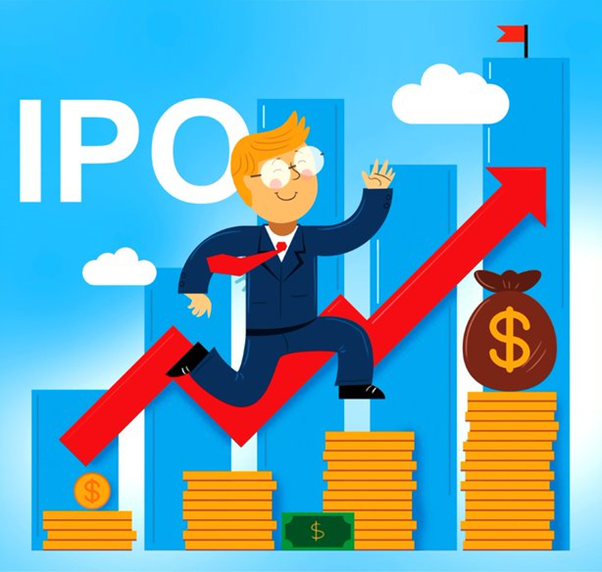 Source: Copyright © 2020 Kalkine Media Pty Ltd.
In this article, we would look at a few companies that got listed during February 2021.
Bumble Inc. (NASDAQ:BMBL)
Bumble Inc. is the parent company of two leading dating applications in the world, Badoo and Bumble. Through the Bumble platform, people can connect and develop fair & healthy relationships. The two apps have millions of users across the globe.
Bumble's IPO:
On 16 February 2021, Bumble Inc (NASDAQ:BMBL) closed its IPO of 57.5 million shares of the Class A common stock at US$43 for each share. It includes the underwriters' full exercise of their option to buy up to a further 7.5 million shares of Class A common stock.
The net proceeds from the offering would be used to pay back a part of its senior secured term loan facilities and common corporate reasons and bear the IPO expenditures.
The Company would also use the proceeds (after netting the underwriting discounts) from the issue of 48.5 million shares to acquire or redeem a comparable aggregate number of remaining equity interests from some entities associated with Blackstone.
Goldman Sachs & Co. LLC and Citigroup acted as the lead book-running managers. They were also the representatives of underwriters for IPO.
Signify Health, Inc. (NYSE:SGFY)
Founded in 2017, Signify Health, Inc. was formed through the CenseoHealth - Advance Health merger. The Company provides at-home healthcare services with its clients including governments, physician groups, employers, and healthcare plans.
The Company provides services to 47 Medicare Advantage Health Plans that offer various benefits to senior citizens.
Signify's IPO:
On 11 February 2021, Signify Health, Inc debuted on NYSE with its share price jumping over 33%. The market cap of the Company reached US$7.12 billion.
Through the IPO, the Company raised US$564 million by issuing 23.5 million shares. Goldman Sachs, J.P. Morgan, Barclays, and Deutsche Bank Securities were the underwriters.
Source: © Otnaydur | Megapixl.com
Use of the proceeds:
The proceeds raised via the public offering would be used to:
Pay fees and expenses of ~US$13.5 million related to the IPO offering and the Reorganization Transactions.
Support in general corporate purposes. It comprises working capital and potential strategic acquisitions of, or investments in, other businesses or technologies that would supplement the existing business and expansion plans.
Viant Technology Inc. (NASDAQ:DSP)
A prominent people-based advertising software firm, Viant Technologies allows marketers along with their advertising agencies to strategize, purchase and gauge their advertising across multiple channels.
Adelphic®, the Company's self-service demand side platform (DSP) for omnichannel advertising, offers the capability to implement programmatic advertising campaigns through desktops, connected TV, mobiles, linear TV, digital billboards, and streaming audio.
Viant's IPO
On 10 February 2021, Viant Technology Inc. was listed on NASDAQ, with its shares surging by 76%. The Company's market cap reached US$2.53 billion on its first day as a listed company.
The Company's shares opened above its issue price of US$25 at US$44. DSP issued 10 million shares in the IPO, raising US$250 million.
BofA Securities and UBS Investment Bank were the book-running managers for the public offering process.
Use of the Proceeds:
The proceeds raised through IPO would be used to acquire newly issued Viant Technology LLC units.
It would also support the Company to pay the expenditures related to IPO and the Reorganization, and for working capital requirements and added general corporate reasons. It includes the potential future acquisition of, or investment in, technologies or businesses that add to the Company.
Stock Information