Highlights:
Animal welfare organisation CWF has urged supermarkets to stop selling 'premium' ham produced in the EU.
The firm cited a footage showing the challenging conditions that the sows have to face.
UK supermarkets have been urged to stop selling 'premium' ham, including Parma and Bayonne, produced in 'sow stalls' on EU farms. The appeal came from Compassion in World Farming (CWF), a UK-based animal welfare organisation, after an undercover investigation revealed the sows' conditions. The body said that the sows of these farms were kept in extreme confinement and forced to spend several weeks in cages. These cages, as per CWF, were so small that the sows were practically deprived of all movement besides standing up and lying down.
Citing new footage, it said an estimated 85% of sows in the EU endure this confinement. The footage has been taken from 16 farms across France, Italy, Poland, and Italy and exposes the tormenting that the sows go through, the organisation added.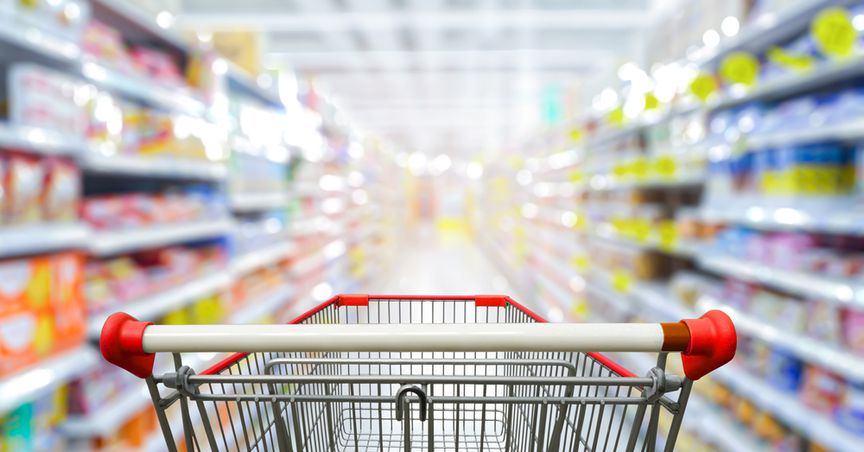 Image source: non c, Shutterstock.com
CWF's investigators further alleged that the sows are unable to nurture their young and are forced to lie in their own urine and excrement. Those who pay a premium for products like Parma and Bayonne hams are likely to be shocked by this discovery, the body added.
In the wake of this information, let us look at some FTSE-listed supermarket stocks.
Tesco Plc (LON: TSCO)
The UK's largest supermarket chain has an animal welfare policy stating that sows must not be kept in stalls. The FTSE 100-listed company has a market cap of £19,300.92 million and has provided a return of 8.93% to the shareholders over the past 12 months. On a year-to-date basis, the stock has provided a negative return of -10.83% to shareholders. The earnings per share (EPS) stands at 0.19. Shares of Tesco were trading at GBX 258.50, up by 0.55%, as of 08:40 am GMT+1 on 8 July 2022.
J Sainsbury Plc (LON: SBRY)
Trading as Sainsbury's, the company operates over 600 supermarkets and more than 800 convenience stores. As per a report by The Guardian, it doesn't sell Bayonne ham. The publication quoted a company spokesperson saying that all its suppliers must meet strict welfare standards and comply with EU regulations. Shares of the FTSE 100 constituent were trading 0.51% higher at GBX 215.00 as of 8:54 am GMT+1 on 8 July 2022. Over the past 12 months, the stock value has depreciated by nearly 25%.
Marks and Spencer (LON: MKS)
Marks and Spencer is another popular retailer in the UK, with over 1,500 physical stores and more than 100 online stores across the globe. The company's manual for farm animal health states that the use of production systems and confinement systems such as caged systems for laying hens and poultry and sow stalls for pigs needs to be banned. Shares of the company were 1.62% lower at GBX 136.45 as of 10:28 am GMT+1 of 8 July 2022.
Note: The above content constitutes a very preliminary observation or view based on market trends and is of limited scope without any in-depth fundamental valuation or technical analysis. Any interest in stocks or sectors should be thoroughly evaluated taking into consideration the associated risks.