Source: Shutterstock
Summary

LVMH Moët Hennessy Louis Vuitton SE (LON:0HAU) has bought 50 per cent stake in Jay-Z-owned Armand de Brignac.
Armand de Brignac is expected to benefit from LVMH's distribution network.
Luxury goods maker LVMH Moët Hennessy Louis Vuitton SE (LON:0HAU) has bought 50 percent stake in champagne brand Armand de Brignac, owned by Jay-Z. LVMH's partnership with Jay-Z's brand is expected to give it diversity at the backdrop of widespread criticism of the luxury sector. LVMH owns Dom Pérignon champagne and French fine winery Moët & Chandon.
The stake was sold at an undisclosed sum. Jay-Z said Moët Hennessy complemented Armand de Brignac naturally and the partnership would take Armand de Brignac to greater heights in terms of taste and distribution.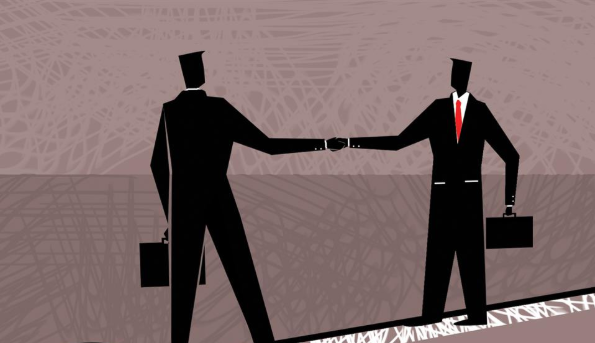 Copyright © 2020 Kalkine Media Pty Ltd.
He said that brand must outlast its makers and that he did not believe in cutting corners as the brand had been created with passion and integrity.
The partnership comes at the backdrop of the Covid-19 pandemic making 2020 a difficult year for business. Champagne sales were affected due to curbs on enclosed dining spaces and cancelled celebrations. According to estimates from a champagne trade association, CIVC, champagne shipments dropped 18 percent in 2020 compared to 2019 levels. For LVMH, sales from wines and spirits dropped 15% to €4.8 billion in 2020. Sales volumes from champagne fell 19 percent in 2020.
Also read: LVMH's Acquisition of Tiffany Gets French Government's Veto
In 2006, Jay-Z had bought a 50 percent stake in Armand de Brignac and purchased the other half in 2014. This new partnership would help Armand de Brignac to grow by making use of LVMH's huge resources and global distribution networks.
Diversity and Jay-Z
In 2019, Armand de Brignac, also known as Ace of Spades, sold over half a million bottles. Jay-Z featured the Ace of Spades bottle in one of his music videos in 2006. The beverage was also used five years later at Kim Kardashian's wedding.
CEO of Moet Hennessy, Philippe Schaus, said that LVMH for years tracked the success and growth story of Armand de Brignac and admired the brand for challenging the rules of the trade and in doing that, it was able to better gauge contemporary luxury.
Further, Schaus said that LVMH would help in increasing volumes for Armand de Brignac as Moët Hennessy has 1,600 hectares of vineyards available for champagne making.
LVMH has partnered with racially diverse celebrities for their brands. LVMH had partnered with Rihanna on Fenty House Fashion, which was discontinued recently. They have recently announced Naomi Osaka as their brand ambassador after the tennis star was hailed for her support to Black Lives Matter.
LVMH's association with Jay-Z too would help the brand to build on the cause of diversity. LVMH's association with Jay-Z too would help the brand to build on the cause of diversity. Jay-Z, who long championed Cristal, began boycotting the brand in 2006 after the head of that company Frederic Rouzaud trivialised the popularity of Cristal among the hip-hop community. And from then on, Jay-Z began to feature Armand de Brignac. Schaus also said that Jay-Z's association with champagne led to a disruption in the category and took it to a new clientele.
LVMH has estimated that demand for champagne and cognac would recover faster in the US and this partnership would help in capitalising on the sentiments. Another champagne brand in their basket would help in gaining momentum as soon as trade normalised, they said.