Highlights:
Amid high inflation, grocery bills are expected to rise by over £10 a week.
Shop prices have climbed by 11.6%, the highest in 14 years.
Record inflation levels have pushed up the prices for almost everything, including essentials like electricity, fuel, and groceries. Millions of Britons are hit with the high prices, and the situation is likely to be further aggravated as the supermarket bills in the country are set to rise by over £10 a week or £533 annually, as per the latest data.
In the four weeks to 7 August, weekly shop prices jumped 11.6% in comparison to last year, figures from data analytics firm Kantar revealed. The growth was recorded at 9.9% in the previous month. This makes it the highest rise since the company began the records in 2008.
The prices of staples like milk, butter, and poultry saw the fastest rise, the market research firm said.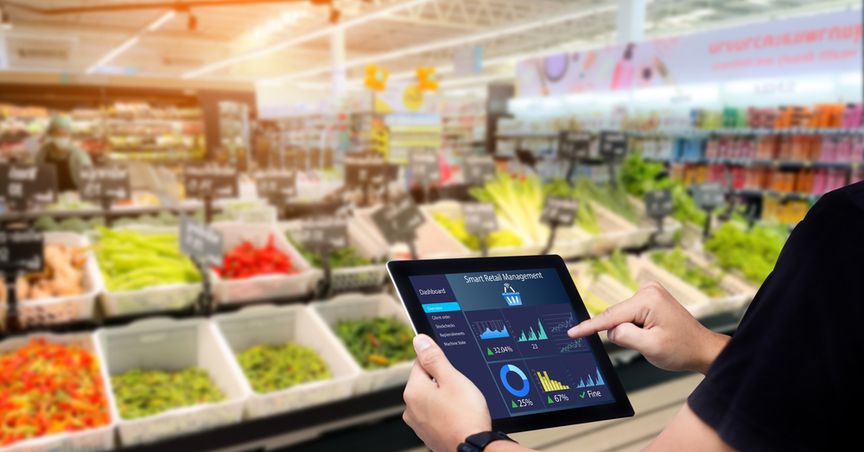 Image source: panuwat phimpha, Shutterstock.com
Amid the rising prices, investors can consider the below stocks selected by Kalkine Media®.
Tesco Plc (LON: TSCO)
Tesco is the UK's largest supermarket chain, owning around 27% of the total market share. TSCO boasts of a market cap of £19,937.20 million and its 52-week return currently stands at 9.90%, while the YTD return is in the negative territory at -7.90%. It has a Relative Strength Index (RSI) of 28.12, indicating the stock is in an oversold position. As of 11:02 am GMT+1 on 16 August, the stock was trading 0.30% higher at GBX 267.00.
J Sainsbury PLC (LON: SBRY)
Supermarket chain Sainsbury as of Tuesday holds a market cap of £5,187.56 million. The stock has nosedived over 26% over the past 12 months, while the earnings per share stood at 0.30. With an RSI value of 45.93, the stock was trading at GBX 221.80, up 0.23% as of 11:06 am GMT+1 on Tuesday.
Ocado Group Plc (LON: OCDO)
The British firm provides grocery fulfilment technology to retailers across the globe. The stock has fallen more than 46% over the past 12 months, and its EPS also stands in the negative territory at -0.18. With a market cap of £7,793.23 million, the stock is listed on the FTSE 100 index. It has an RSI value of 59.40 and traded at GBX 947.20, 0.25% higher as of 11:12 am GMT+1 on Tuesday.
Note: The above content constitutes a very preliminary observation or view based on market trends and is of limited scope without any in-depth fundamental valuation or technical analysis. Any interest in stocks or sectors should be thoroughly evaluated taking into consideration the associated risks.