Summary

London stock exchange has nearly 3000 companies listed on primary exchange and FTSE AIM together.
It has the largest blue-chip companies globally listed on its platform, making it one of the most diversified platforms for investors.
London is an important financial hub for investors across the world. London stock exchange (LSE) has nearly 3000 companies listed either on the primary exchange or FTSE AIM (Alternative Investment Market) from over 60 countries. LSE is the third-largest exchange in the world by market cap.
UK exchange has some of the largest blue-chip companies globally listed on its platform, making it one of the most diversified platforms for investors who can invest in stocks for capital growth and higher returns.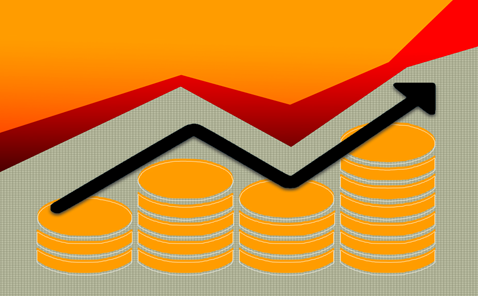 Copyright © 2021 Kalkine Media
Here is a list of some companies listed on the London Stock Exchange that possess strong fundamentals:
Tesco Plc (LON: TSCO):
Sector: Food Retail chain
Tesco Plc, along with its subsidiary, operates in retailing of groceries and household goods, banking and insurance services, telecom and software services. Tesco Plc operates across 14 countries and is the ninth-largest company by revenue in the world. The company operates around 6700 stores in the UK and Ireland with a 28.4% market share, almost twice the market share of its nearest competitor, and they combined contributes 78% of sales and 63% of operating profits.
The company operates through different channels like convenience and hypermarket stores, wholesale markets, online websites and petrol stations. The company's key revenue segments are retail and online sales, financial income (bank and insurance business), commission on affiliates sales and advertising.
In FY 20, the company had £57887 million in revenue and a pretax profit of £825 million. Also, the company paid an annual dividend of 9.15p per share and was having a 4.4% of dividend yield.
Tesco's main competitors are Sainsbury's, ASDA, and Morrisons together; they are called Big Four in the UK retail segment. Tesco also faces competitions from German retail supergiants like Aldi and Lidl.
BP Plc (LON: BP.):
Sector: Integrated Oil and Gas
BP Plc is engaged in the energy business and has operations in nearly 80 countries. It produces 3.7 million barrels of oil equivalent per day and has total proven reserves of 18 billion barrels of oil equivalent.
In 2020, the company reported £129575 million in revenue with annual dividends of 20.07p per share and a dividend yield of 4.6%.
Currently, the company is in the transition phase from an oil and gas company to an integrated energy company that aims to achieve a reduction in carbon emission and position itself for future opportunities in the energy market, which includes renewable and non-renewable energy.
Astrazeneca Plc (LON: AZN):
Sector: Pharmaceuticals and Biotechnology
The company focuses on the research on new drugs, manufacturing and commercial sale of branded drugs to treat diseases like cardiovascular, respiratory & immunology, renal & metabolism and oncology. The company's major part of the revenue comes from the international market, with the US market alone contributing one-third of total revenue.
In 2020, the company's total revenue was up by 10% to £19112 million with a pretax profit of £2811 million. Its top-selling medicines were Tagrisso, Symbicort and Farxiga, which were the major contributor to the revenue.
AstraZeneca paid an annual dividend of 216p per share in the year 2020 and has a dividend yield of 2.5%. The company intends to maintain or grow dividends each year.
The main competitors of the company are Daiichi Sankyo, Sanofi, Novartis and the GSK.
AZN is a leading player in the pharma industry with many patented drugs that provide a sustainable revenue source for the company. Also, it spends a substantial amount on research and development of new drugs, which helps the company maintain market leadership and well-positioned for future growth.