Summary

Cryptocurrency exchange Binance could go public, as per CEO Changpeng Zhao.
Zhao said that the exchange was working on setting up structures that would make an IPO easier.
Amidst the global crackdown on cryptocurrency trade, cryptocurrency exchange Binance is planning to go public. At an event organised by the venture arm of Siam Commercial Bank of Thailand, Changpeng Zhao, CEO of Binance, has reportedly shed light on the exchange's IPO plans.
The IPO route has not been finalised yet, and there are no immediate plans for listing, but Zhao said that could change. This was a substantive change in position from earlier this year when he said that instead of a traditional IPO, Binance would focus on expanding the scope of its utility token BNB.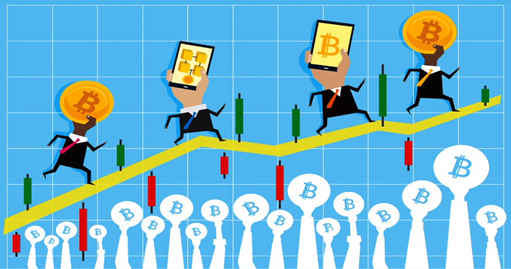 Copyright © 2021 Kalkine Media
What did Zhao say?
Zhao was speaking at an event titled Redefine Tomorrow organised by SCB 10X. He said that the company would require structural changes for regulatory compliance, which would include an office, a legal entity, or headquarters.
Zhao said that the exchange was working on setting up those structures, and going for an IPO would become easier once those are in place. He said that though an IPO was not out of the question, currently, those plans were still in the early stages.
One of the biggest cryptocurrency exchanges, Binance has been in the eye of the storm recently. It had to deal with several regulatory issues across countries, including Japan, Thailand, Italy, Germany, the US and the UK.
Italian regulator Consob issued a statement prohibiting Binance from providing investment options and services in Italy even through its main website. The company's main website had information on tokenised versions of stocks and derivatives in Italy.
New leader
In a letter that Zhao had posted in July on the company's website, he said that the exchange grew rapidly, and it has not been able to do everything right every time. He highlighted the fact that the company was now focussing on hiring people from a compliance background, including those who have been regulators previously, to make the exchange's communication with regulators better.
He said that as the digital currency space is comparatively heavily regulated and to keep up with compliances, the exchange has to transition to financial services firm from a technology startup. He said that cryptocurrency is now considered a financial asset, and it was necessary that the company treated it as such and ran its operations likewise.
Zhao also said that to iron out the compliance issues that the exchange is battling, Binance is also looking for a new CEO. He said that the new leader should have a sound regulatory background. He had earlier also indicated his plans to step down as the CEO of the company in the coming two to five years and devote time and energy to build Binance Smart Chain and BNB ecosystems.