Highlights

The TSX benchmark index edged lower on Friday, July 22

The utilities index, however, grew by 0.74 per cent the same day

FTS stocks swelled by about nine per cent in the past nine months
Fortis (TSX: FTS) and Algonquin Power (TSX: AQN) are among the top Canadian utility players (by market capitalization) that investors could explore if looking for low-risk stocks.
The TSX benchmark index dipped by 79.93 points to 18,982.92 on Friday, July 25, marking an end to a straight five-session rally. This weakness came as the Q2 2022 results of Twitter (NYSE: TWTR, TWTR: US) and Snap (NYSE: SNAP, SNAP: US) seemingly affected investors' sentiments.
This could have led some Canadian investors to look for relatively safer stocks like utility scrips, as the utilities index grew by 0.74 per cent on July 22.
Let's check out two TSX utility stocks that investors could focus on amid the ongoing market fluctuations.
Fortis Inc (TSX: FTS)
Utility giant Fortis claims to serve around 3.4 million customers in 17 jurisdictions through its electric and gas transmission infrastructure. According to its official site, the C$ 28.67-billion market cap company had 10 utility operations spread across Canada, the Caribbean and the US.
The Canadian energy delivery company offers its shareholders a dividend (presently C$ 0.535) every quarter. The large-cap utility service company posted a net income of C$ 350 million in the quarter that ended on March 31, 2022, relatively less than C$ 355 million a year ago.
The FTS stock swelled by about nine per cent in the past nine months. According to Refinitiv data, Fortis stocks held a Relative Strength Index (RSI) value of 47.3 on July 22. The RSI value ranging from 30 to 70 reflects a moderate market condition.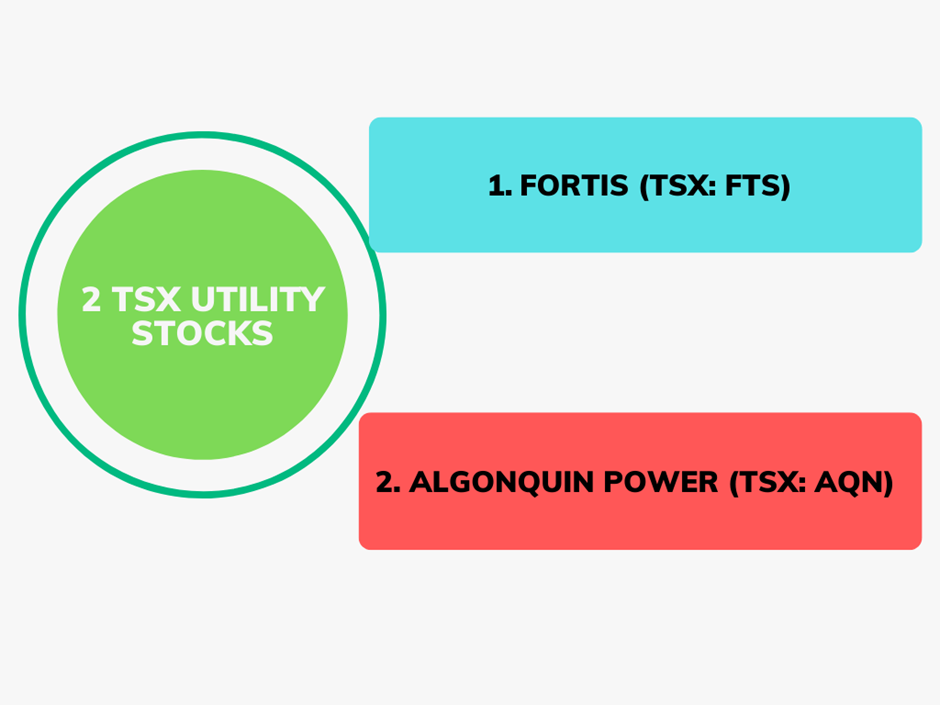 ©Kalkine Media®; @rizelleannegalvez via Canva.com
Algonquin Power & Utilities Corp (TSX: AQN)
Algonquin is an independent power company with diversified utility operations in the US and Canada. The utility provider saw its revenue rise by 16 per cent year-over-year (YoY) to US$ 735.7 million in Q1 FY2022. The power producer noted a significant surge of 555 per cent to US$ 91 million in net income attributable to shareholders in the latest quarter.
AQN stock sank by approximately 10 per cent in 12 months while, on a year-to-date (YTD) basis, lost over five per cent in value. As per Refinitiv findings, AQN stocks held an RSI value of 43.91 on July 22.
Bottomline
Investors focusing on safe play could consider Fortis and Algonquin in the hopes of stable returns in future years. Besides widening exposure to defensive sectors like utility, these TSX stocks could also be a source of dividend income over the years.
Please note, the above content constitutes a very preliminary observation based on the industry, and is of limited scope without any in-depth fundamental valuation or technical analysis. Any interest in stocks or sectors should be thoroughly evaluated taking into consideration the associated risks.