Summary

Canada's oil and gas industry reportedly contributed C$ 105 billion to Canada's GDP in 2020.
A leading Canadian energy firm's stock expanded by 96 per cent this year.
Another top oil and gas enterprise noted a stock price growth of around 97 per cent in the past nine months.
The oil and gas industry is one of the most important ones in Canada as it is the fourth largest producer of oil and the sixth largest natural gas producer in the world. According to the Canadian Association of Petroleum Producers (CAPP), it contributed about C$ 105 billion to the country's gross domestic product (GDP) in 2020 and provided more than 500,000 jobs in 2019.
The oil and gas industry is familiar with economic downturns. However, when the first wave of the COVID-19 pandemic hit in March last year, it quickly registered one of its worst periods amid stalled operations and price fall. Oil prices had declined to negative levels and the survival of many energy companies was at risk.
As the economy slowly recovers from injuries caused by the pandemic, the next few years could bring about significant changes for oil and gas companies. According to the Bank of America and former US Energy Secretary Dan Brouillette, oil prices have the potential to cross the mark of US$ 100 per barrel by next year.
On that note let's explore some oil and gas stocks listed on the Toronto Stock Exchange.
1. Suncor Energy Inc. (TSX:SU)
Suncor Energy is one of the top oil and gas companies in Canada in terms of market capitalization (which was C$ 34.6 billion at the time of writing this).
On May 26 this year, Suncor had announced that by 2025 it plans to increase its annual free fund flows to C$ 2 billion and focus on returning significant value to shareholders by increasing dividends and giving options of share buybacks.
SU stock closed at a value of C$ 25.62 apiece on July 27, where it was 18 per cent lower than its 52-week high of C$ 31.38 per share (noted on June 15, 2021).
Suncor share climbed by 20 per cent year-to-date (YTD). It could rise further as companies are expected to restore normal operations in the second half of 2021.
Suncor claims to be committed to its goals of reducing the emission of greenhouse gases (GHG) and increasing shareholder returns.
2. Tourmaline Oil Corp. (TSX:TOU)

Tourmaline is on an expansion spree. The Calgary-based company believes that it can soon become the largest producer of natural gas in Canada.
In the first half of this year, it announced the completion of the acquisition of Black Swan Energy Limited. The oil and gas company expects to increase the production from Black Swan assets to 60,000 barrels of oil equivalent per day (boe/d) by Q2 2022.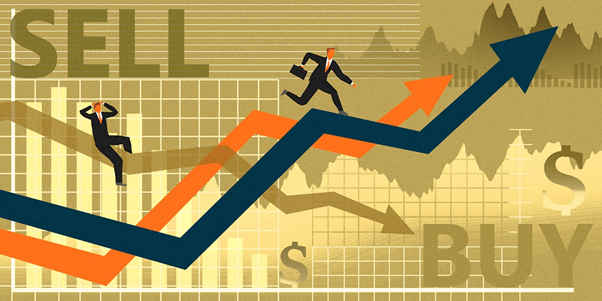 Copyright © 2021 Kalkine Media
In Q1 2021, Tourmaline had achieved a record cash flow of C$ 629.3 million. Its net earnings in this quarter were C$ 247.8 million, as compared to a net loss of C$ 35.8 million in Q1 2020.
TOU stock soared by 162 per cent in the last 12 months. It expanded by 96 per cent YTD to outperform the S&P/TSX Oil & Gas Exploration & Production Index, which noted a growth of about 39 per cent in the same period.
3. Imperial Oil Limited (TSX:IMO)

With a holding 5.2 billion boe of proved and probable crude oil and natural gas reserves, Imperial Oil is said to be one of the biggest integrated oil enterprises in the country.
After the company's performance tumbled during the first quarter of 2020, Imperial Oil recovered significantly this year and recorded a net income of C$ 392 million in Q1 2021.
As against a net loss of C$ 0.25 per share in Q1 2020, Imperial Oil posted a net income of C$ 0.53 per share in Q1 2021.
IMO stock was priced at C$ 33.6 apiece at market close on July 27. At this price, it posted returns of about five per cent for the last three months and that of around 97 per cent for the past nine months.
4. Cenovus Energy Inc. (TSX:CVE)

At the end of the trading session on July 27, Cenovus Energy shares were valued at C$ 10.09 apiece. At this price, CVE stock recorded a surge of about two per cent for the week ending July 27, outperforming the TSX 300 Composite Index's growth of about one per cent.
Cenovus claims to be committed to environmental, social and corporate governance. As Canada is looking to reduce its carbon emission, the oil and gas company joined an alliance in June this year to achieve net-zero GHG emissions.
Cenovus Energy has announced that it plans to buy solar-powered electricity and emission offsets to achieve two of its ESG goals on addressing climate change issues and reducing GHG emissions.