Investing in gold ETFs could be an attractive option if you are looking to diversify the investment portfolio. We are saying this because gold's safe asset status may help during times of increased market volatility and higher inflation rate.
That said, you should keep in mind that gold is also a volatile asset, and you should be careful while investing in it. An investor must always invest according to his or her risk tolerance capacity.
What Is A Gold ETF?

A gold exchange-traded fund or an ETF invests in gold assets or gold mining and exploration companies. Just like stocks, ETFs trade on the stock markets and gives investors the option to invest in the commodity without holding any physical gold like coins, bars, and jewellery items.
It is important to note that some yellow metal ETFs also invest in gold futures and derivatives, which are tied to the value of precious commodity. Market experts often recommend gold ETFs over physical gold because they are easier to buy and sell sans the hassles of storing and securing the items.
Gold ETF comprising a basket of gold stocks can not only help diversify the investment but is also considered less volatility than buying individual stocks of gold mining companies.
Why are gold ETFs popular?

Apart from diversification and hassle-free way to invest in the precious commodity, gold ETFs are are mostly free from no entry or exit loads and investors don't need to shell out extra cash for purchasing or selling them. At the most, investors need to pay a very small percentage to brokers on transactions.
ETFs are conventional and they can be accessible for any asset type and not just shares. It could be minerals, international currencies, or portfolios that are not very common.
Are there any disadvantages of a gold ETF?

If there are some benefits, you need to be aware of the disadvantages associated with gold ETFs. The biggest disadvantage of these funds is that they are not tangible assets like physical gold items. Due to this reason, gold ETFs always have a counterparty risk associated with them. In simple terms, this means that the other party in an agreement might be unable to fulfil obligations in future.
Another major disadvantage is that gold ETFs don't give you exposure to gold. So, when you are investing in gold ETFs, it means you are a shareholder of the Trust and not a holder of gold. This means that if the economy crashes, then the Trustee will settle your claim by giving you cash and not gold.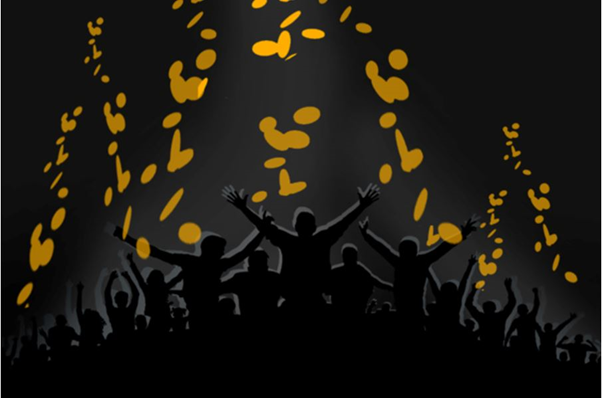 Copyright © 2021 Kalkine Media
Five gold ETFs to explore in 2021
iShares S&P/TSX Global Gold Index ETF (TSX:XGD)
XGD ETF tracks the performance of the S&P/TSX Global Gold Index and majorly invests in equity securities of global mining companies. Units of this gold ETF have swelled 14.3 per cent quarter-to-date (QTD) and surged four per cent year-to-date (YTD).
It pays a quarterly dividend of C$ 0.03 per unit to its shareholders while registering a current dividend yield of 0.4 per cent. At market close on Friday, June 11, it was priced at C$ 20.45 apiece.
Sprott Physical Gold and Silver Trust (TSX:CEF)
As per data from TMX, this ETF holds a market cap of C$ 5.4 billion and its price-to-earnings (P/E) ratio of 4.7. The Toronto-based company develops physical bullion assets and it returned 8.4 per cent in the last three months and nine per cent in the past year.
The CEF ETF was priced at C$ 24.13 per unit when the market closed on June 11 and as per TMX, it holds a price-to-book (P/B) ratio of 1.25.
Horizons Enhanced Income Gold Producers ETF (TSX:HEP)
This ETF gives exposure to North American gold mining companies and distributes a monthly dividend of C$ 0.153 apiece to its unitholders. It offers a 12.2 per cent return on equity (ROE) and a 7.9 per cent return on assets (ROA).
Priced at C$ 32.59 per unit after the trading session closed on June 11, HEP ETF surged by 3.4 per cent in the past month and 12.7 per cent QTD.
BMO Equal Weight Global Gold Index ETF (TSX:ZGD)
The Bank of Montreal's BMO Equal Weight Global Gold Index ETF tries to replicate the performance of the Solactive Equal Weight Global Gold Index, and it soared by 11 per cent in the past one year and about eight per cent last month.
Priced at C$ 78.96 per unit at market close on June 11, the ETF value was 23 per cent up from a 52-week low of C$ 64.08 apiece on March 3, 2021. It distributes an annual dividend of C$ 4.93 per unit to its unitholders and its current dividend yield is 6.2 per cent.
CI First Asset Gold+ Giants Covered Call ETF (TSX:CGXF)
This gold ETF comprises a basket of equity securities of at least 15 large gold mining and precious metals companies listed in North American stock exchanges like the Nasdaq stock market or Toronto Stock Exchange.

CGXF ETF swelled by about nine per cent in the last three months and returned 3.3 per cent to its unitholders in the last one month. It closed at C$ 13.1 per unit on June 11, and this ETF pays a quarterly dividend of C$ 0.31 per unit.
Please note: The above constitutes a preliminary view and any interest in stocks should be evaluated further from an investment point of view. The reference data in this article has been partly sourced from Refinitiv.