Binance, the world's largest crypto exchange, listed Ethernity Chain (ERN) token on its innovation zone trading platform on Tuesday, June 22. The coin can be bought or exchanged with Binance's BNB token, Binance USD, and Tether (USDT).
ERN's withdrawal options will begin from Wednesday.
Binance's innovation zone is known for emerging and high volatility tokens, which are generally riskier as compared to other cryptocurrencies.
What's Ethernity Chain (ERN) Token?
Ethernity Chain is based on Ethereum's blockchain platform. The projects enable users to trade in the evolving non-fungible tokens (NFTs). It is a decentralized finance (DeFi) chain that authenticates all NFT-related transactions.
The ERN token was trading in red at US$ 7.68 apiece on Tuesday, and its last 24 hours volume was US$ 23 million, as per data available on CoinMarketCap's website. It plunged almost 16 per cent in the last 24 hours due to the bearish cryptocurrency market. The token ranks at 312th spot on the basis of market capitalization, which is currently at US$ 76.15 million.
A total supply of around 10 million ERN tokens is in circulation, representing one-third of its lifetime supply of 30 million coins.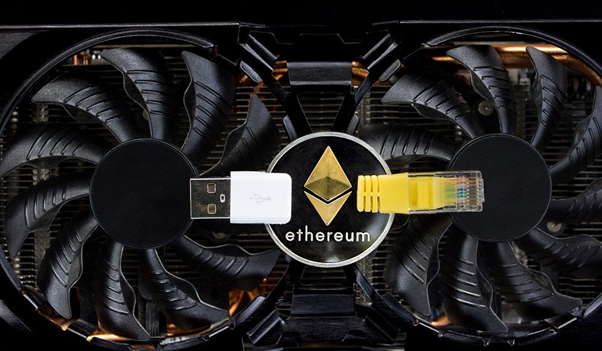 Source: Pixabay.com
Founded by Nick Rose Ntertsas, the NFT auction platform started trading on exchanges in early March this year.
The Ethernity Chain team collaborates with digital art, music, and entertainment players, aiming to bolster the NFT-based digital asset ecosystem. The project also claims to back charitable causes.
Let us explore ERN's price trajectory:
ERN token achieved its record high of US$ 74.13 apiece by the end of March 2021, which is 10 times higher than the current price per coin.
The token has traded in the range of US$ 3 apiece to US$ 12 apiece in the last one month, representing massive volatility. However, its Binance listing may help it rise again.
What's ERN crypto price prediction?
Ethernity Chain (ERN) token could move up by the end of this year, propelled by the rising NFT popularity. Crypto experts anticipate that ERN coin has the scope to reach US$ 100 apiece by 2025. However, investors should be careful of its volatility as Binance has classified it as a "risky token".
Apart from Binance, ERN tokens can be bought and sold on Uniswap (V2), 1inch Exchange, Gate.io, and Hoo.
Please note: The above constitutes a preliminary view and any interest in stocks and cryptocurrencies should be evaluated further from an investment point of view.