Summary

Ethereum network is undergoing London hard fork upgrade that includes a lower gas fee and a token burning initiative.
Its utility token, Ether, rose over eight per cent with a 43 per cent surge in its trading volume over the last 24-hours.
The token's price curve climbed above its moving average multiple, indicating a bull run.
World's second-largest crypto coin jumped over eight per cent on Thursday as Ethereum's (ETH) team started London hard fork upgradation. Under this initiative, the blockchain platform engineers will resolve high gas fee "transaction fee" issues and burn excessive ETH tokens to maintain demand and supply equilibrium.
The above development is being executed under Ethereum Improvement Proposal (EIP) 1559. Ethereum's core software team announced in March that it is going to resolve congestion, high fee, and supply issues in the second half of 2021.
The improvement process could be a game-changer step for the growth of the blockchain platform and its native crypto Ether. The crypto-friendly ecosystem of Ethereum could attract more users post upgrade. However, crypto experts have cautioned against the current hard fork process and asked investors to wait for the final impact on gas fees and token supply.
This development may upgrade the entire blockchain network, apart from the demand-supply equation alteration. Ether has an uncapped maximum token supply, and its current circulation stands at nearly 117 million coins. Higher Ether demand and lower supply could spike its price over US$ 3,000 apiece in August.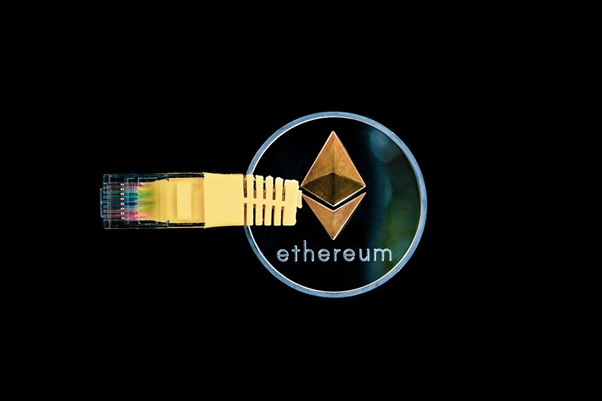 Image Source: pixabay.com
The unlimited supply of the virtual token, which represents an inflationary circulation concept, has faced criticism from crypto analysts. Thus, the upgraded version is likely to monitor the current circulation of Ether tokens.
Ether's price performance
Ether's one-day volume spiked by 43 per cent to US$ 30 billion on the back of its upgradation development, surpassing Bitcoin's 24-hour trading volume of US$ 27 billion. Its average transaction fee stands at US$ 9.34 over the last one day.
Ether has rocketed over 250 per cent year-to-date (YTD). The crypto token has witnessed a rise of 558 per cent in the last one year.
ETH's one-year price trajectory against moving average multiple. (Source: Refinitiv)
Ether's price trajectory has outperformed its moving average multiple, showing a bullish trend. The blockchain giant's utility token could rebound to its lifetime high of nearly 4,380 apiece by the end of this year.
Ethereum's London hard fork will enable the blockchain network to cut the number of outstanding utility tokens by burning them as its transactions grow. However, the Ethereum team will initiate a token burning process as the usage of its blockchain network gains momentum.
The Ether token burn mechanism is happening for the first time since its inception in 2015. As per this initiative, the blockchain-powered token could attract more decentralized application (Dapp) developers to its platform by reducing the gas fee.