Source: Standret, Shutterstock
Summary

Ballard secures fuel-cell deal with Ireland-based bus equipment maker Wrightbus.
Ballard Power (TSX:BLDP) stocks were up 6.5 per cent in early trade on TSX.
Ballard to supply 50 fuel-cell modules to Wrightbus to be fitted in buses bound for UK.
The stock of Canadian energy company Ballard Power Systems (TSX: BLDP) is drawing renewed investor attention after it revealed its fuel-cell deal with Ireland-based Wrightbus. Ballard stock was up 6.5 per cent to C$31.72 from the previous close at 9.46 am ET on Wednesday.
Wrightbus is a leading bus equipment manufacturer based in Northern Ireland. It has ordered 50 fuel-cell modules from Ballard to be fitted in the new buses bound for Europe. The order is part of a program to supply hydrogen buses, or Fuel Cell Electric Buses, across Europe, including the UK.
According to the company, Ballard fuel-cells will be used in buses to be deployed in various UK cities.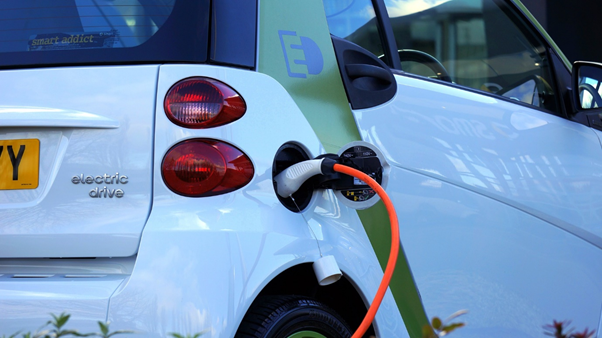 Pic Credit: Pixabay.
Green Stock Prospects Brighten
The prospects for the Burnaby-based company are looking up as the environment is going to be a major focus of the governments across North America and Europe in the coming months.
Prime Minister Justin Trudeau and US President Joe Biden have emphasized on green economy for the future.
President Biden has vowed to reach out to America's allies to achieve the UN climate goals, including zero vehicle emissions by 2035. This policy shift would help energy firms that are involved in green technologies. Companies like Ballard and Wrightbus would be the first to benefit from this change.
Ballard stocks were priced at around C$31 per share on Wednesday morning. The stock bounced back a day after the deal was announced, after seeing months of decline, and exacerbated by the pandemic.
Ballard announced on Wednesday the appointment of Paul Dobson as senior VP and CFO of the company after the current administrator Tony Guglielmin retires in March. Ballard, which operates across Europe and Japan, manufactures fuel-cell products for a variety of applications.
The company is also listed on NASDAQ with the same ticker and has a market cap of C$9.4 billion.
The above constitutes a preliminary view and any interest in stocks should be evaluated further from an investment point of view.