Summary

Stocks of Vinco climbed over 196 per cent on Thursday as the M&A firm announced to combine with ZASH Global Media, a digital influencer platform.
ZASH holds 2 billion monthly views on its platforms, with a network of over 350 million users.
Vinco's shares have grown by 102 per cent in one year, with a 10-day average volume of over 21 million.
Stocks of the mergers and acquisition firm Vinco Ventures Inc (BBIG:US or NASDAQ: BBIG) popped up over 196 per cent on Thursday (January 21) following its merger announcement with US-based ZASH Global Media. Nearly 215 million scrips of Vinco Ventures traded on the back of the merger news.
ZASH is a tech-driven app offering TikTok-like influencer platform for viral content. The digital content company has more than 350 million global subscribers. The platform has garnered over 2 billion views in just 30 days.
The deal comes in the wake of continued surge of online content and e-commerce market amid the COVID-19-caused lockdowns.
Vinco's Chief Strategy Officer Brian McFadden said that the merger with ZASH will expand their production and innovative customer services to fulfill their rising content creation and dissemination demands. ZASH Co-founder Vince Butta commented that the company uses internet of things to meet the unprecedented content demands and owns monetized platforms.
Let us delve into Vinco's stock performance and financials:
Vinco Ventures Inc. (BBIG:US or NASDAQ: BBIG)
Current Stock Price: US$ 4.56
The mergers and acquisition (M&A) company operates in e-commerce and consumer products via digital traffic and content promotions.
Following Thursday's rally, the nanocap stock boosted its one-year return to over 102 per cent, with a current price-to-cash flow ratio of 24.50. Its average volume jumped to approximately 21.67 million in the last 10 days. The entertainment firm has nearly 14.3 million listed shares outstanding on the NASDAQ exchange.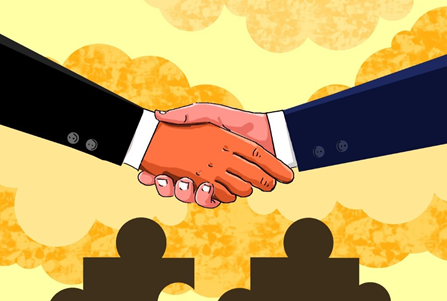 Image Source: Kalkine Group @2020
The stock currently holds a price-to-book ratio of 5.561 and a debt-to-equity ratio of 0.58.
Vinco reported revenue of US$ 4.25 million in third quarter of 2020 (ended on September 30), an increase of 20.34 per cent from US$ 3.53 million in Q3 in 2019.
Its third quarter gross profit soared by US$ 593,696 against Q3 2019, a 60.06 per cent year-over-year rise.