Trading in penny stocks is a risky venture. However, investors get drawn to them as there is often a chance to earn significant profits from these cheap investments.
In Canada, a stock that trades under the value of C$ 5 and has a market cap in the range of C$ 60 million to C$ 300 million classifies as a penny stock.
As discounted as they are, penny stocks are not the smallest of stocks available on the market. Let's find out what other kinds of stocks are there that don't quite fit under the category of a penny stock.
Stocks That Are Less Than A Penny
For one, there are the stocks that belong to companies with a market cap of C$ 50 million or below, which are often known as nanocap stocks. These stocks are also very low-priced, and often attract investor attention despite high volatility.
Then, there are stocks that trade under the value of C$ 0.01. When traditional penny stocks are risky, you can very well imagine what it must be like to invest in stocks trading under a cent.
Finding such stocks in stock markets like the Toronto Stock Exchange (TSX) and Toronto Stock Exchange Venture (TSXV) is quite difficult. They are more commonly found on the pink sheets or the over-the-counter (OTC) markets.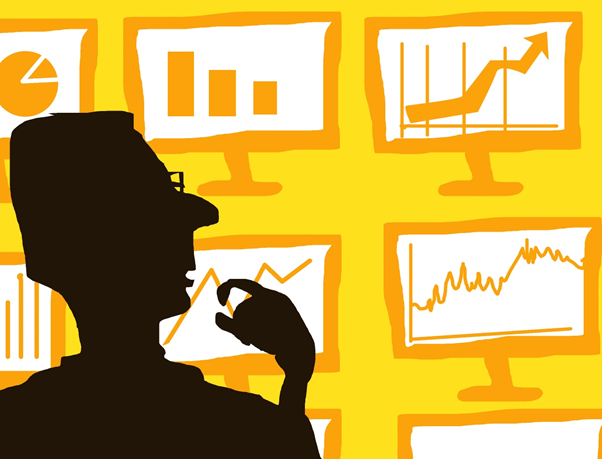 Copyright © 2021 Kalkine Media
Apart from being so cheap, these stocks are likely to belong to new companies in the market, possibly making them riskier than penny. Stocks of companies that are priced under one cent are also often considered unproven and having dubious long-term growth prospects. It is always important to study the business operations and outlook of the overall industry.
Why Are These Stocks Riskier?

Enterprises that trade on the OTC markets are not required to file documents with the regulatory authorities. For example, in the US, if a company is trading on any major stock exchange, it is liable to file documents with the US Securities & Exchange Commission (SEC). As there is no such rule in the OTC markets, it becomes very difficult for an investor to find reliable information on the stock.
Stocks trading under the OTC markets are also often low on liquidity, and this makes it difficult for the investors to find a willing buyer or seller of shares. Low liquidity can also cause price manipulation, and an investor may become a victim of a scam.
Companies that have large market capitalization trade on formal stock exchanges and only a handful of investors can significantly affect the price of the stock merely by trading it. However, in an OTC market, stock prices can change dramatically with an increase in trading volume.
Market experts often suggest retail investors to be careful and do their homework in or der to avoid getting tricked into believing that buying such stocks is a ticket to a lottery win.
Four Stocks That Are $0.01 Or Less
Tautachrome Inc (OTCPK:TTCM, TTCM:US)
Tautachrome Inc is an Arizona-based tech company that is in the process of developing an application platform for blockchain technology. At market close on June 2, TTCM stock was priced at US$ 0.01. The share prices have returned 71 per cent year-to-date (YTD). In the past year, they grew by 170 per cent.
As per TMX data, Tautachrome holds a market cap of C$ 45.9 million.
Data Call Technologies Inc (OTCPK:DCLT, DCLT:US)
Data Call Technologies Inc provides licensed content to companies looking for digital outdoor marketing. During the trading session on June 2, DCLT shares jumped 8.7 per cent and closed at US$ 0.01. In the past three months, the stock grew by 33 per cent. Its YTD growth sits at 132.6 per cent.
Data Call holds a debt-to-equity ratio of 0.13, as per TMX data.
PHI Group Inc (OTCPK:PHIL, PHIL US)
Headquartered in Nevada, PHI Group Inc is engaged in developing a portfolio of energy assets. It provides solutions for renewable energy and invests in natural resources. The firm's market cap is C$ 129 million.
On June 2, PHIL shares shot up by six per cent to close at US$ 0.005 per piece. The 30-day average daily volume of the stock was over 264.8 million shares and it soared by 57 per cent in the past month. In the past year, PHIL stock surged by a whopping 5,100 per cent.
Integrated Cannabis Solutions Inc (OTCPK:IGPK, IGPK:US)
The demand for medicinal and recreational cannabis has soared over the years. Integrated Cannabis Solutions Inc is actively involved in evaluating investment opportunities in companies engaged in the rapidly growing cannabis industry.
At closing bell on June 2, IGPK scrips were priced at US$ 0.004 apiece, up by 17.1 per cent from market open. IGPK share prices climbed about eight per cent the past week and rocketed 86 per cent in the last six months.
The above constitutes a preliminary view and any interest in stocks should be evaluated further from an investment point of view. The reference data in this article has been partly sourced from Refinitiv.