Pandemic-battered markets of today sync perfectly with the iconic Bob Dylan song: The Times They Are A-Changin'.
At our age, our fathers did not have to survive a pandemic. Neither did they hear about cryptocurrencies. Electric vehicles and driverless cars were a far-fetched dream while e-commerce was still nascent. And soon air taxis my start to take off.
The period between the 1990s and 2000s was relatively stable. The dotcom bubble of 2000s and the global financial crisis of 2007–2008 were the major market crash highlights.
But the pandemic has changed the very fiber of markets and investors. As cities entered unending cycles of lockdown, global equity markets saw unprecedented highs and lows, enmeshed with bear and bull phases.
Sorry, dad, the times are changing.
Crypto Stocks & ETFs
The concept of money is shifting. The world is moving towards blockchain-based digital currencies, and central banks and policy makers have taken note.
When bitcoin was developed over a decade ago by anonymous creator/s, no one imagined it could change the face of money. Now, we have over ten thousand crypto coins, attracting traditional investors' wealth.
Here are two solid bets from the crypto space to hold on for the long run.
Coinbase Global Inc (NASDAQ:COIN)
This cryptocurrency trading exchange debuted on the American stock exchange in early 2021, accelerating the growing mainstream adoption of cryptocurrencies. Several top crypto tokens and coins such as Bitcoin, Ethereum, Dogecoin can be traded on the Coinbase platform.
The stock, currently trading around US$231, has lost nearly 40 per cent since its debut on April 14 amid crypto market volatility. But the stock has potential, since crypto is still largely an unchartered and unregulated territory, gaining more acceptance with each passing day. Coinbase is a stock to buy and hold in the long term.
Purpose Bitcoin ETF (TSX: BTCC.B)
The world's first Bitcoin exchange-traded fund (ETF) helps investors own small units Bitcoins and is structured like the physically backed gold ETFs. The ETF units closed at C$6.95 on June 17, down by over 30 per cent. But just like cryptocurrency, this is a fund to watch.
Electric Vehicles
The adoption of electric vehicles (EVs) are speeding up as economies worldwide shift away the carbon-emitting fossil fuel-vehicles. Here are some stocks worth exploring: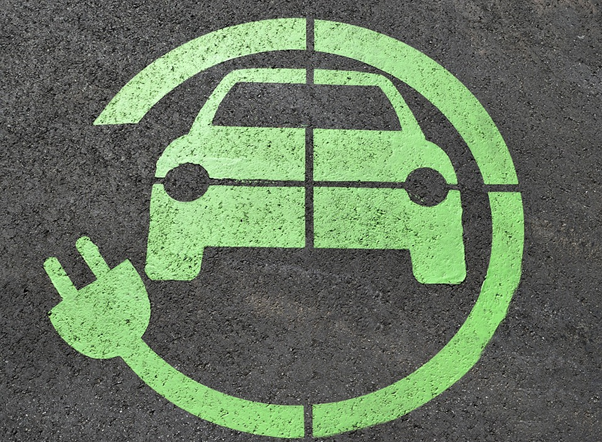 Image: Pixabay
Tesla Inc (NASDAQ:TESLA)
Stocks of the world's largest manufacturer of electric cars has often outperformed the top indices since it went public over 10 years ago. The Tesla stock has returned over 3,500 per cent since its debut, gliding smoothly over many market crashes over the years.
In the last one year, Tesla stocks have returned over 210 per cent, while its market capitalization stands at a staggering US$ 602 billion.
And there is likely more room for growth. The EV maker has entered the affordable car segments and has plans for expansion in several untapped global markets.
GreenPower Motor Company Inc. (TSXV:GPV)
This Vancouver-based company may be a small cap stock but has potential to give significant returns over the next couple of years.
The electric vehicle maker has a market capitalization of $597 million while its stock is currently trading around C$24 per share with a whopping 650+ per cent gains last year. While the stock is down 34 per cent year-to-date, it is not an indication of any long-term bearish phase.
GreenPower manufactures medium and heavy-duty electric vehicles like school buses and is trying to ramp up vehicle production.
Apple Inc (NASDAQ:AAPL)
Last on our list is the most valuable company in the world by market cap. The US$2.26 trillion-dollar company sealed its place in people's hearts with the iconic iPhone, iPad, and MacBooks.
And now it is entering the much-hyped electric vehicle segment.
Existing AAPL investors have been long-term winners as the stock returned over 33,000 per cent since its debut in 1980. Investors claim, this stock still has the room for growth.
So, sit tight with Apple stock, as the company explores new territories.
Please note: The above constitutes a preliminary view and any interest in stocks should be evaluated further from an investment point of view. The reference data in this article has been partly sourced from Refinitiv.