Highlights

Saunders International has been contributing to the Australian industry with innovative solutions for over 70 years.
The company has a strong portfolio of projects, ranging from defence, cybersecurity to turnkey industrial projects.
For FY22, Saunders expects its revenue in the range of AU$115-130 million, with NPAT in the range of 6.5%-7.5%.
Over the last seven decades, Saunders International (ASX:SND) has built a reputation for providing innovative and cost-effective industrial solutions. Since its inception, the company has played a pivotal role in the development of Australia's industrial landscape.
The engineering and construction company has managed to retain several of its major clients, including Mobil, BP, Shell, Caltex, and others since the 1960s.
Related read: Five factors steering Saunders International (ASX:SND) to unabated growth path
Saunders caters to a variety of industries, including energy and resources, water, defence, infrastructure, and mining. These sectors are witnessing increased investment as governments are eyeing economic growth to emerge stronger in the wake of the COVID-19 pandemic.
Bright prospects in large addressable markets
Saunders commenced FY22 with an order book of AU$83 million. Nearly 30% of these projects are related to the defence sector. In a strategic move, the company established office space and workshops in the New South Wales region to support defence projects.
In the second half of 2022, the company secured a defence project worth AU$165 million to construct 11 jet fuel tanks in the Darwin area.
Saunders has been continuing to assist the Federal grant recipients of the "Boosting Australia's Diesel Storage Program." Saunders has strong relationships with all the recipients. The grants are valued at AU$260 million, which is equivalent to more than AU$600 million in civil engineering work for the period FY20-FY24.
Rising commodity prices have accelerated investments in new mining projects. Backed by its vast experience in the sector, Saunders has been tapping the exciting opportunities in the hot commodity market.
Related read: Why Saunders International (ASX:SND) is in box seat to reap benefits of buoyant oil market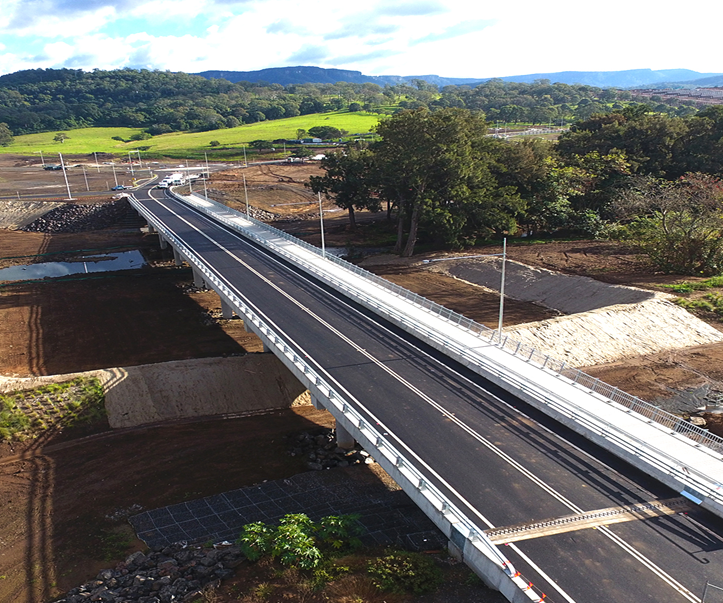 Image source: Company website
The company has also secured new infrastructure projects worth AU$17 million. Moreover, it holds a preferred contractor status for circa AU$11 million of new infrastructure projects with final contractual negotiations currently being completed.
In addition, the acquisition of PlantWeave Technologies has added value to the services provided by Saunders. The acquisition has opened new horizons, enabling the company to offer additional "add-ons" such as industrial automation and technology solutions.
Related read: Saunders International (ASX:SND) strengthens NSW foothold, wins $17M in infra projects
Saunders' strong orderbook and pipeline
Saunders International ended FY2021 with group revenue of more than AU$101 million and net profit after tax (NPAT) of AU$5.5 million. The numbers have improved significantly from the previous year.
For FY22, Saunders expects its revenue to be in the range of AU$115 million to AU$130 million and an EBIT of 6.5% to 7.5% for FY22.
To know more about the company's financial performance, read: What's behind Saunders International's (ASX:SND) growth momentum?
For investors, SND has provided a handsome return on investments in the last one year. Before the recent turmoil in the global market due to high inflation, shares of SND had yielded 50-60% returns on a year-to-date basis. Additionally, in April 2022, SND paid a dividend of AU$0.01 per share with an annual yield of 2.94%.
Interesting read: Here's why Saunders International (ASX:SND) is up over 55% in last six months
Saunders' reported work in hand stood at a record level of AU$223 million, as of 31 January 2022. This is expected to keep the company busy for the rest of FY2022 and 2023, while many exciting opportunities remain in the pipeline.
SND shares last traded at AU$1.010 on 24 June 2022.