In a stunning show for shareholders, Krakatoa (KTA) pounced on the Turon Project located amid the majors in the Lachlan Fold Volcanic Belt in via Direct Application.
Situated within the eastern Hill End Trough, The Turon Project is prospective for amongst other things, high-grade "Slate Belt" orogenic gold similar to the Hill End Field which produced ~2Moz Au and where the world's largest gold specimen, the Holtermann Nugget, was found, (Figure 1)
Bernhardt Otto Holtermann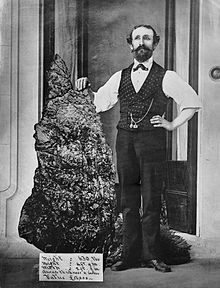 Figure 1, Holtermann and the world's biggest gold specimen recovered from Hill End Image Source: Wikipedia.
Previous Exploration Snapshot Including Bonanza Rock Chips at KTA's Turon Prospect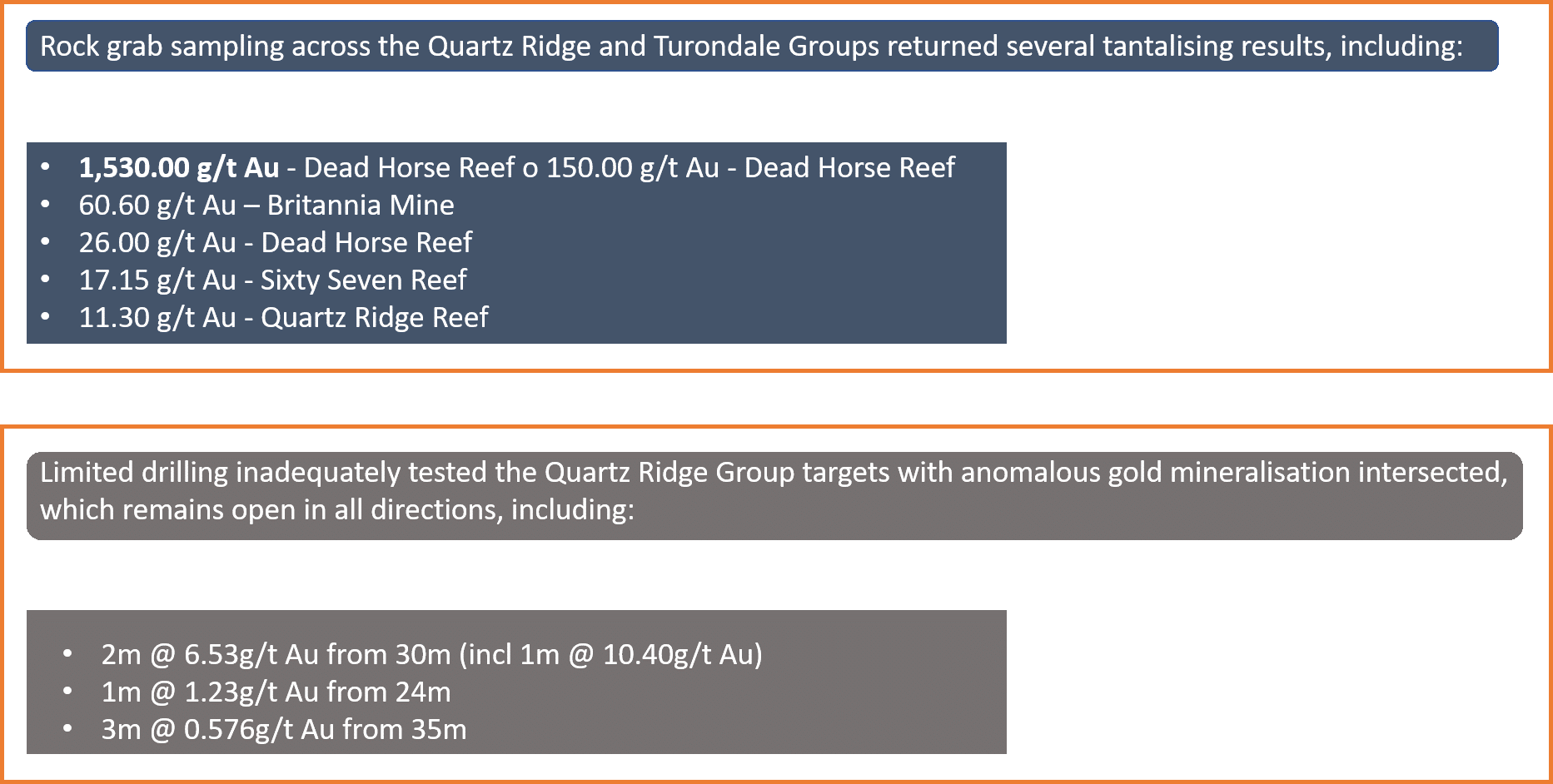 Notable Nearology
The Turon Project covers an area of 120km2 and has been subject to recent pegging interest, with both Alkane Resources Limited and Freeport McMoran Exploration Australia Pty Ltd pegging large landholdings near the Turon Project.
Situated approximately 50km east of the KTA's 100% owned Belgravia Porphery Prospect, the Turon Project is believed to be containing multiple anomalies which call for investigation.
The Turon Targets (Figure 2)
There are four known groups of historical mineral occurrences that exist within the Turon Project being:
Quartz Ridge Group – In the year 1992, Strachan Exploration Services Pty Ltd on behalf of private holders, Messrs. Franke and Nielsen collected 90 grab rock samples which returned High-grade gold contents including: 1,530g/t Au (FF39) 150g/t Au (FF9), 26 g/t Au (FF8) and 14.6 g/t Au (FF7).
During the period 2010-2014, Centius Gold Limited conducted field-based exploration programs in the area collected a total of 87 grab rock samples. The results from the samples confirmed the gold prospectivity of the Quartz Ridge Group and the previous sampling by Strachan. Significant results included 17.15 g/t Au (DH61), 12.55 g/t Au (DH13) and 11.30 g/t Au (DH84).
Turondale Group – The Turondale Group includes the Box Ridge, Homeward Bound Reef and Britannia prospects. Till now, no systematic modern exploration has been conducted within the Turondale Group area. However, a very brief exploration program at the Britannia Mine was conducted BY BHP between 1988-89. Notable results produced from that exploration program include 60.6 g/t Au (TD/B15) and 10.6 g/t Au (TD/B5).
During 2006-2019, Companies such as Oroya Mining Limited, Neo Resources Limited and Perpetual Resources Limited, held significant landholdings across the Sofala region, which includes the Turondale Group. However, their exploration works mainly concentrated on other areas and prospects.
Millah Murrah Group- The Millah Murrah prospect is considered potentially similar to the Sunny Corner deposit to the southeast, which at one time was the largest silver producer in NSW and contains an Inferred Mineral Resource of 1.5 Mt @ 3.7% Zn, 2.1% Pb, 0.39% Cu, 24 g/t Ag and 0.17 g/t Au.
Dam Creek Group – This area contains several alluvial occurrences with no known hard rock gold sources. Satellite imagery has suggested that this area may have the potential for shear hosted mineralisation similar to the nearby Spring Gully.
(Figure 2) The Turon Package of Known Prospects
The Turon Project is situated in the Hill End Synclinorial Zone or Trough where various mineral deposit styles are present which includes:
Orogenic gold (and base metal) vein systems;
Stratabound base metal sulphide mineralisation associated with Silurian felsic volcanism;
lead–zinc and iron skarns of various ages;
Intrusive related molybdenum and tungsten mineralisation related to Carboniferous fractionated granites;
Permian epithermal silver-lead-zinc and skarn-type mineralization, and
Auriferous placer deposits ranging in age from Permian to Recent.
KTA Overview
It continues to be a very busy time for Australian explorer, Krakatoa Resources Limited (ASX: KTA), as it expands its landholding in the Lachlan Fold Belt, New South Wales (NSW) with the acquisition of the Turon Project, whilst it continues with aggresive exploration at the Belgravia Project.
Acquisition of Turon Project
Announced only on Monday 25 November 2019, KTA secured a 100% interest in the Turon Project via direct exploration licence application (ELA5882), subject to grant.
Executive Chairman, Colin Locke commented:
"The Turon Project is a prospective, non-dilutionary and strategically positioned acquisition that contains multiple anomalies demanding investigation."
KTA intends to conduct a comprehensive review of the historical work completed to generate targets for follow-up testing. The company is actively exploring opportunities to further expand its landholding within the Lachlan Fold Belt, with a focus on copper-gold systems.
Update on Belgravia Project
The company has recently commenced an Unmanned Aerial Vehicle (UAV) magnetics survey on its Bell Valley Target to identify variations in local magnetic responses, areas of possible porphyry-style alteration, intrusive bodies and potential mineralizing structures.
Previously, KTA carried out field-based exploration activities at Bell Valley which is one of 6 initial targets on the Project. Significantly, Bell Valley is considered prospective for porphyry Cu-Au and associated skarn Cu-Au mineralization.
Mr. Ian Cooper, an experienced porphyry geologist and mining engineer, collected 34 rock chip samples around the Bell Valley Target and samples have been submitted to ALS for geochemical analysis. Results are anticipated within two weeks.
Mr. Colin Locke commented:
"We continue to focus on and aggressively advance our Belgravia Project, in particular the Bell Valley Porphyry target, whilst actively exploring opportunities to further expand our landholding within the Lachlan Fold Belt."
KTA may be loaded with leverage, evidenced by what appears to be a significantly lower market cap in relation to other ASX explorers in the Lachlan Fold Belt, as indicated by the company. By AEST 2:58 PM (28 November 2019), KTA's stock was trading at a price of $0.040.
---
Disclaimer
This website is a service of Kalkine Media Pty. Ltd. A.C.N. 629 651 672. The website has been prepared for informational purposes only and is not intended to be used as a complete source of information on any particular company. The above article is sponsored but NOT a solicitation or recommendation to buy, sell or hold the stock of the company (or companies) under discussion. We are neither licensed nor qualified to provide investment advice through this platform.