Highlights

Pacific Edge reported continued growth in the half year ended 30 September 2021.
The Group has an optimistic outlook for FY22.
Pacific has the funding to scale up and deliver revenue growth in FY22.
Pacific Edge Limited (NZX:PEB), involved in the cancer diagnostics business, released its half-year results for the 6-months ended 30 September 2021.
The Group's core performance metrics showed growth on pcp, propelled by growing insurance coverage, repayment goals, and acceptance by healthcare organisations and urologists.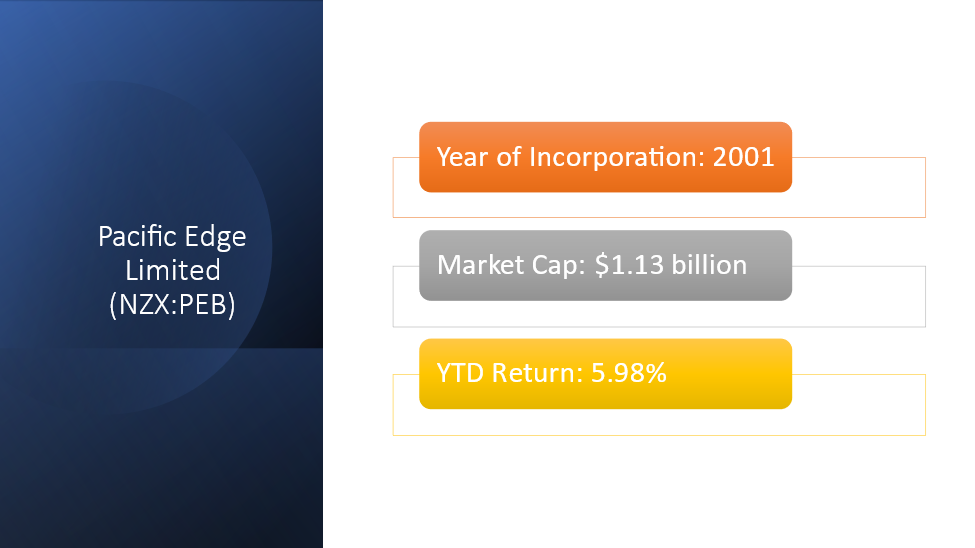 Image source: © 2021 Kalkine Media, Data source- Refinitiv
Operational Highlights
PEB's total revenue rose 66% to $6.7 million while operating revenue saw a rise of 62% to $5.4 million on pcp. The Group's total laboratory throughput (TLT) rose 62% to 11,136 tests in the period on pcp, while commercial test volumes (CTV) increased 64% to 9,192 tests.
ALSO READ: Why to look at 4 NZX-listed pharma stocks in 2022?
However, Pacific reported a net loss after a tax of $9 million for the 6 months, up 27% on pcp while operating expenses witnessed an increase of 41% in the period on pcp to $15.7 million.
The Group also completed a capital raising of $103.5 million to make sure that the Company capitalises on recent commercial objectives while fast-tracking the implementation of its global growth strategy in markets of scale.
Positive outlook for FY22
PEB is well-placed to take advantage of the prospects available to the Company. The US market is the main focus of PEB with continued growth expected once COVID-19-related limitations ease. The US sales force team increased from 16 to 28 over the last year with 30 sales representatives likely to be working by the end of November.
RELATED READ: 5 NZX healthcare stocks that can be explored ahead of 2022
Pacific wants to increase the commercial acceptance of Cxbladder by Kaiser Permanente and other big healthcare organisations in FY22, growing repayment exposure from private customers. It also plans to attain a constructive change in guideline inclusion language after the publication of new clinical data further advocated the clinical utility of Cxbladder.
The company's growth rate continues to be constrained as full amalgamation into Kaiser's patient referral system and electronic medical data is still not completed. Commercial numbers have continued to grow even after this.
Related Read: Look at these 5 eye-catching NZX healthcare stocks
PEB also expects that the recent clinical acceptance of the combined use of many Cxbladder products will further develop how urothelial cancer is identified and handled, with the company delivering an enhanced clinical plan for urologists.
Do Read: One Medical Device Company With Long Trem Growth Potential
Moreover, PEB's other markets- NZ, Australia and Singapore are the markets of tactical significance, with customised plans being implemented reliant on the commercial wisdom of each market.
Bottom Line
Pacific's actions that are being taken at present are aligning it to fast-track its growth path as COVID-19 curbs ease up.
(NOTE: Currency is reported in NZ Dollar unless stated otherwise)