Listed Investment Companies (LICs) can be considered somewhat similar to managed funds that can be sold and bought on the stock exchanges. Additionally, LICs are close-ended investments. This means that no new shares are issued when there is an influx of investors unlike managed funds.
LICs can seem pretty much like Exchange Traded Funds (ETFs). However, both are slightly different. LICs are incorporated as a company and operate like a managed fund. The fixed number of shares once released during the IPO are not increased or cancelled later. Unlike ETFs, LIC managers set the objectives of the fund and for selecting the investments.
Also Read: Cyclical vs Defensive stocks: What all investors should know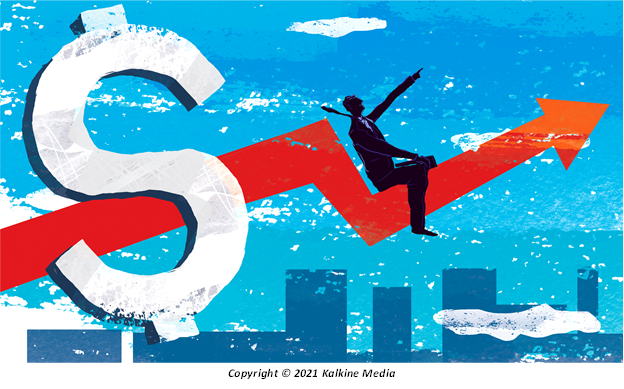 Investors may find themselves interested in LIC stocks, owing to their ability to pay franked dividends. Additionally, LICs aid investors with their portfolio diversification across asset classes, sectors, and geographies.
Must Read: Three easy ways to amp up an underperforming portfolio
On that note, let us skim through some of the hottest LICs on the Australian Securities Exchange (ASX).
Australian Foundation Investment Company Limited (ASX: AFI)
One of the primary players in the sphere, Australian Foundation Investment is an ASX and NZX listed firm, deriving revenues from investment in equities.
As at 30 April 2021, the Company managed a portfolio A$8.6 billion. Its portfolio includes giants like BHP Group (ASX:BHP), Commonwealth Bank of Australia (ASX:CBA), Westpac Banking Corporation (ASX:WBC) and National Australia Bank (ASX:NAB).
AFI registered AU$84.1 million in profit for the second half of the year 2020. Despite the profit being lower by 42.4% compared to pcp, the company paid a fully franked interim dividend of 10 cents per share.
Argo Investments Limited (ASX: ARG)
Argo invests in a diversified portfolio of companies listed on the ASX. ARG selects companies based on a qualitative company score, which includes aspects such as franchise, board, and financial strength.
The year 2020 took a toll on the company's profit, which registered a massive decline of 43.3% to AU$67.4 million for the six-month period to 31 December 2020. The decline in profits, however, did not stop Argo from rolling an interim dividend of 14 cents per share.
Must Read: Impact of Inflationary Expectations on Stock Market
Milton Corporation Limited (ASX: MLT)
One of the oldest players on the ASX, Milton established itself as an investment company in 1938 and has been an LIC for 63 years. The company holds a diversified portfolio of investments and allows its investors to participate in its Dividend Reinvestment Plan (DRP).
Milton was not immune to the stock market slowdown observed during the previous year. However, the company paid a fully franked dividend of 5.75 cents per share for H1 FY21 ended December 2020 The company's profit after tax of AU$38.4 million was 45.5% lower over pcp.
Good Read: How To Invest When The Market Is Bearish
MFF Capital Investments Limited (ASX: MFF)
MFF Capital Investments holds over 20 listed Australian and international companies. It selects companies based on the attractiveness of their business characteristics. Some of the company's largest holdings include Visa and Mastercard.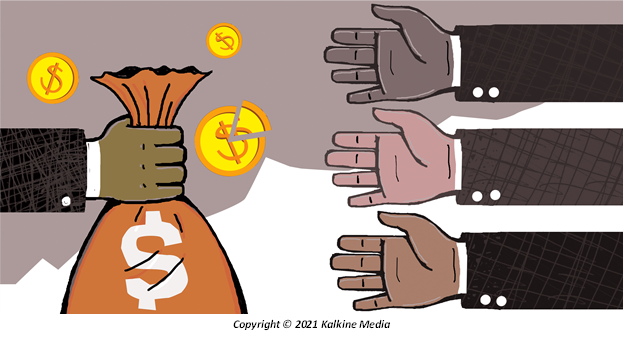 The company's interest in overseas shares with high value is what gives it an edge over other investments. Its net tangible assets (NTA) per share during the month of April 2021 stood at AU$3.167 pre-tax and AU$2.71 after tax.
MFF also announced a dividend of 3 cents per share, fully franked.
WAM Capital Limited (ASX: WAM)
WAM Capital has a vested interest in undervalued growth companies. The company invests in small-to-medium sized industries. The company operates on behalf of over 90,000 investors. WAM claims to have investments worth AU$3.5 billion in these growth companies.
The company announced an NTA per share of AU$1.96 before tax for the month of April 2021. Additionally, an annualised fully franked interim dividend rollout of 15.5 cps was made by the company.
Good Read: Growth vs Value investing: All you must know about two stock market approaches
MCP Master Income Trust (ASX: MXT)
MCP Master Income Trust allows investors to invest in the Australian corporate loan market. In April, the trust received binding commitments for over 95 million units, earned through an institutional placement. The fund is managed by Metrics, which specialises in direct lending.
The company announced a dividend of 0.76 cents per share, to be paid on 8 June 2021.
BKI Investment Company Limited (ASX: BKI)
The LIC makes long-term investments in companies that pay out strong, growing dividends. The company has seen its assets growing from AU$173 million to more than AU$1 billion.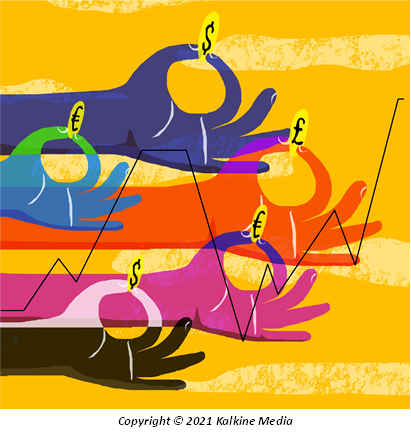 BKI paid a dividend payment of 2 cents per share, fully franked, in February 2021. The net operating profit after tax for the company during the half-year ended 31 December 2020 was AU$ 14.5 million, lower by 41% over pcp.
Australian United Investment Company Limited (ASX: AUI)
AUI invests in a diversified portfolio of ASX-listed stocks. The company operates with a medium to long term view with regards to investment. It paid a dividend of 17 cents per share, fully franked, in March 2021.
The profit after tax for the half year ended 31st December 2020 stood at AU$14.11 million, lower than pcp when the figure was AU$24.48 million.
Diversified United Investment Limited (ASX: DUI)
Another equity trust, DUI invests in ASX-listed company stocks with investments in international equities as well. Diversified United Investment reported net tangible asset backing of its ordinary shares of AU$5.06 per share as at 30 April 2021.
The company rolled out a dividend of 7 cents per share in March this year.
Magellan High Conviction Trust (ASX: MHH)
Magellan invests in global equities as well as global listed infrastructure with investments worth more than AU$110 billion currently held. Few of the top holdings of the trust include Alphabet Inc., Facebook, and Microsoft Corporation (NYSE:MSFT).
Magellan is still washing off the leftover impact of the pandemic. The trust's funds under management remained consistent for quite considerable time at AU$106.05 billion as of 31 March 2021. The company rolled out a dividend of 2.25 cents per share in January this year.
Also Read: Fundamental risk management strategies for active traders