Highlights:
Despite recession looming, UK firms have preferred to adopt an aggressive hiring approach.
The Bank of England has warned the UK may slip into recession later this year.
Fears of a recession have intensified after the Bank of England issued a fresh warning recently, saying that the UK may slip into a recession in the last quarter of this year. Inflation is at a 40-year-high level at present and is expected to rise further, pulling business confidence down. However, despite the fears, firms in the country are still hiring new staff.
As per the latest business trends report by accountancy and business advisory firm BDO, the employment index touched 114.79 in July, the highest reading in more than two and a half years. This is 0.23 points more than June and the highest since January 2019.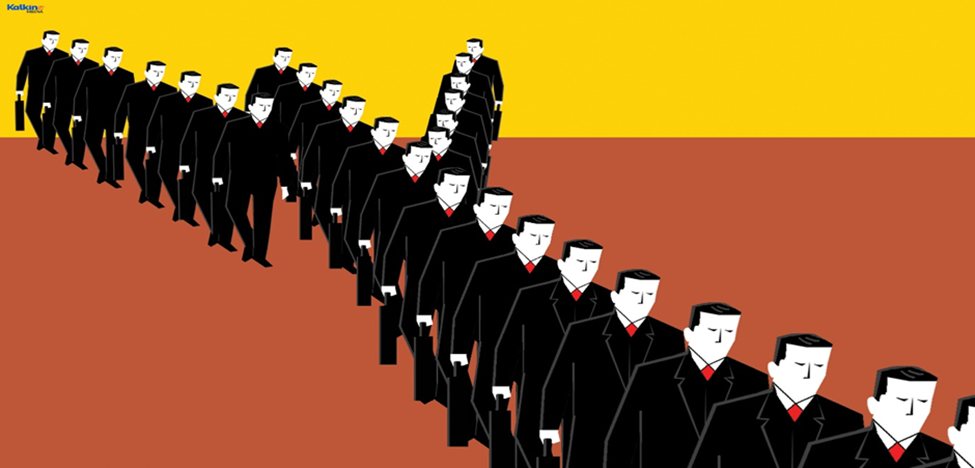 © 2022 Kalkine Media®
Businesses are reeling with staff shortage following COVID-19 pandemic and Brexit. This is also visible in the unemployment rate, which reached 3.8% in the quarter to May, according to figures from the Office for National Statistics (ONS). Firms have also been offering higher pay packages to attract more staff.
As companies rush to fill vacancies, Kalkine Media® looks at some London-listed recruitment stocks that may be affected. Here's a look at their investment prospects.
Hays Plc (LON: HAS)
The FTSE 250-listed firm offers recruitment services in more than 30 countries across the globe. For the three months to 30 June, it recorded a 23% rise in fees on a like-for-like basis, as the starting salaries witnessed a growth compared to last year. The firm was seen enjoying a market cap of £2,087.67 million and has offered negative returns of -19.48% and -16.01% to investors over the past one year and on YTD basis. Shares of the firm slipped 3.31% to GBX 122.80 as of 10:24 am GMT+1 on 8 August.
SThree Plc (LON: STEM)
SThree is a specialist staffing company offering services to multiple sectors like IT, energy, banking and finance, engineering, and life sciences. For the six months to 31 May, the firm posted a 'very strong' growth due to the rising demand for talent and high productivity. With a market cap of £496.30 million, shares of the FTSE All-Share firm were trading 1.48% lower at GBX 365.50 as of 10:34 am GMT+1 on Monday.
Robert Walters Plc (LON: RWA)
Robert Walters provides recruitment services for permanent, temporary and contractual staffing. The company reported a revenue of £538.6 million in the first half of 2022, a 15% rise over H12021. The FTSE All-share constituent has a market cap of £398.19 million, and its share price has fallen over 25% over the past 12 months. Shares of RWA were trading at GBX 502.00, down 3.09%, as of 10:55 am GMT+1 on Monday.
Note: The above content constitutes a very preliminary observation or view based on market trends and is of limited scope without any in-depth fundamental valuation or technical analysis. Any interest in stocks or sectors should be thoroughly evaluated taking into consideration the associated risks.