Highlights

Retail companies were impacted by COVID-19 lockdowns.
Some retailers performed well partly due to moving to e-commerce platforms.
This was underpinned by a change in shopping habits and expectations of customers.
The retail industry generally suffered due to sudden lockdowns and border closures across the globe due to the COVID-19 pandemic. However, the sector bounced back in its sales and revenues due to online shopping. Many retailers adopted modern commerce technology smartly to deliver seamless customer experiences. Statistics show the long-term impact the COVID-19 pandemic has had on shopping habits and expectations of consumers. Retailers have to deep dive into e-commerce to be able to thrive.
Let's have a look at a few such big names in 2022.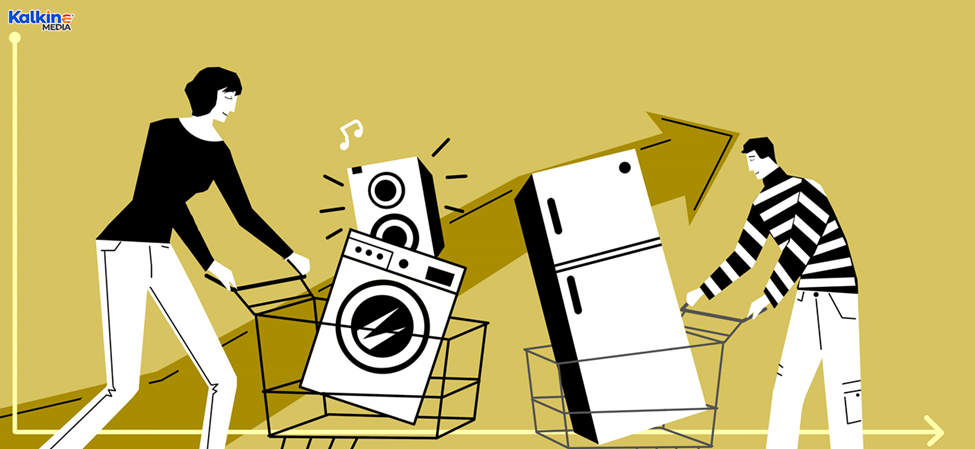 Image Source: © 2022 Kalkine Media
Briscoe Group Limited (NZX:BGP, ASX: BGP)
BGP is a dual-listed company. It is headquartered in Auckland and has 85 stores across NZ.
It owns three brands-homeware, sporting goods, and retail. The group's one-year return has been 24.8%, market cap NZ$1.5 billion, growth was pegged at 2.9% and the dividend yield was 3.7%. In its latest update about the third-quarter performance, BGP reported growth in its group sales despite lockdowns announced in various cities. Total group sales in NZ were $496.9 million, up 9.52%, Homeware sales grew by 9.53% and Sporting goods sales grew by 9.5%. The group's online sales were pegged at 22.14%.
Also Read: 5 NZX retail stocks to look at as card spending rises
On 11 January 2022, the stock was trading down at NZ$6.7, at the time of writing.
The Warehouse Group Limited (NZX:WHS)
WHS owns The Warehouse, Warehouse Stationery, Noel Leeming, Torpedo 7, and online retailers 1-day and TheMarket. The company released its trading update for the five months ended January 2. It reported positive Christmas sales but said effects of COVID-19 remained. In the first two months of the second quarter, group sales were up 2.3% over pcp and 8.6% over 2020 sales for the same period. On 7 January 2022, it provided its five-month update till January 2. The Company reported that its gross profit margin was lower 55bps as compared to the same period in FY21 but up by 132 bps versus FY20. The reason for this sudden increase was a step up in online sales by 105% over the same period in FY21.
Also Read: The Warehouse Group (NZX:WHS) provides sales update for Q1 FY22
WHS one-year return was 19.1%, market cap NZ$1.4 billion and dividend yield 9.9%.
The stock price on 11 January 2022 was NZ$3.65, at the time of writing.
Kathmandu Holding Limited (NZX:KMD)
KMD is a leading supplier of adventure clothing and gear in NZ. The Company's market cap is around 1.1 billion and its dividend yield is around 4.1%. In its results announced for FY21, the Company reported total group sales of NZ$ 922.8 million, up by 15% over pcp. Underlying EBITDA was up by 36% due to a gross margin improvement of almost 40 bps. Online sales grew by 31.3%, underpinned by changing customer preferences due to COVID-19. For the future,
It has plans to expand its global footprint with more investment in global brands.
It plans to expand its e-commerce capability and deliver a unified commerce experience.
Also Read: Which are 5 NZX dividend stocks under NZ$5?
On 11 January 2022, the stock was trading down by 2.03% at NZ4 1.43, at the time of writing.
Hallenstein Glasson Holdings Limited (NZX:HLG)
HLG is a specialised retailer of menswear and womenswear. The Company's market cap is 426.7 million. In December 2021, in its AGM held virtually, it reported that despite disruptions caused by lockdowns across New Zealand and Australia, the Company was able to post an impressive performance in FY21. Its group sales increased by 21.9% to NZ$350 million. Its NPAT rose by 20% to NZ$33.32 million. The Company will continue to invest in online platforms as its online sales witnessed significant growth at 24%. Further, the Company is moving to other digital platforms with the launch of Glassons App to provide the ease of shopping experience to its customers.
Related Read: Hallenstein Glasson (NZX:HLG) published its full-year results
On 11 January 2022, the stock was trading down by 0.29% at NZ$6.98, at the time of writing.
Turners Automotive Group (NZX:TRA)
TRA is focused on offering automotive finance, retail and debt management services. In its HY22 earnings report, it posted a 24% increase, despite COVID-19 disruption. Its revenue was NZ$166.8 million, up 13%, while the NPAT was at NZ$17 million, up by 26%. It reported that the used car market had been resilient due to better-than-expected demand from consumers during L3 lockdowns.
Also, it continued to gain margin and market share during Q1 that led to its profitability.
Also Read: Are these 5 NZX dividend stocks worth considering in 2022?
On 11 January 2022, the stock was trading flat at NZ$4.6.
Bottom Line: In the current year, the retailers that have moved to online platforms are likely to do well. Most of the retailers that showed good sales had moved to online selling in a big way.