Highlights

The healthcare sector is an important driver of New Zealand economy.
It has a robust medical device and pharma industry, with a focus on R&D.
The NZ healthcare sector performed well during the pandemic.
The New Zealand healthcare sector generally did well last year. While the big healthcare companies like Fisher and Paykel had a spectacular year, even the small-cap healthcare companies showed growth potential in the healthcare space. There are companies in the medical devices, aged care, pharma verticals in the healthcare sector. An investor has several options to choose from, but in order to pick the best, he should look at these parameters: performance during the pandemic, product innovation, synergies through mergers and acquisitions, and the regulatory environment, etc.
Let's look at 10 stocks in the healthcare space.
Fisher and Paykel (NZX:FPH)
Fisher and Paykel has shown very strong performance in FY2021. Its Net profit after tax was up by almost 86% at NZ$225.5 million, due to a rise in demand for its products that were used in the front-line treatment of COVID-19. A top manufacturer of equipment used in respiratory care, Fisher & Paykel had updated its previous expectations with the emergence of new strains of viruses. Based on these assumptions, the projections for FY21 stand at NZ$1.72 billion and NPAT nearly NZ$400 million to 415 million.
Related article: Fisher & Paykel (NZX:FPH): Is it a good brand? Who owns the Company?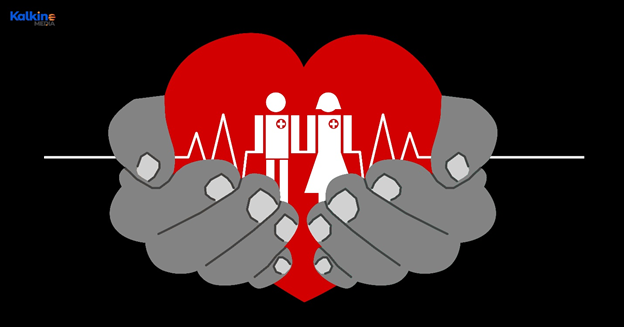 Image Source: © 2021 Kalkine Media
Ryman Healthcare (NZX:RYM)
It is a company that builds and operates integrated villages for the elderly. Ryman performed well despite COVID-19-induced lockdowns. It also put in place a robust plan for 2021 in which it plans to open six retirement villages in Victoria, where building work is on.
The Company is working on making the villages more sanitised and improving the experience of living for senior citizens. The Company is planning to build more villages across New Zealand.
Also Read: Which are the well-known retirement village shares in New Zealand
Oceania Healthcare Ltd (NZX:OCA)
OCA is NZ's leading healthcare provider. It has a host of services on offer, ranging from independent living to specialised care for certain diseases for the elderly. It went for Bond issue to raise NZ$100 million. The funds collected are expected to be used for the future of the Company.
For the Bond issue, it roped in leading investment firms and lead managers like ANZ Bank, New Zealand Limited and Jarden Securities.
Do read: Growth vs value stock: How are 5 NZX growth stocks faring in 2021?
Cannasouth Limited (NZX:CBD)
Cannasouth produces medicinal cannabis compounds such as Cannabidiol (CBD) THC for commercial use. It is in small-cap space and has shown volatility due to regulatory restrictions. The Company reported a loss of NZ$3.5 million, although its cash in hand position are strong. The positives for the Company are that it has entered into new joint ventures for the cultivation and extraction of cannabinoid oil. Going forward, it plans to get licenses from the Medicinal Cannabis Agency and other licenses.
Rua Bioscience Limited (NZX:RUA)
It's a pharmaceutical company in New Zealand. RUA is a research-oriented company that has partnered with a prominent NZ university to undertake a research programme to explore the use of new technology in the medicinal cannabis field. This if proved successful, RUA is well poised to enter the country's booming agritech business worth NZ$2.5 billion.
Related Article: Why to look at these 5 NZX pharma stocks in August 2021?
Blis Technology Limited (NZX:BLT)
This company creates probiotic products for gut health. Its growth is dependent on investments in new markets across the globe. The Company's market cap is NZ$ 93.4 and the Company has gone through a lot of ups and downs, but it is growth oriented as it expanded its footprint in several countries, including China and most recently in India. Mr Rönnlund has been the CEO of Probi AB, which is a Swedish company and a leader of the probiotic industry.
Related article: What is a Penny stock? Can it prove to be a good bet for investors?
Also Read: Are these 5 NZX Penny Stocks Gaining Investors' Attention- RAK, AFC, APL, BLT, BFG?
TRUScreen Group Limited (NZX:TRU)
This Company provides cervical cancer screening solutions. In March, it appointed Dr Dexter Cheung as its Non-Executive director. Dr Cheung is a medical device specialist. This will give the Company leverage as he brings relevant technical and research experience from a global healthcare company, which performed exceedingly well last year.
Interesting read: Can foreigners invest in New Zealand's Exchange?
Pacific Edge Limited (NZX:PEB)
Pacific Edge is a medical technology company that deals in diagnostics for the cancer detection of bladder. Recently, the Company reached an agreement with Taranaki DHB for providing CXbaldder products for extensive use in the community. Taranaki DHB will give access to various products of PEB like detection monitoring for people throughout the region.
AFT Pharmaceuticals Limited (NZX:AFT)
AFT Pharmaceuticals is a very important pharma company, which manufactures products for treating cases of flu, common colds and other symptoms. On 6 August, it held its annual meeting for 2021. Chairman said that the Group had been achieving sustainable growth over a period of time and developing solutions to improve health outcomes. The group has been extending its global reach despite the COVID-19-related border closures through its partners in other countries. This has enabled it to maintain an operating profit of NZ$18 million and NZ$23 million.
Also Read: What are growth stocks? Which are the fastest growing companies in New Zealand?
Green Cross Health Limited (NZX: GXH)
This is a primary healthcare provider working towards healthier communities. It reported an NPAT of NZ$8.8 million over total revenue of NZ$277 million in the six months of FY202. This was due to the growth in the medical and health services community as against the pharmacy division. Going forward, the Company plans to achieve earnings growth and bringing changes in its operations to bring about desirable growth.
Read Also: Are Investors preferring penny stocks for growth, here is a look at some
Bottom line: Healthcare stocks are well poised for further growth as healthcare is going to be one of the biggest industries worldwide. The need for good healthcare facilities has been highlighted during the pandemic and going forth this sector is going to become better.