Highlights

The a2 Milk company witnessed a challenging year due to COVID-19-induced uncertainty and changing China infant nutrition market.
The whole baby nutrition market in China diminished in volume terms in FY21.
ATM has taken up a growth strategy review to react to altering China market dynamics.
The a2 Milk Company Limited (NZX:ATM; ASX:A2M) is an NZ-based dairy nutrition company, emphasizing A2 beta-casein protein type products.
In FY21, ATM reported a 79.1% decline in its net profit to $80.7 million and a 30.3% drop in its revenue to $1.21 billion. EBITDA numbers were also down by 77.6% to $123 million, including $109 million in stock write-downs and $10 million in Mataura Valley Milk (MVM) acquisition costs.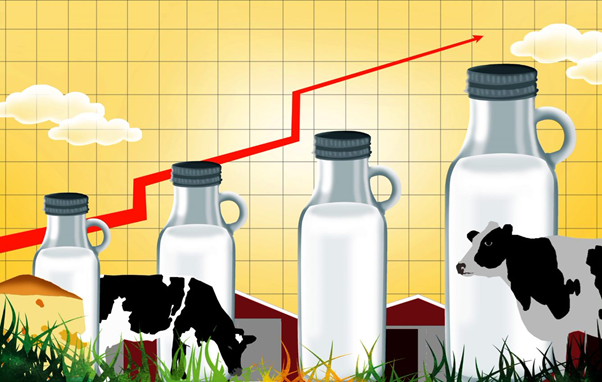 Image Source: Copyright © 2021 Kalkine Media
The dairy nutrition firm experienced a tough FY21 affected by unmatched uncertainty and volatility levels amid COVID-19, and speedily altering China's infant nutrition market.
China's infant nutrition market changing rapidly
China's infant nutrition market has been changing swiftly due to the government's guidance around risks related to the COVID-19 vaccine in pregnancy and evolving channel structure.
ALSO READ: a2 Milk (NZX:ATM) reports steep fall in profits, shares take a tumble
China's infant nutrition market witnessed a decline in FY21 in terms of volume. A significant decline in the birth rate affected early-stage products, partly compensated by greater product uptake.
Even though the market performance differed by channel and category, overall value growth was flat, as the benefit of premiumisation was largely compensated by increased promotional activity due to increasing competition force.
ALSO READ: Look at the 5 popular NZX-listed dairy stocks
Local businesses continue to gain market share versus established international brands, owing to local brands' power in domestic channels and a mix shift from cross-border to domestic channels.
Completed MVM acquisition
On 30 July, ATM also finalised the acquisition of a 75% interest in a dairy nutrition business, Mataura Valley Milk (MVM).
RELATED READ: Synlait (NZX:SML) proposes organisational restructure
The acquisition will allow taking part in nutritional product manufacturing and the ability to carry out further China label registrations and product innovation prospects in the future. It would also bolster ties with key strategic partners in China.
On 8 September, at the time of writing, ATM was trading at $5.78, down 2.53%.
Outlook ahead
The Company has undertaken a growth strategy review. Although ATM recognises that consumers have a preference for premium infant nutrition, market growth has been affected by lower birth rates.
ATM realises the necessity to change its strategy to propel baby nutrition growth in both of its channels, China label and English label. It also has to propel its infant nutrition product selection and improvement approach, adjoining growth prospects, and brand placement.
(NOTE: Currency is reported in NZ Dollar unless stated otherwise)