Highlights

Stocks that have future prospects and offer value to investors are known as popular stocks.
Popular stocks offer good YTD returns to investors.
Companies with strong growth plans are also popular.
The COVID-19 pandemic has had an adverse impact on the global economy. However, there are certain companies that proved to be all-weather entities and remained popular with investors due to their earnings and robust growth plans. Further, if the economy rebounds in 2022, these companies are expected to perform even better.
Let's look at some of these stocks:
The a2 Milk Company Limited (NZX:ATM, ASX:A2M)
ATM is a dual-listed company. It is a company with a large market cap and is relatively insulated from market fluctuations. It is a strong brand.
Last year, a2MC signed a deal with nutritional products company Matura Valley Milk (MVM). The acquisition of a 75% interest in Mataura Valley Milk further strengthens New Zealand's presence and relationships with China through another important strategic partner in China Animal Husbandry Group. Actions taken by the Company to address inventory issues are helping in product quality as well as pricing. Its brand health metrics are strong.
The Group has also made several appointments to boost the Executive Leadership Team. The initiative to reorganise the Asia-Pacific division of the Company will provide more focused leadership to the Company going forward.
Also Read: Would The a2 Milk's (NZX:ATM) latest strategy drive growth across multiple horizons?
On 7 January 2022, The a2 Milk last traded at NZ$5.76, up by 0.35%.
Interesting Read: Can a2 Milk Company (NZX:ATM) regain its lost ground ?
Meridian Energy Limited (NZX: MEL)
MEL is an energy company that is into hydro energy in a big way. It is invested heavily in wind farms and owns five wind farms in NZ and two in Australia. MEL proved resilient to the downturns caused by the pandemic and announced strong full-year results in FY2021. Recently, it announced a swap deal with Nova Energy Limited. This will provide additional portfolio flexibility to the Company.
Its full-year result for FY2021 was also strong with NPAT at NZ$232 million and EBITDAF at NZ$729 million.
Also Read: Would these 5 NZX dividend stocks make one richer through 2022?
On 7 January 2022, the stock last traded down by 1.37%, at NZ$4.685.
Auckland International Airport Limited(NZX:AIA)
AIA faced unprecedented circumstances because of restrictions on international travel. With the world moving from one lockdown to another, it also faced a month-on-month decline in its international passengers.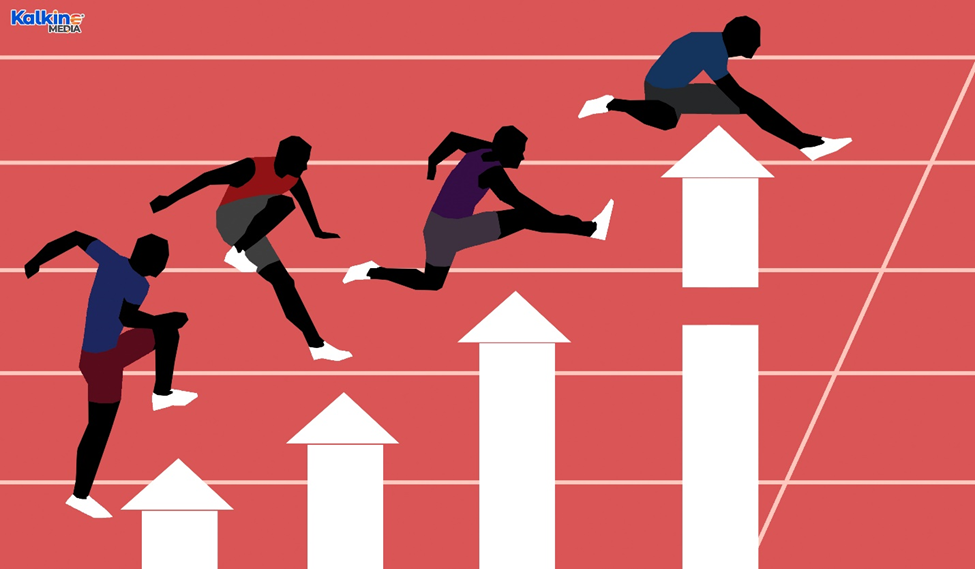 Source: Copyright © 2022 Kalkine Media
Must Read: Auckland International (NZX: AIA): What were highlights of Annual Meeting?
Going forward, due to new strains of Coronavirus, 2022 may not see much recovery in travel and tourism. However, despite all this, it is a popular stock as its fundamentals are strong and it is the largest airport in New Zealand.
Once the world recovers from COVID-19 restrictions, the Company might recover its lost ground.
On 7 January 2022, the stock last traded up by 0.26% at NZ$7.680.
Pacific Edge Limited (NZX:PEB)
PEB is a healthcare company that manufactures and distributes cancer diagnostics. It is expanding across geographies and the partnerships announced by PEB across US hospitals make it poised for growth. Its bladder cancer diagnostic technology known as Cxbaldder in the US makes it a very popular company amongst investors.
On 9 December, it signed a pact with Australia-based Northern Health. According to the deal, urologists will use Cxbladder Monitor for handling patients who are under surveillance after the treatment of their bladder cancer.
RELATED READ: Pacific (NZX:PEB): The Company strikes a deal with Northern Health
The Company's future plans and its products make it high growth and therefore is being keenly watched by investors.
Also Read: Pacific Edge (NZX:PEB) reports strong revenue growth in half-year results
On 7 January 2022, the stock last traded up by 2.33% at NZ$1.32.
Infratil Limited (NZX:IFT)
IFT is an infrastructure investment company that owns renewable energy, airport, and businesses in other growth sectors. Overall, IFT's investment activity is focused on building scalable platforms.
Recently, IFT revealed that its stake in CDC Data Centres had increased by 15% in the last six months. It also announced that its 48% stake in CDC is now estimated to be around AU$669 billion and AU$ 2.862 billion. This shows strong customer interest in CDC data centres and is likely to grow.
Must Read: Infratil (NZX:IFT) to develop renewables in Asia
Recently, it committed US$233 million Gurin Energy, which is a new renewable energy platform.
Earlier, IFT bought a 56.25% stake in Qscan group Holdings Pty Ltd. for a cash consideration of AU$289.6 million.
Also Read: Infratil (NZX:IFT) investment in CDC indicates substantial growth
On 7 January 2022, the stock last traded down by 2.05% at NZ$8.11.
Bottomline:
Popular stocks offer good value to the investors in terms of their growth plans, and their YTD returns. Popular stocks are also the most active stocks on the NZX.