Highlights

Many countries nowadays are implementing friendly legislations to attract crypto traders as well as foreign investments in form digital assets.
Belarus was the first government to legitimise crypto activities.
Other countries which do not impose taxes on cryptocurrency trading are Singapore, Germany, Switzerland, etc.
Ever since their introduction in 2008, cryptocurrencies have come a long way from being a new and an alternative form of currency to one of the most sought-after investments by tech-savvy investors.
In order to attract cryptocurrency investors, many countries have loosened their tax regimes and are proving as tax havens for crypto enthusiasts.
Here's a list of 11 countries that do not impose taxes on Bitcoin gains.
Related Read: How crypto assets are treated for tax purposes in NZ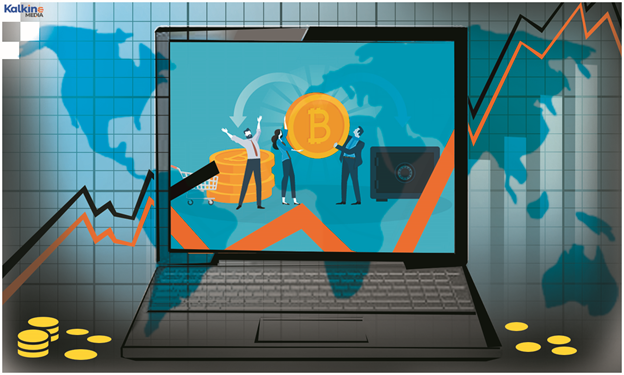 Source: Copyright © 2021 Kalkine Media
In 2018, Eastern European country Belarus created a landmark law, legalising crypto trading activities in the country.
Here, crypto mining and investments are treated as personal investments and the law exempts individuals and businesses involved in such activities from taxes till 2023.
Do Read: How is crypto taxed in Canada?
Southeast Asian country Singapore is a haven for cryptocurrency traders. Capital gains tax on cryptocurrencies doesn't exist in the country and hence, those individuals or businesses which hold cryptos are not liable to pay any such tax.
However, those companies which are based in Singapore and whose core business involves crypto trading are liable to pay income tax.
Another country known for crypto friendliness is Switzerland, with the Ethereum Foundation, and the Crypto Valley being based there.
Here, individuals involved in the trading, or holding cryptocurrencies, are not liable to pay capital gains tax.
Interesting Read: Can you avoid paying taxes on your Bitcoin profits?
However, crypto mining is considered as self-employment in the country and hence miners are charged with income tax.
Island nation Bermuda does not levy taxes on digital assets or their transactions. It is noted that in 2019, Bermuda became the first nation to welcome USDC payments.
In Western European nation, Germany, cryptos are considered as private money. It has a distinct model for taxing Bitcoin and other digital currencies.
For instance, the country does not collect taxes if crypto investments are held for over one year. However, if such assets are held for more than a year, capital gains tax is not charged unless the amount exceeds 600 euros.
Another Asian country making the list of crypto-friendly nations is Hong Kong. The country does not impose capital gains tax on individual cryptocurrency activities if they are for investment purposes.
However, corporations, which routinely trade in digital assets, are charged with income tax.
El Salvador has become the first country to make Bitcoin a legal tender. Soon it will exempt foreign investors from being imposed with taxes on Bitcoin gains. The move is intended towards encouraging foreign investments in the country.
Just like its neighbouring country Singapore, Malaysia too boasts of not charging any taxes on cryptocurrency transactions. However, those businesses which are actively involved in crypto trading are liable to incur a capital gains tax.
Another alluring destination for crypto investors and traders is Malta. The archipelago does not tax any long-held cryptocurrencies.
However, same-day trades are subject to income tax at a rate of 35%.
The Portuguese law is well-known for being crypto friendly. No taxes are being charged from individuals who trade in cryptocurrencies.
But, if a business accepts crypto payments for their goods and services, then they are liable to VAT.
This Central European nation does not charge any capital gains tax on the sale of Bitcoins by individuals, hence any gains thereof, are not considered as income.
But, on the other hand, companies receiving crypto payments are bound to pay taxes.
Also Read: UK Investors Can Get Automated Crypto Tax Reporting On Crypto.Com
Bottom Line
Many countries have implemented crypto-friendly tax regimes to allure crypto traders for the trading purpose or engage in new-age digital currencies.