Highlights

Reddit's Wall Street Bets forum is again having a discussion on a few stocks which investors are keeping an eye on.
This time, there are some big names such as AMC, Microsoft, NVIDIA, Tesla, etc.
Blindly following the crowd could even lead to huge losses, therefore traders need to do their own due diligence before investing.
Reddit's Wall Street Bets is an online forum which is famous for retail traders who try to come together to take synchronized bets on target stocks. Earlier this year, these traders became famous for bringing down some of the hedge funds on the brink of collapse.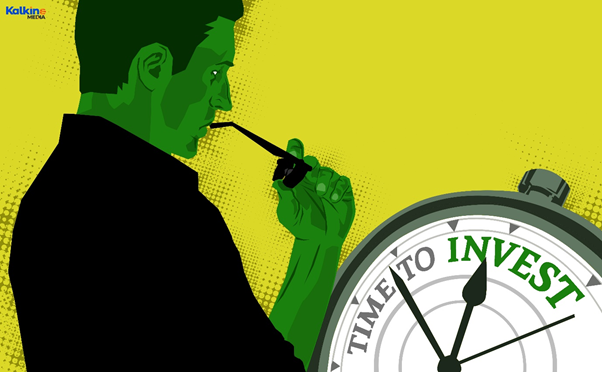 Image Source: Image Source: Copyright © 2021 Kalkine Media
The epic rallies in Gamestop to AMC Entertainment led by massive buying force, these so-called "meme stocks" have made these Wall Street Bets traders a new buzz on the street. A stock grabbing the limelight in this forum is difficult to ignore especially for the newcomers in the stock market dreaming of another euphoric run. On that note, let us have a look at 10 stocks that are currently being talked about in the Wall Street Bets forum.
Read More: Top 10 stocks receiving maximum attention from Reddit investors
Clover Health Investments, Corp. (NASDAQ:CLOV)
Clover Health is a medicare plans provider, covering a wide range of hospitals, doctor visits and drugs usage. The stock was on target of Reddit traders in June 2021, which shot up from US$9 to a high of US$28.85, more than three times in mere three days. However, recently, the stock has been trading in a very narrow range, which technically, is an indication of an impending move.
AMC Entertainment Holdings, Inc. (NYSE:AMC)
AMC needs no introduction for investors who are aware of the famous "short squeeze" that shook the entire US financial markets and forced the regulators to step in. The stock has again started to move and was unexpectedly up by over 20% on 24 August 2021 on a relatively higher volume. Higher price on higher volume is typically a good sign of an up move.
Corsair Gaming, Inc. (NASDAQ:CRSR)
Corsair Gaming is an American computer peripheral company that has a dominant presence in the gaming industry. On 30 August, CRSR was up by 2.8% on the back of the highest volume since 4 August 2021, depicting increasing investors' participation. The stock has also been a hot one on the forum.
Apple Inc. (NASDAQ:AAPL)
A surprising stock that is being talked about these days by Wall Street Bets community is US$2.53-trillion technology giant, Apple. To target a stock in the quest to influence its stock price, it's better to have a low-market capitalisation company. A two-trillion dollar giant is barely in anyone's capacity to move, but it still is one of the buzzing stocks in the forum.
Alibaba Group Holding Limited (NYSE:BABA)
Another famous stock, Alibaba is also on the radar for these traders. Ever since the difficulties Alibaba and its founder Jack Ma have been facing in China, the stock has been plummeting. The stock is already down 49.1% from its 52-week high of US$319.32, which could be a reason for Reddit traders to make a value bet.
Top Buzzing Stocks on Reddit's Wall Street Bets
ContextLogic Inc. (NASDAQ:WISH)
ContextLogic, popularly known by Wish, is an ecommerce platform which nosedived over 19% on its earnings day, which was 13 August 2021. Since then, the stock is finding it difficult to recover, but has made a firm base at the bottom with a positive divergence, which is generally an early signal for a potential reversal.
com, Inc. (NASDAQ:AMZN)
Amazon, the largest e-commerce giant in the world, is now a US$1.73-trillion company, which has delivered a return of 342.9% in the last five years. The stock has moved 6.92% in last six trading sessions, gaining five days out of six. Amazon is also a trending stock on the Wall Street Bets forum and might see some action in the coming days.
Microsoft Corporation (NASDAQ:MSFT)
Microsoft is another technology giant that is being talked about by these famous Reddit traders. Microsoft is trading at US$303.57, around an all-time high level of US$305.84. The stock has been trending up since the market crashed in March 2020 and has given multi-bagger returns to long-term holders.
Nvidia Corporation (NASDAQ:NVDA)
Nvidia is one of the most prominent chip makers in the world, a direct rival to AMD. Currently trading at an all-time high, the stock has been a breeze for long-term investors, delivering a massive return of 1,351.57% in the last five years. Reddit traders are having Nvidia on their watchlist, which might create some action in the near future.
Tesla, Inc (NASDAQ:TSLA)
Tesla, the largest automaker in the world, is also one of the most discussed stocks in the forum. The stock had delivered a dream run for the investors in the last five years and had been on the radar of many market experts giving short calls. Despite that, the stock's multi-bagger return is still on.
Bottom line
The short squeeze event in the US that shook the entire US financial market was partly led by these famous Reddit traders. In the age of social media, it has become easy to share information and gather huge crowds towards a targeted drill. This had previously led to a massive rally that almost took down hedge funds who were holding short positions on the same.
In this buying frenzy, a lot of traders made money and a lot more lost also who got it at the very top and were unable to exit before the stock crashed to reality. Blindly following the crowd could even lead to huge losses, therefore traders need to do their own due diligence before investing in any stock.
Read more: Silver Surge Continues, Riding High on Reddit Mania