Source: wutzkohphoto, Shutterstock
With the number of COVID-19 infections rising, the Canadian government is likely to stand on its promise to go big on spending when it tables its first budget in two years on Monday, April 19.
Another factor that will be playing an important role in the federal government's spending budget is the possibility of an election in the coming months.
Finance Minister Chrystia Freeland has said that the Liberal government will do all that's in its power to help Canadians through the pandemic. Back in November, she had promised a stimulus package of up to C$ 100 billion, spread over a course of three years, to initiate an economic recovery.
What to Expect From Canada's Upcoming Budget in Terms of Spending?

Based on previous promises and policies, portions of the spending budget are likely to be earmarked for a national childcare plan and green initiatives. Sources have also stressed that Monday's budget will aim at a recovery plan tailored to help create jobs amid the pandemic crisis while supporting those who have suffered the most.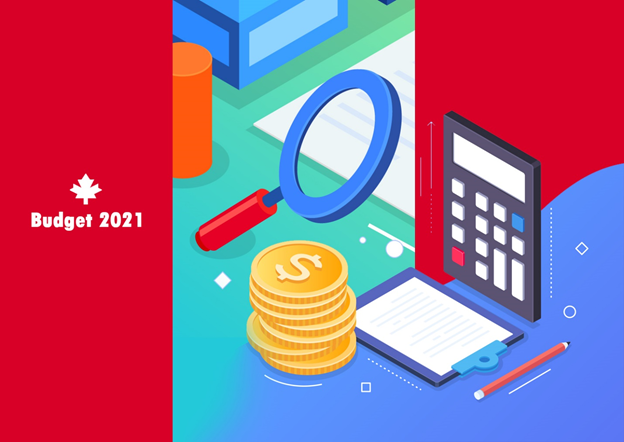 ©Kalkine Group 2021
Millionof Canadians have lost their jobs due to the pandemic. With a third wave of the coronavirus rolling across Canada, employment continues to be at risk.
Despite the significant levels of unemployment, however the Canadian economy has improved for the last nine months, which is why some believe that the government should reign in its spending in the upcoming budget.
Big Spending Budget a Bad Idea?

Some critics have opined that it may be a good idea to put a pin on announcing a big spending budget as the economy is already showing signs of recovery. Some also believe that the "pile-on debt" would bringing in more trouble when the country's interest rates go up.
A Budget Ahead of an Impending Election?

Presently, Prime Minister Justin Trudeau leads a minority government, which means they have to rely on one opposition group to vote in their support when greenlighting laws. Senior members of the party have reportedly commented that Canada is likely to hold an election in the coming months to get a clear majority.
The Liberal government's handling of the COVID-19 crisis will play an impactful role in case an election does take place soon, especially the end result of the promise to have all consenting Canadians vaccinated by September this year.