Source:Travis Wolfe, Shutterstock
Ripple's crypto coin, XRP, surged to US$ 1.12 per token on April 6. This is a massive rebound for the currency, which posted its record high of US$ 3.31 in 2018.
XRP token skyrocketed as much as 86 per cent on Tuesday. It gained nearly 2 per cent on Wednesday morning (at 10 AM ET), trading at 0.95 per unit.
The coin's three-year high is led by its bullish run last month and comes amid a lawsuit from the US Securities and Exchange Commission (SEC). The stock market regulator claimed that Ripple sold unregistered securities worth US$ 1.3 billion, leading to many US-based crypto exchanges halted XRP's trading.
Despite the challenges, the token has fared well and is up 580 per cent from its last year's low of nearly 0.14 per token (Recorded on March 17, 2020). If Ripple manages to resolve SEC's lawsuit, it might grow multiple fold this year.
XRP has swelled over 323 per cent year-to-date, guided by the crypto market's overall bull-run.
On Monday, the crypto market cap hit a new milestone and crossed US$ 2 trillion. However, XRP token is still down by 71 per cent from its record high. Its current market cap is US$ 96 billion, and its last 24-hours traded volume is US$ 23.53 billion.
Many crypto analysts are expecting XRP to surpass the US$1.4-per token level. However, the ongoing legal conflicts between the SEC and Ripple could also derail this rally.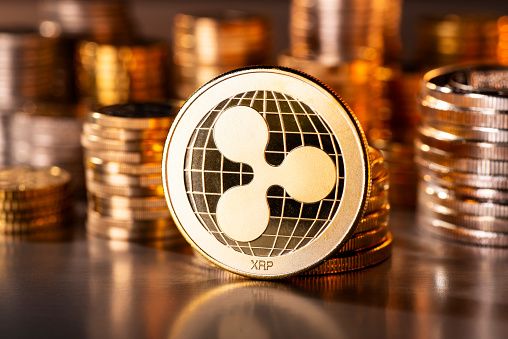 Image Source: Pixabay.com
Digital asset investors might weigh XRP against so-called overvalued Bitcoin and Ethereum coins, which may further fuel its rally.
Ripple is also known for its payment gateway globally and an institutional investment can accelerate its growth movement.
If the SEC wins lawsuits against Ripple, it might face stringent restrictions in the US, but the blockchain-powered virtual currency has a worldwide reach. Hence, it would not be surprising if XRP crosses its all-time high in 2021.