Source: Oil and Gas Photographer, Shutterstock
Suez Canal, the world's busiest waterway, went standstill after a gigantic container vessel was stranded on Tuesday, March 23. This blockage may lead to severe disruptions across the global energy market supply chain.
If the canal blockage takes long to resolve, cargoes of crude oil from the North Sea to Asia will be halted.
Canadian oil and gas producers could also get impacted by this development. Oil refiners are dependent on this waterway, and an alternative route for their cargo ships could cost more to supply chain operations.
The Canadian energy sector was down almost 4 per cent on Tuesday, March 23, led by fluctuating oil prices.
Canada has a long history with Suez Canal. Its diplomat's intermediatory role during the Suez Crisis is well known, as he helped the US, Britain, Israel, and France to reach a truce. As an oil producing nation, Canada too had vested interest during this crisis.
The Toronto Stock Exchange (TSX)-listed leading energy company, Suncor Energy Inc. (TSX: SU), plunged more than 5 per cent. The Canadian energy stock could also react to the interrupted mainstream oil route today.
This transportation glitch has come at volatile oil prices time.
The global benchmark Brent Crude oil price tumbled nearly 6 per cent yesterday due to concern over weaker demand amid repeated shutdowns. However, on late Tuesday night, oil prices rebounded by almost 1.37 per cent to US$ 61.62 per barrel after approximately 100 cargo ships halted across Suez Canal, waiting to transit between the Mediterranean Sea and the Red Sea.
Meanwhile, the energy sector has already been scrambling due to lower global consumption and oil production cuts, building an extra load on drillers and investors.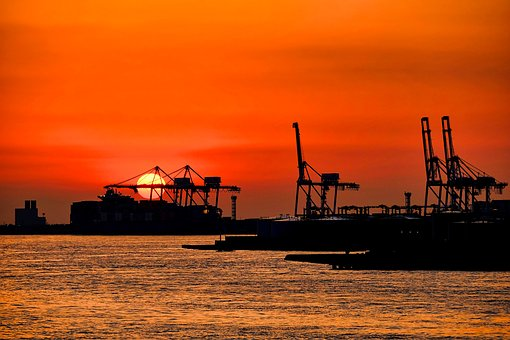 Image Source: Pixabay.com


The International Energy Agency (IEA) estimated last week that oil consumption will not achieve its pre-COVID level demand until 2023. The global oil demand will be subdued for the first half of the current decade over evolving remote working ecosystem and a worldwide green energy initiative.
The Organization of the Petroleum Exporting Countries (OPEC) is actively altering its production forecasts. And OPEC members and its affiliates have already curtailed their production for the current quarter. IEA or OPEC may come out with a statement if the Suez Canal blockage turmoil heats up.