Highlights

Many individuals dream of becoming rich and successful at a young age, but only a few can turn it into reality.

The internet has made it increasingly accessible to get a hold of new opportunities and make a living out of unique job roles.
In the modern age, many kids have become a millionaire even before they learnt how to drive.
Becoming rich and successful at a young age is a dream for many. Add a bit of fame to that, and it is the perfect idea of victory for millions of people worldwide. With the internet, achieving fame, success, and a lavish lifestyle has become increasingly accessible. There are many new job roles and opportunities available through the power of the internet, which have been allowing talented youngsters to touch the peak of success.
As the world becomes increasingly competitive, young people and even teenagers have found their path to becoming millionaires. Smart work has become the new hard work, and truckloads of money are no longer just associated with sweating away one's teenage years and burning the midnight oil. However, it takes more than just a smart idea to reach an individual's goals. It is crucial to actively work towards one's goals and turn an idea into reality.
Today, there are kids who have become millionaires even before they were legally allowed to drive. These young stars are inspiring kids all over the world by making a name for themselves in the modern age of the internet.
Here are ten such teenage millionaires who are inspiring young entrepreneurs to not undermine their potential despite their age:
Moziah "Mo" Bridges
At just fourteen years of age, Moziah became the CEO of Mo's Bows Handmade Bow Ties, a family run business based in Memphis, Tennessee. The business sells handcrafted bows and other fashion accessories. Mo got the idea to start this business when he was just nine years old. Since then, the idea has taken off and has made the business a successful venture.
2. Ashley Qualls
Ashley Qualls is the founder of WhateverLife.com and is the perfect example of how the internet can make you a millionaire in a matter of time. She launched the website at the age of 14 that contained her personal portfolio with pictures and graphics. However, she turned into a millionaire at the age of 17 as the number of visitors continued to grow on her website. She was also offered $1.5 million for her company by an anonymous buyer, but she refused the offer.
3. Kyle "Bugha" Giersdorf
Another exemplary case showcasing the power of the internet and modern technology is professional gamer Kyle Giersdorf. Kyle got his claim to fame by playing the extremely popular computer game "Fortnite". In 2019, he won the Fortnite World Cup and US$3 million after beating many skilled gamers in the video game tournament. However, as more and more players enter the gaming arena, the competition is bound to get tougher.
4. Adam Hildreth
Adam Hildreth's story dates back to 1999 when he launched the famous English social networking site Dubit. By 2004, the website amassed widespread interest, and it quickly became a million-dollar venture. Adam had found the website at just fourteen years of age and later found Crisp Thinking, which is a software development company for protection against online predators.
5. Fraser Doherty
Taking jam making to another level, Fraser Doherty launched Super Jam and is the CEO of the company. Much like others on this list, Fraser developed his skill at the age of fourteen. He learned jam making from his grandmother and soon started producing and selling jam in his neighbourhood. Since then, his company has become a major supplier for many UK stores.
ALSO READ: What blockchain technology can do for healthcare
6. Cory Nieves
Cory's success story can persuade anyone to move tirelessly toward their goals until they are achieved. He started selling coffee and cookies so that he could buy a car for his mother. His cookies soon became a hit, and Nieves also improved on his recipe to get that perfect taste. His cookies are no longer just a local delicacy and are enjoyed internationally, apart from his home country, the US. Mr. Cory's Cookies is now the official brand delivering homemade cookies to the people.
7. Cameron Johnson
At only nine years of age, Cameron Johnson started selling invitation cards and making money off them. Soon enough, Cameron had saved up enough to start his own company, which he named Cheers and Tears. In fact, he became a millionaire before he finished high school. The talented youngster went on to participate in several ventures, including an email forwarding software company and an online advertising company.
8. Ben Pasternak
Ben Pasternak is an Australian tech entrepreneur and is the co-founder and CEO of SIMULATE. The American nutrition company, SIMULATE, is engaged in the production of vegan chicken nuggets. As interesting as that sounds, that is not Pasternak's only brainchild. Ben also developed iOS games at the age of fourteen and even dropped out of school when he was fifteen.
GOOD READ: Is hydroponics the solution to rising food demand?
9. Evan Moana
Many YouTubers have achieved meteoric success, but nothing compares to Evan's story. At just five years of age, Evan started posting videos on YouTube, and his channel quickly grew into an unboxing and toy review channel. What started as a hobby has now turned into a million-dollar business – EvanTubeHD - through ad revenues, brand endorsements and sponsorships.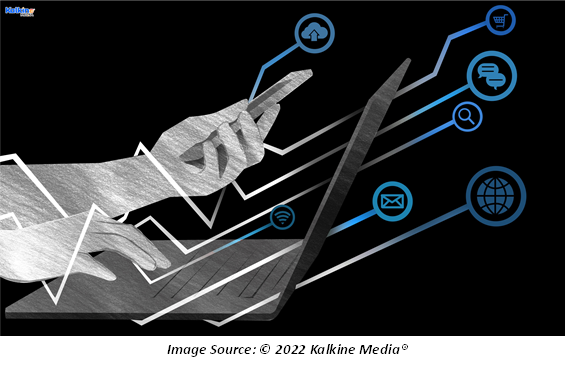 10. Chris Phillips
Chris Phillips started his website dot5hosting, which was used to register domain names, supply hosting space and hosting many e-commerce sites. Through this website alone, Chris became a millionaire at the age of seventeen years. Since then, his net worth has seen a multifold increase.
DO NOT MISS: Three stock market movies every investor must watch